Weinbach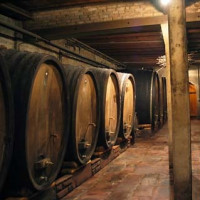 About Weinbach
Domaine Weinbach is an Alsatian estate comprised of 30 hectares of vineyard. A true believer in the principles of organic and naturally harmonious process, Domaine Weinbach has been completely biodynamically farmed since 1998. Catherine Faller is the current head of the domaine, she insists on vinification in expensive but rewarding oak vats with indigenous yeast. Providing their exceptional terroir, their beautiful wines convey a sense of time and place.
Domaine Weinbach is also one of the few estates in the region that solely produce wines from their own vineyard holdings. Because of this, it allows Catherine Faller to take full control of the vineyard, and ultimately the fruit quality and the wine. Having joint by her sons, Eddy and Theo, they form a formidable triumvirate of talented and driven winemakers producing some of the very finest expressions of Pinot Gris and Gewürztraminer in the entire region.
There are no products matching the selection.