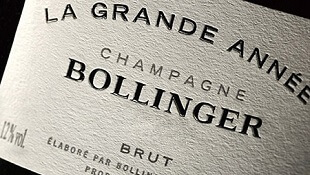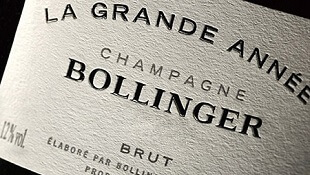 Newly released Bollinger Grande Annee 2005. 
Bollinger recently released their 2005 vintage of the great La Grande Annee; this is one of the most sensibly priced prestige cuvee Champagnes on the market, and only being produced in exceptional vintages it delivers stunning quality year after year. Made up of two-thirds Pinot Noir and the rest Chardonnay, all the grapes come from Premier cru or Grand cru vintage sites and the wine is aged in barrel before spending an extended time on its lees in the bottle. It is cellar aged for over twice as long as is legally required, and is released a full ten years after the vintage.
The stellar 2004 was a tough act to follow, but 2005 has its own distinct merits - a ripe vintage, the wines may not possess the cellar-worthy structure of the 2004s, but what they do possess is delicious drinkability with plenty of up-front sweet fruit and a rich, hedonistic quality. For those who prefer a bit more austerity in their champagne, we can also offer the more classically styled 2004 vintage.
Find out more about Champagne here.