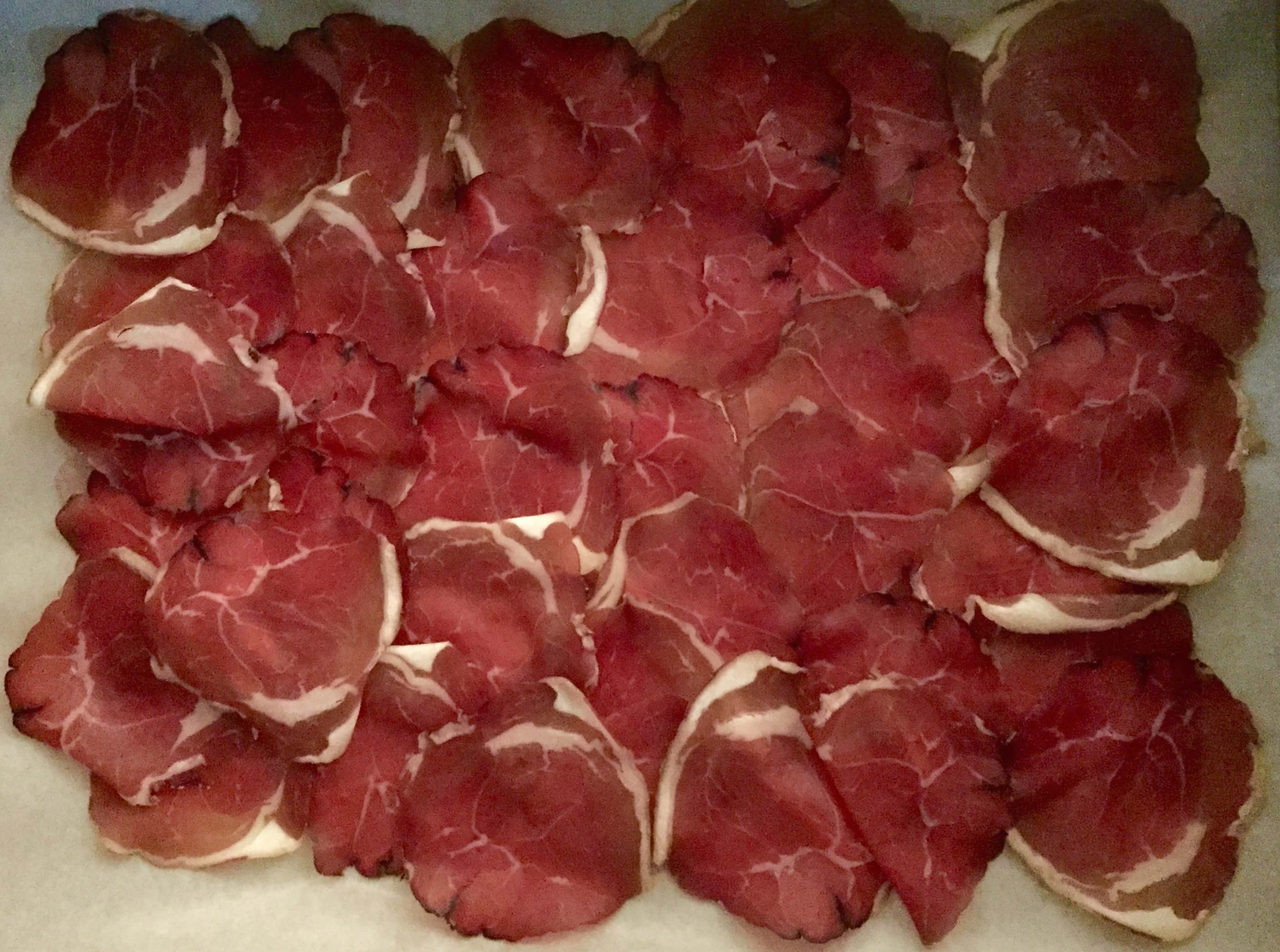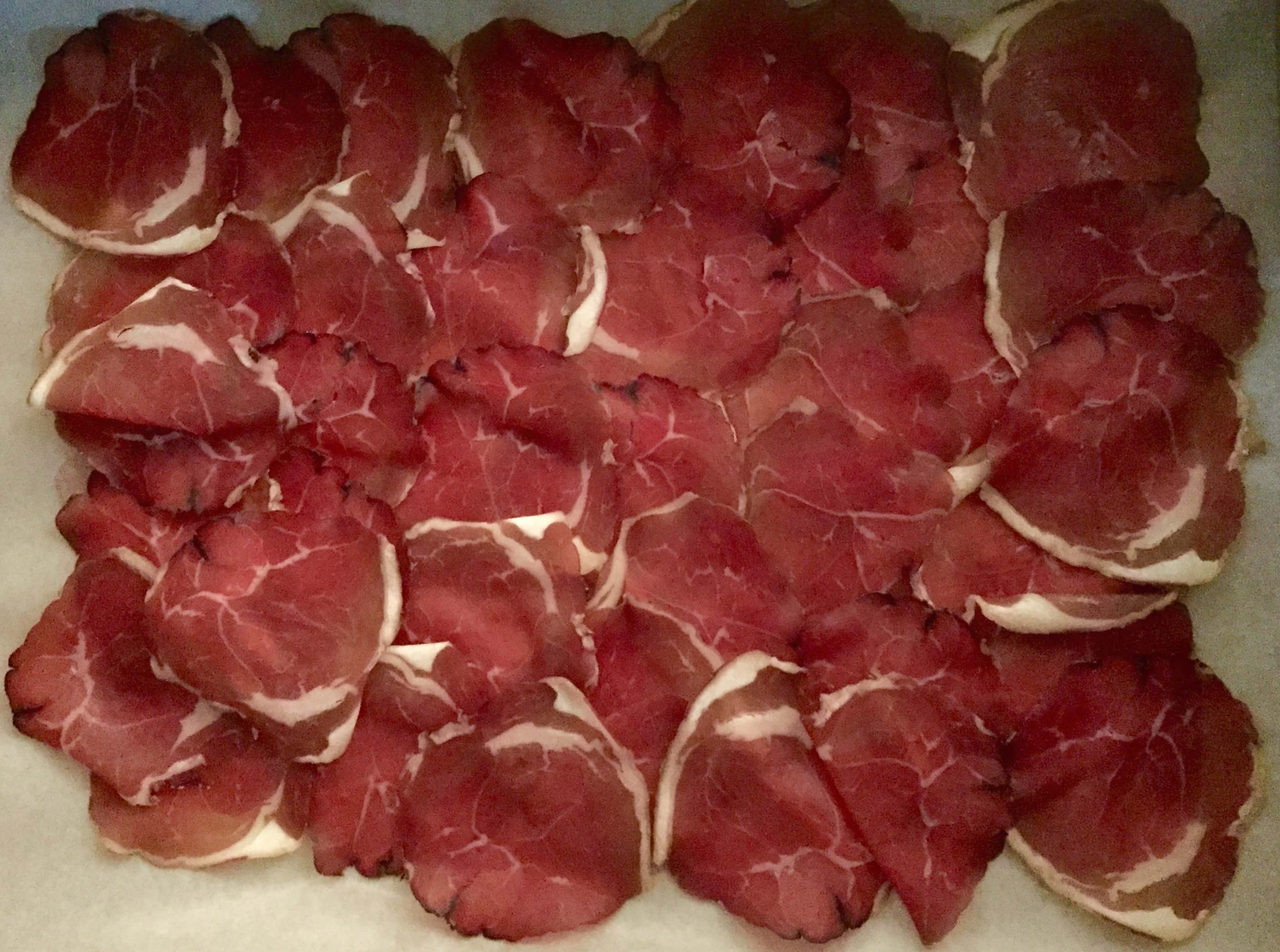 One of the most exciting trends in modern British cuisine is the development of a truly dynamic and original tradition of meat curing. It has long been established that there is no shortage of top-quality ingredients in Britain; top-quality beef, lamb and game as well as what may be the finest range of pig breeds in the world. What has been lacking, is a native tradition in preserving these meats which can rival the classic cures of Spain and Italy. Fortunately, there are those who are making a concerted effort to rectify this.
_
"It has long been established that there is no shortage of top-quality ingredients in Britain..."
_

Recently we were invited to join several other members of the wine trade in an evening of engagement with the fledgling craft of home-grown British meat-curing. So we left our native Camden Market and headed southwards to one of the capital's gastronomic hubs; Borough Market. Hosted by Cannon & Cannon, we were introduced to the process and theory behind curing and preserving meats, what curers do to render the uncooked meat safe and delicious.
We were then introduced to most of a Rare Breed pig and a very sharp knife. Past the theory portion of the tutelage and now onto the practical, as it were. The goal of the exercise was to separate the ribs and spinal column as well as surplus fat from the coveted sections of streaky and back bacon. Carefully wielding the knife in short deliberate strokes we were taken through the process of removing the bones and after much toil and cramping hands (turns out butchery requires specific muscles not many of us use often) we were left with beautiful slabs of pure bacon.
Now came the time to cure the meat. Using traditional nitrate salts and demerara sugar in addition to whatever seasonings we saw fit, such as paprika and cumin, we rubbed every inch of the meat with our mixture, ensuring that not crevice was left untouched. Sealed safely in plastic bags; we would have to wait at least 5 days before enjoying the fruits of our labour.
Naturally, however I snagged a hold of the rack of ribs I cut out and took them home for dinner the following evening. With some delicately spicy home made Ardbeg barbecue sauce, it went a treat with a bottle of Castellare Chianti Classico Rivera 2012 and a side of ginger steamed kale.
Our butchery behind us we turned to a tasting of the wines and enjoyed a selection of British reared and cured meats showcasing the best of the country's produce. A bresaola made from mutton, Old Spot salami and others were absolutely delicious, however the tastiest for me had to be the chorizo-style sausage made from Highland venison. Smoky and spicy, the traditional paprika spices used in your average chorizo were amplified by the intensity of the slightly gamey venison.
This is one of those trends to look out for and if you have a chance to try some British charcuterie, then don't miss out. If you don't have that opportunity, it's easy enough to seek out by heading down to Borough Market and giving it a try. Who knows, perhaps they'll even let you cut your own bacon!