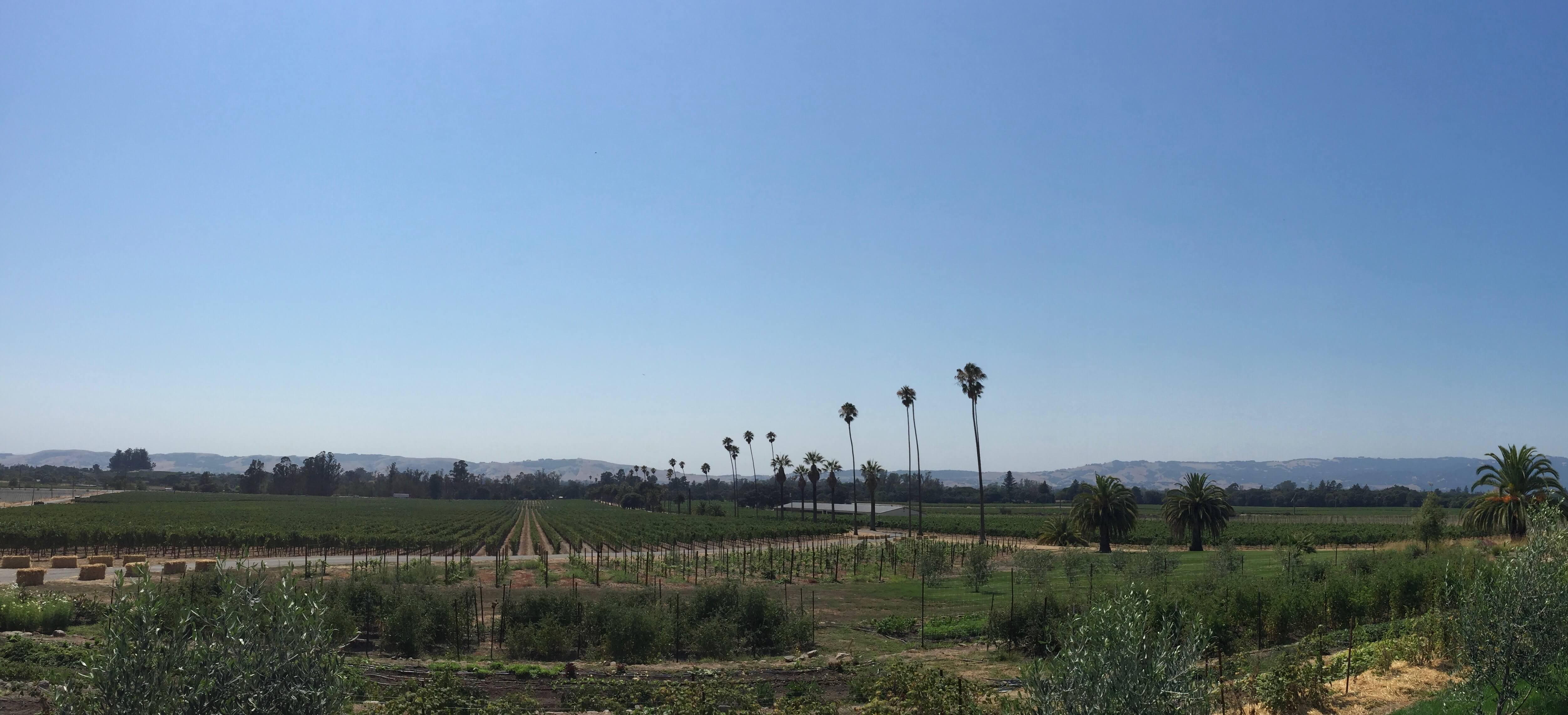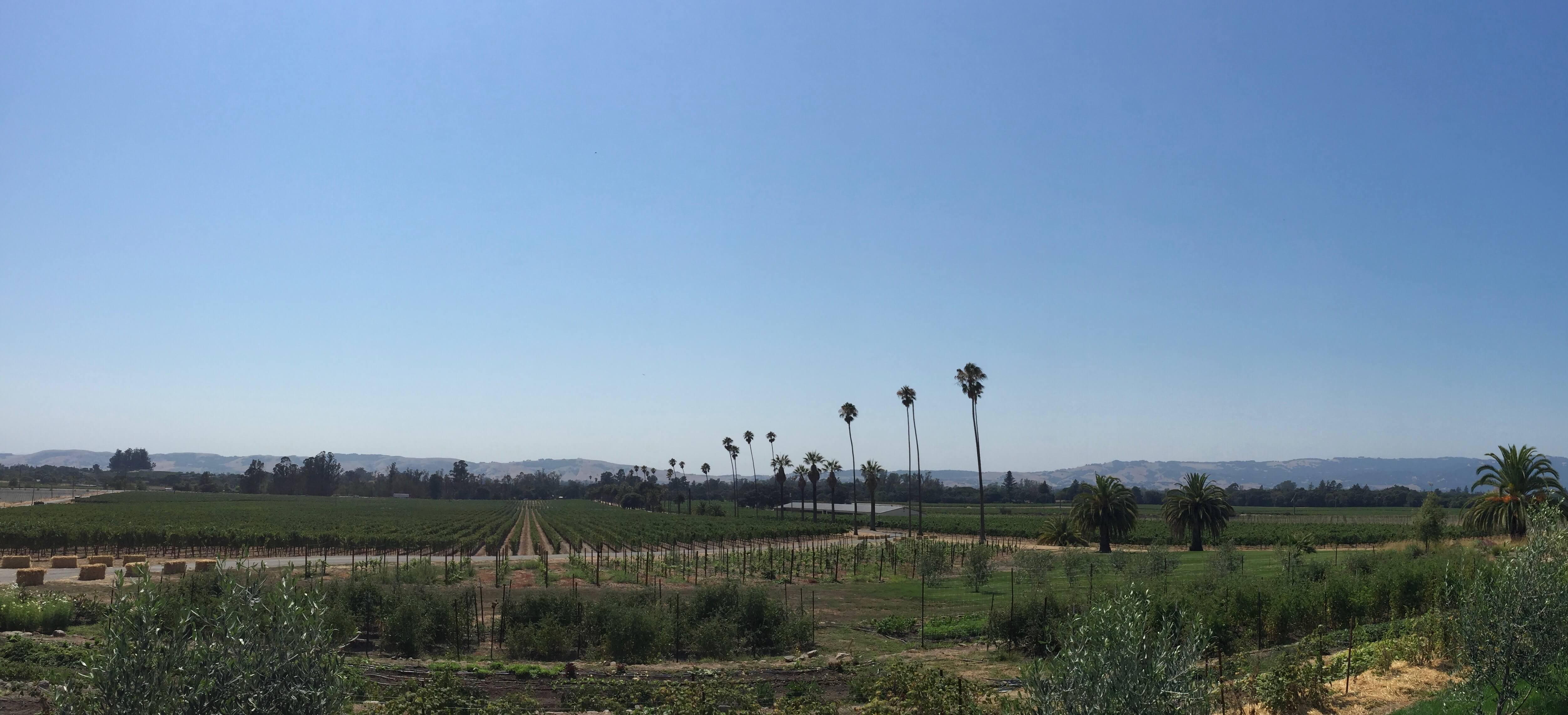 With all the excitement surrounding the recent and upcoming releases of Opus One, Calera and the iconoclastic Sine Qua Non it seems like the perfect time to have a look at what else is happening in the Bay Area of California. Handy too, as we just returned from a fantastic 10-day, Mustang-driving tour of the region, checking in on some great wineries, fantastic restaurants and taking in the wine-bar culture emerging in San Francisco/Oakland.
California is a truly remarkable place and with such a crowded wine-scene and so many high-end wineries vying for attention, it's no surprise that the bar has been set so high! Starting off based in Sonoma, a beautiful, historic town that feels like the Beaune of California, one is spoiled for choice for winery tasting rooms and restaurants.
We got started at Winery Sixteen 600 we were treated to some truly stunning wines utterly impressive for their elegance and balance. With their artistically beautiful labels, there is no shortage of flare in these wines. Working with old vines in the Moon Mountain district above Sonoma you might expect massive fruit bombs from these wines made from Zinfandel, Grenache and Syrah (among others), but you'll be surprised by the restraint. The fruit is pure and the structure exquisite.
If you ever find yourself in travelling in Sonoma and want an easy to get to tasting experience, the tasting room is right in town. Email ahead for an appointment and you'll be treated to a superb tasting, spin some vinyl and have some banter with Sam. You won't be disappointed.
_
"With so many high-end wineries vying for attention, it's no surprise that the bar has been set so high! "
_
While we were in Sonoma we also stopped into the legendary Kamen Wines tasting room and tasted our way through the Sauvignon Blanc, Syrah, Cabernet and the exceptional Kashmir Cuvée. These are old school Napa legends, very much in the realm of Stag's Leap, Heitz and Montelena stylistically.
Entering the tasting room, you might be being taken aback upon seeing the artwork behind the bar. A black board with the words "I will find you. I will kill you" written on it. Once you learn that the estate is owned by Taken screenwriter Robert Mark Kamen you will immediately appreciate the film references to Taken, Karate Kid, Fifth Element and others all around the room.
Moving into Napa we stopped by the iconic Heitz estate and tasted the latest release of Martha's Vineyard Cabernet Sauvignon 2013. Such an immensely structured yet forward and opulent wine puts you instantly in the mind of top-tier Pomerol or even a Saint-Emilion; specifically Cheval Blanc.
Just down the road a ways towards Oakville, we found the surprise of the trip in the form of Paradigm Winery. Owned by longtime local growers Res and Marilyn Harris, whose roots in the area date back to 1769, this is a wine family with Napa's soil in their blood. Made by Heidi Barret, often of Screaming Eagle, who has been with them since 1991.
While we tasted through the line-up and were thoroughly enjoying the Cabernet Sauvignon we were joined by Res who hijacked our tasting and very generously opened a few back vintages of the Cabernet Franc and we were stunned to taste the best rendition of this grape since the 99-point Gran Enemigo Gualtallary 2012! Paradigm is one winery to look out for, though it rarely leaves California. Having tasted it ourselves, we can see why.
After our visits in the wine country we moved into the city to check out some of the dining scene and found a lot to get excited about. Our first dinner was at the Glenellen Star, where we were treated to some utterly stunning flatbreads. If you've been tasting all day and want something simple but awesome to round off the evening, definitely check this place out, but be sure to bring a bottle with you to take advantage of the BYO policy!
In downtown Napa we made the obligatory stop at the Culinary Institute of America and found the food more than lived up to the hype. The wine list is insane here as it is at many a California restaurant. After some magnificent Pisco sour we went for a bottle of Bonny Doon Le Pousseur 2007 that was absolutely dynamite.
Moving on to the big city we were staying in Oakland rather than San Francisco and if we lamented our potential local options, our fears were laid to rest. The best meal of the trip was easily Penrose; a classic Oakland warehouse conversion that would be well at home in Shoreditch. If you want a really fabulous meal that is surprisingly inexpensive, this is your place. Afterwards, check out Penelope cocktail bar nearby. I know what you're thinking, and yes, it is named after Penelope Cruz and the large mural of her above the bar leaves one in no doubt.
If you're in the City though, be sure to check out Stone's Throw for dinner one night; you'll not regret it, or the immense wine list which allows you to take a step back from California wines!
Overall, there is a lot going on in the Bay Area, but you knew that already. Hopefully there are a few highlights here that you might not otherwise have hit if you're ever in the area!