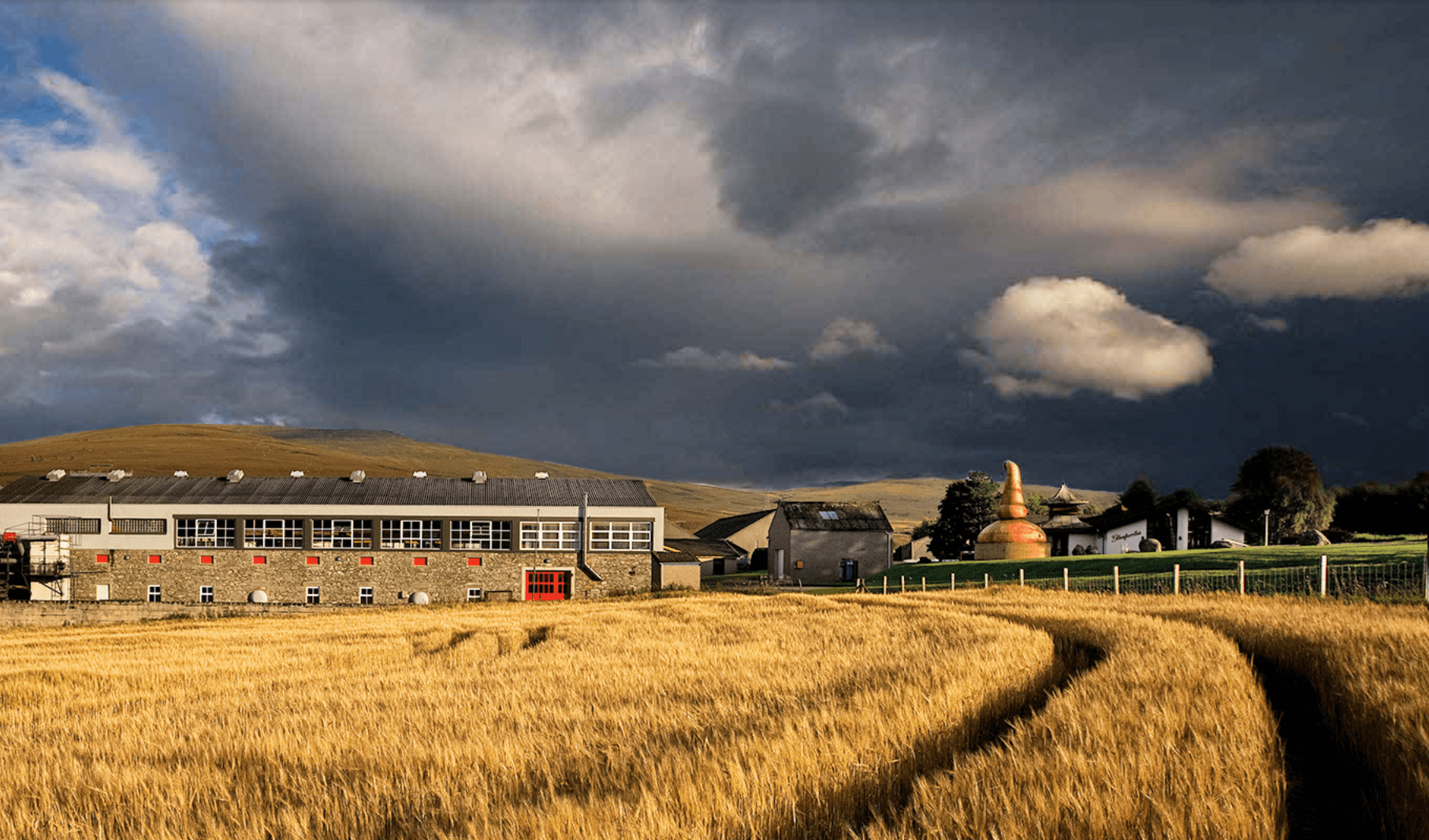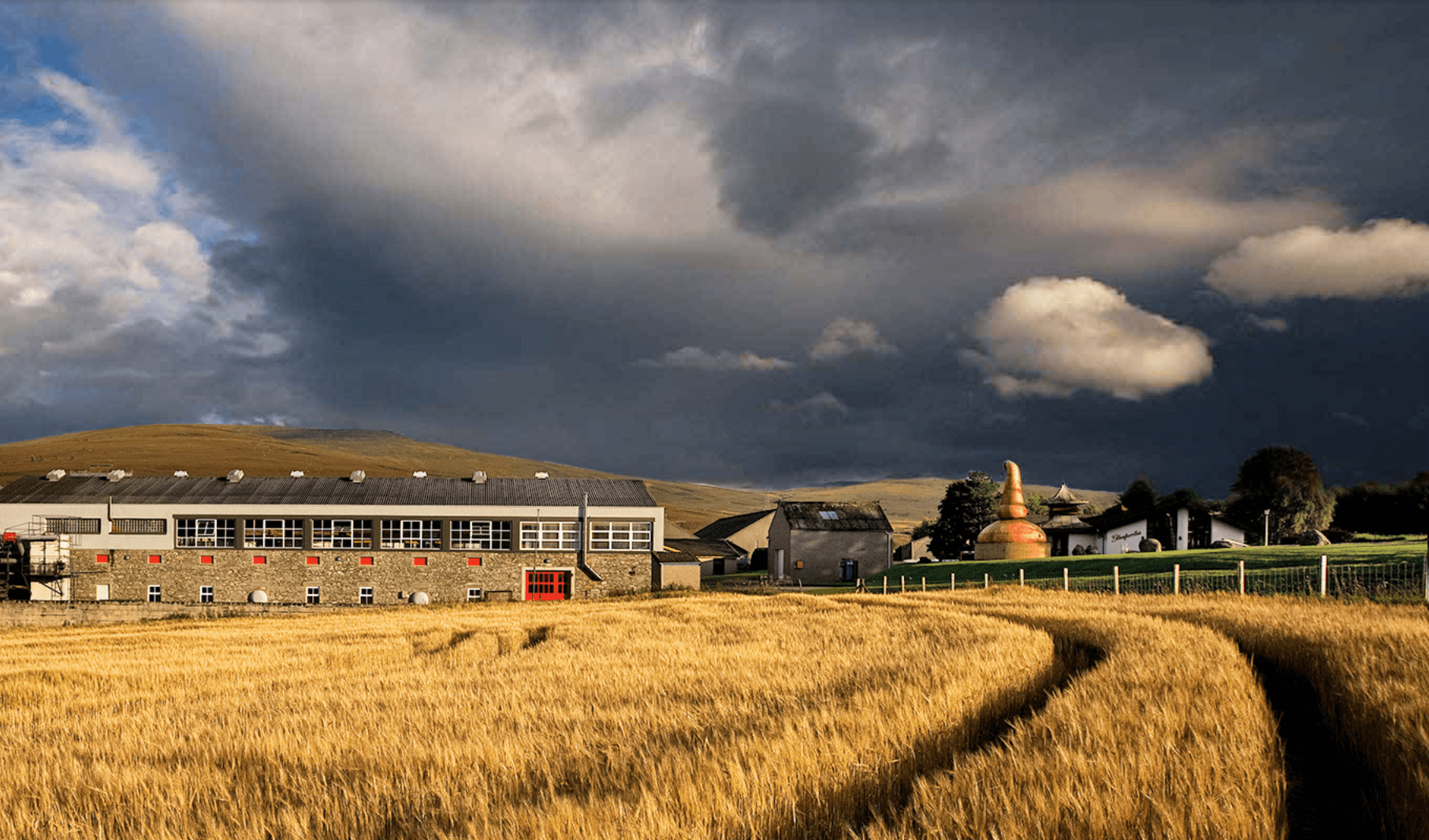 Glenfarclas, whose name translates as "valley of the green grass" is situated in the idyllic countryside along the River Spey just outside the village of Ballindaloch. It is the quintessential Scotch Whisky distillery. Stylistically they are as classic as they come and have been lynchpins of the region and industry as a whole for generations. The Grant family have owned Glenfarclas Distillery ever since it was tied in, almost as an afterthought, with the purchase of a cattle farm carried out by John Grant in 1865.
Glenfarclas to this day remains entirely in the family's hands making it one of the very few truly independent distilleries left in Scotland; a rarity in the age of international spirits brands and ownership conglomerates.
The spirit that runs off of their 6 stills (generally only two in operation) is remarkably reminiscent of the raw grain itself, pleasantly fruity and enticing, even as an un-aged new make. As they age in Spanish Oloroso sherry casks they develop into singularly rich, decadent, spicy whiskies that define the classic Highland style. Almost rum-like in their Christmas cake aromatic profile, it does not take long to understand why Glenfarclas has captivated whisky lovers around the world for over 150 years.
_
"It does not take long to understand why Glenfarclas has captivated whisky lovers around the world for over 150 years."
_
When I started working with whisky in a small shop in St. Andrews, Glenfarclas' aged bottlings were used to illustrate to staff how whisky reacts to age. It shows a quintessential richness that only intensifies and gains power over the years that is extremely easy to identify and appreciate. That said, stepping away from Glenfarclas and comparing it to other big name whiskies, it is striking just how well it ages, better even than the likes of the legendary Port Ellen, which finds its essential characteristics overwhelmed by time, aged into oblivion. While that is often the case with heavily peated Islay whiskies, it can also be extended to It does not develop unpleasant heat or woody, tannic astringency as it melds with the character of the oak barrel. This shows a strength of character in the spirit itself, that it may stand up to the wood for such an extended period of time, while retaining its sense of self.
Glenfarclas has long been a darling of collectors and, starting in 2007 with the release of their Family Cask range, it has become a focal point for those looking to realise a return on their whisky passion. These are single cask releases bearing the vintage of their distillation and the hallmark of their barrels, a unique signature that varies, often considerably from one bottling to the next. Given the advanced age of some of these bottlings and the fact they each come from a single numbered cask, they are extremely rare and limited. Bottled undiluted at natural cask strength, free of artificial colouring and redolent in clear glass so that the colour of the spirit can be appreciated, they are in every way a work of the distiller's art.
When John Grant bough this distillery, he got it as a mere add on to the rest, but he must have seen the promise it held. At £511,19s, it was less that half of the value of the farm he was buying, but, 150 years on it is one of the greatest distilleries in the world and a leader in the charge as fine whisky becomes an investment grade commodity.
With rising awareness for whisky as an investment class, rare bottles command prices at auction rivalled only by historic vintages of blue-chip Burgundy, you'd have to be mad not to see the potential in Scotland's most famous export.