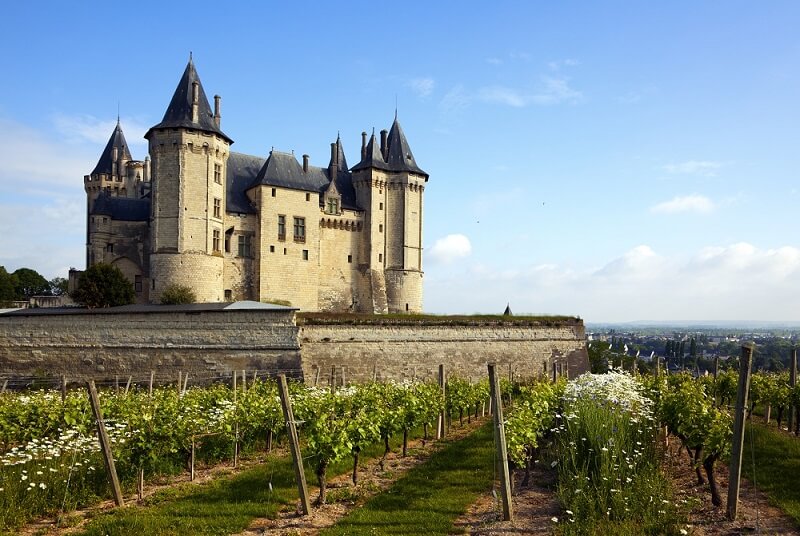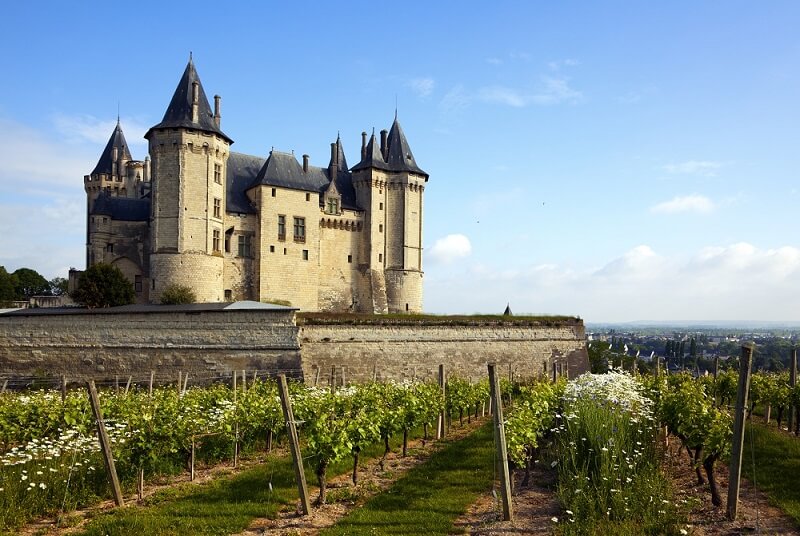 Acclaimed as one of the finest Loire vintages ever, Madeline Mehalko explores the wines of 2014.
I spent a couple of days at the annual wine fair in Angers last month, a rare opportunity to taste with a large number of smaller producers from all over the Loire in one place. Many of those exhibiting spend their energies making wine and as a result it is possible to find some fantastic lesser-known producers who would not be present at bigger events like the London Wine Fair. Though snow was falling outside, inside it was spring, with hundreds of fresh-out-of-the-winery 2014 vintage Sauvignon Blancs, Chenins, Muscadets… a real treat, as the vintage is delectable. Richard Hemming from jancisrobinson.com recently did some extensive tasting of wines from the region and proclaimed it 'a vintage to buy indiscriminately'. High praise indeed, though we did of course discriminate a little as we know what discerning tastes our customers have…
Loire 2014 ..."a vintage to buy indiscriminately"
A good spring allowed for early flowering, and although summer was cold and wet, September arrived with bright sun and plenty of wind and no rain- this allowed the grapes to stay healthy and obtain beautiful ripeness all while keeping their acidity. This concentrated juice makes for delicious wines, though yields are a little bit down on a normal year. The wines have plenty of lush fruit to back up the region's characteristically high acidity, and they are mineral, refreshing, and excellent snapshots of their terroirs. As the weather starts to get warmer these will provide such pleasure al fresco, especially our new dangerously drinkable Pouilly Fume.
"Pouilly Fume is perfectly balanced, vibrant and youthful"
So what's in store in the coming months? We will have a new vintage release of our old favourite Domaine Thomas Sancerre it will be 2013, a year behind some of the others, but we were really enamoured with the richer style and balancing freshness when we tasted in the office yesterday. It has much more exuberance and weight than the leaner 2012. In Pouilly Fume, we will be adding a new addition to the fold – Pouilly Fume 'Petit Fume' from Michel Redde. It offers stunning value from this next-door neighbour to Sancerre; the Redde family have been making wine in the area since 1630 and really know their way around these vineyards. A blend of different vineyard sites with Chablis-esque Kimmeridgean and Portlandian soils as well as Sancerre-like flint, it is perfectly balanced, vibrant and youthful. And to complete the Sauvignon set, a Menetou-Salon. Previously considered 'poor man's Sancerre', it now rightly has a great reputation in its own right. Further south, the wines are ripe and a little more broad shouldered, but the 2014 vintage has that characteristic streak of acidity. We found a fantastic example – Chateau de Maupas Menetou Salon, which has all the characteristic sweet fruited headiness while managing to be a rather serious contender for a fine Sancerre. It will be difficult choosing between the three appellations this year, we may just have to keep a bottle of all three in the fridge at any given time.
But the Loire Valley does not produce Sauvignon alone. Chenin Blanc plays much more than a supporting role, with the endlessly fascinating wines coming out of the likes of Vouvray and Savennieres. Domaine des Forges is an estate that has been improving all the time, especially since son Stephane took over from his father Claude, and they make wonderfully expressive wines from the Chenin grape. They are very well known for their Coteaux de Layon, but their dry Domaine des Forges Savennieres Clos du Papillon is a beautiful interplay of richness and freshness, with fine texture and perfume. This is really serious wine for a not-so-serious price – it's on the way soon, so do look out for it.
So happy sipping and here's to spring, which can't be far away.