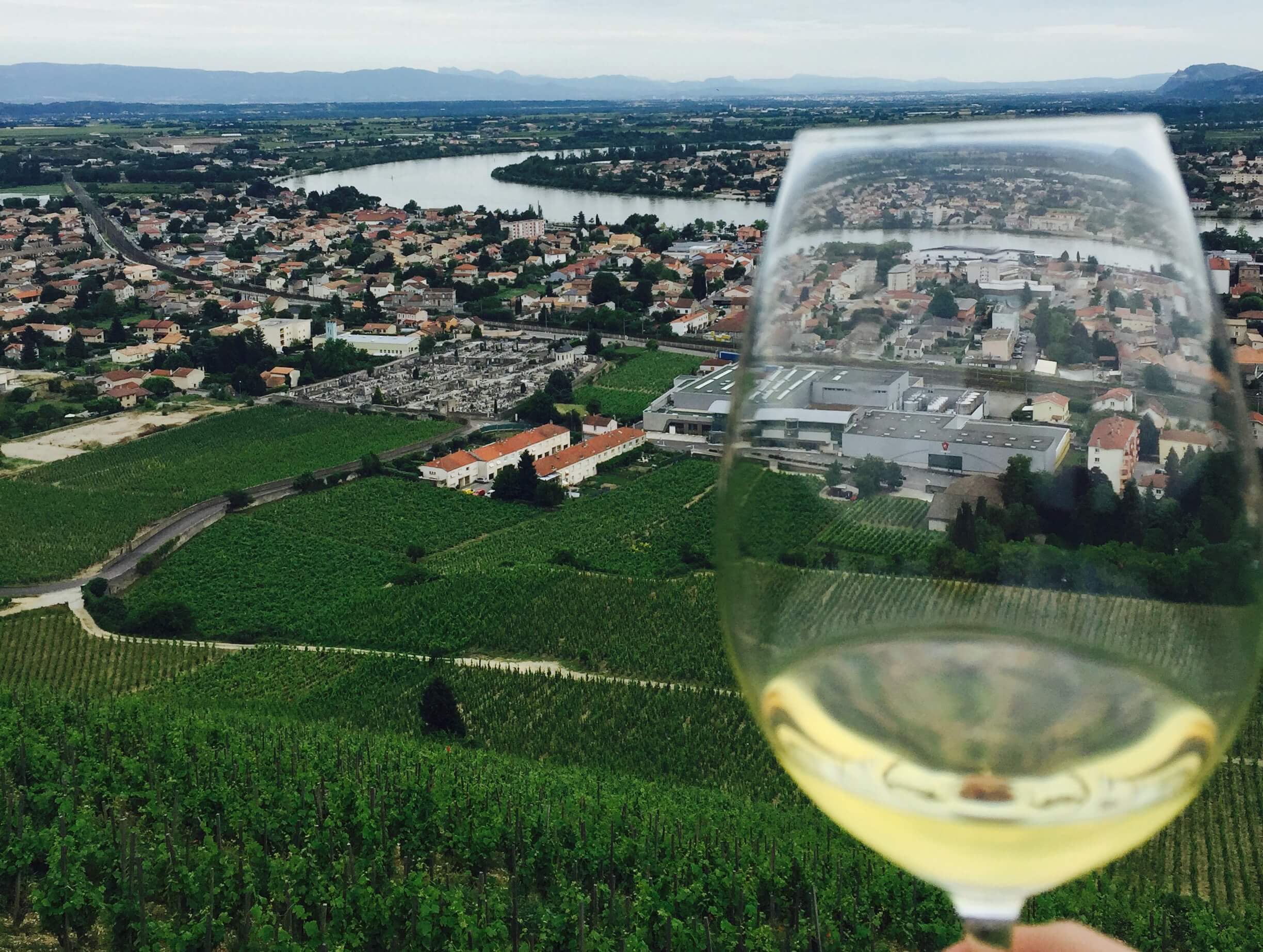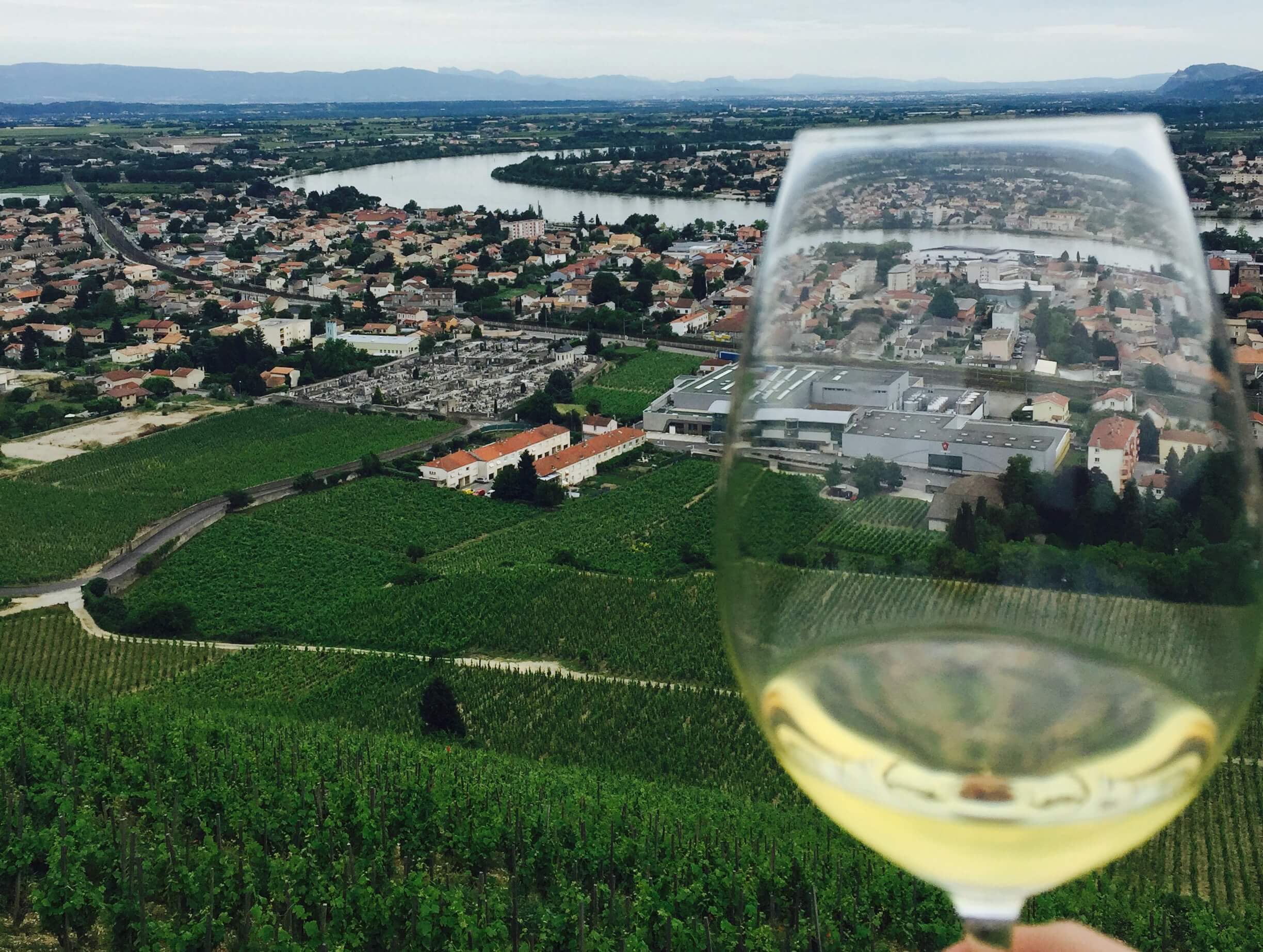 I've just been out to the Rhone to catch a sneaky peek at the highly anticipated 2015 vintage. I can confirm that things are looking good. Bombastic fruit, velvet tannins, electric freshness and best of all, there is plenty of it – yields are at a normal/good level for the first time in years. Producers had very little to report in terms of problems, the grapes had been healthy, harvest conditions were ideal. It was undoubtedly a hot year, but the nights were cool, bringing balance. This heat in the north was quite welcome, bringing levels of concentration not seen since 2009/2010, but many growers think that 2015 exceeds even the stellar 2010 in quality (some said it was the best they had ever seen, in fact).
Jean-Paul Jamet was recovering from a knee operation following a recent accident. His son Loic has been doing all the leg work in the vines, well placed to do so as he has officially joined the estate of late. The news here was that Condrieu has been added to the range following the purchase of a 0.5ha parcel – though 2015 was not an easy vintage to start! While great for reds, in 2015 it was difficult to keep the ripeness in check for the whites (2014s from Northern Rhone are well worth snapping up now, incidentally, they are tasting great). There is also a new young vine parcel in the Lesardes vineyard, which will feature in the main blend, though unlike other components the bunches were de-stemmed. It was important here in this vintage not to extract too much, to keep the lovely fruit and avoid an overly tannic result. In Cote Rotie there was a rainstorm 15 September which swelled the grapes and brought the potential alcohol down – those who harvested before must have been kicking themselves as their resulting wine would have been elevated in alcohol and without full phenolic ripeness. Thankfully at Jamet, they took the risk and waited. The wines are just beautiful. Front-loaded but vibrant, and with (relatively) soft, sweet tannins. These will be delicious in a few years but will keep at least 30 more.
_
"Many growers think that 2015 exceeds even the stellar 2010 in quality."
_
At Ferraton there were some really explosive wines with solid tannins that were really reminiscent of 2005 or 2010 – though the sucrosite of the fruit was perhaps more in line with 2009. The whites are really impressive here – they harvested earlier, blocked malolactic fermentation and used a high proportion of stainless steel over barrels. There is certainly a richness to the fruit but surprising freshness. The reds are dense and will need time even at the Crozes Hermitage level. Quite masculine, square tannins but with some seriously sexy fruit that will reward patience handsomely. The purity of the fruit is really quite lovely. At Jaboulet there was a tad more elegance and restraint – the tannins more fine-grained and integrated. The Thalabert and la Chapelle will be lovely at all stages of their lives. We may look at offering their Cotes du Rhones in addition next year – the Visan fruit and a proportion of estate Syrah fruit give it a distinctly 'Jaboulet' style and it's very Syrah and violet scented. There is a new winemaker here – another female! Go Jaboulet! – so will be interesting to see how the wines evolve over the coming years.
Chapoutier have decided recently to do away with their En Primeur offering – apart from their tiny-volume Selection Parcellaires which sold out almost immediately earlier this year. So, I was unable to taste any of the 2015 reds but of the whites, the Chante Alouette was particularly beguiling – lovely salty minerality and surprising elegance for the vintage. Tasted the new vintage Marius pair and they are JUST brilliant, the red is the best it has ever been. The white was harvested a little earlier than usual to keep freshness, so it is a lighter, aperitif style this year rather than the more textural version it has been the last few vintages, but it will likely round out with a bit of time in bottle.
Down South, arrival at St Cosme started out hectic – the last couple of weeks of rain have started to cause some black rot in the Gigondas and there was some stressed running around going on to try and come up with a solution – difficult when you are organic/biodynamic…! The only real solution is to pray for no more rain in the immediate future, so everyone send positive thoughts their way! Louis felt the hype over 2015 was less justified in the South – it is a great vintage, sure, but so was 2012. Though his expression said it all while tasting from barrels… with elevage the wines are getting better and better every day. The Cote du Rhone Deux Albion is better than 90% of Gigondas on the market. And the Gigondas… it was the easiest to taste out of the last three vintages at this early stage, lovely balance and ripe tannins. The Hominis Fides and the Poste are INCREDIBLE – the finesse and density and length are remarkable, so suave and almost feminine, a word not usually used to describe these wines in youth.
At Beaucastel the various components were tasted as well as an indicative final blend – the best word to describe this vintage is joyful. Bright fruit, sparky acidity, spicy, tannins an iron fist in a velvet glove… a complete wine, the total package. Conditions were reported as ideal, healthy crop, good weather during harvest, good volumes… happy days at Beaucastel. Other highlights included the sparky St Peray from Voge, the succulent and pretty Chateauneuf from Bosquet des Papes, the startlingly beautiful Cornas Champelrose from Courbis and the compact but silky Cote Rotie Ampodium from Rene Rostaing. Here's to the Rhone, which is bringing sexy back like it's 2010!