Maison M.Chapoutier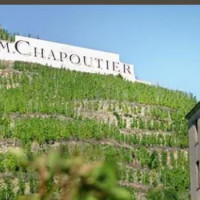 About Maison M.Chapoutier
Established in 1808, M. Chapoutier is one of the oldest producers in the Rhône Valley. But its current worldwide fame - and the quality of its wines today - can be credited to the arrival of Michel Chapoutier in 1990. His willingness to change established practices - plus his determination to reflect the full potential of individual terroirs - has cemented his reputation as one of the greatest winemakers in the world.
The seventh-generation bearing the Chapoutier name to craft wines within the Rhône, it is reasonable to say that Michel Chapoutier is one of the most important figures not only within his native region, but the whole of France given his impact on the world's fine wine scene.
Travelling extensively throughout both the Old and New wine producing worlds in his youth, Michel returned to the Northern Rhône with both vigorous passion for his craft as well as extensive knowledge gathered from hundreds of traditional and revolutionary vignerons from around the globe. The most important, lasting lesson learnt was the importance of terroir and the expression of nature's nuances – a principle clearly evident throughout the modern Chapoutier offerings.
Setting about purchasing shares in his family company until he possessed a managing control, the first act of this masterful figure at the helm of Chapoutier was a revolutionary conversion of the entire estate to biodynamic principles in order to respect and encourage the terroir. An unprecedented move considered to be extraordinarily risky at the time, today many of its peers are merely playing catch-up to this imperious producer at the very height of its powers.
Prices:
Year
Wine
Region
Format
Qty
Score
Price
Wishlist

Chapouter Chateauneuf-du-Pape La Bernadine 2018 (6x75cl)

Inc. VAT: £287.27

2018
Rhone
6x75cl
4
92 (VN)

Read Review/Description

Inc. VAT: £287.27

Chapoutier Banyuls 2014 (6x50cl)

Inc. VAT: £219.28

2014
Roussillon
6x50cl
4
-
Inc. VAT: £219.28

Chapoutier Bila-Haut Cotes-du-Rousillon Occultum Lapidem 2017 (6x75cl)

Inc. VAT: £223.67

2017
Roussillon
6x75cl
1
-
Inc. VAT: £223.67

Chapoutier Bila-Haut Cotes-du-Rousillon Occultum Lapidem 2018 (6x75cl)

Inc. VAT: £192.47

2018
Roussillon
6x75cl
10
-
Inc. VAT: £192.47

Chapoutier Bila-Haut Cotes-du-Roussillon Occultum Lapidem 2015 (1x300cl)

Inc. VAT: £112.72

2015
Roussillon
1x300cl
1
94 (WA)

Read Review/Description

Inc. VAT: £112.72

Chapoutier Bila-Haut Cotes-du-Roussillon Occultum Lapidem 2015 (6x75cl)

Inc. VAT: £377.27

2015
Roussillon
6x75cl
2
94 (WA)

Read Review/Description

Inc. VAT: £377.27

Chapoutier Bila-Haut Cotes-du-Roussillon Villages V.I.T 2010 (6x75cl)

Inc. VAT: £304.07

2010
Roussillon
6x75cl
6
-
Inc. VAT: £304.07

Chapoutier Bila-Haut Cotes-du-Roussillon Villages V.I.T 2015 (6x75cl)

Inc. VAT: £286.07

2015
Roussillon
6x75cl
2
95 (WA)

Read Review/Description

Inc. VAT: £286.07

Chapoutier Bila-Haut Cotes-du-Roussillon Villages V.I.T 2016 (6x75cl)

Inc. VAT: £396.47

2016
Roussillon
6x75cl
2
91-94 (WA)

Read Review/Description

Inc. VAT: £396.47

Chapoutier Bila-Haut Cotes-du-Roussillon Villages V.I.T 2017 (6x75cl)

Inc. VAT: £323.27

2017
Roussillon
6x75cl
1
96 (JD)

Read Review/Description

Inc. VAT: £323.27

Chapoutier Bila-Haut Cotes-du-Roussillon Villages V.I.T 2018 (6x75cl)

Inc. VAT: £350.87

2018
Roussillon
6x75cl
1
-
Inc. VAT: £350.87

Chapoutier Bila-Haut Cotes-du-Roussillon Villages V.I.T 2021 (6x75cl)

Inc. VAT: £262.07

2021
Roussillon
6x75cl
10
-
Inc. VAT: £262.07

Chapoutier Chateauneuf Du Pape La Bernardine Blanc 2021 (6x75cl)

Inc. VAT: £340.07

2021
Rhone
6x75cl
4
-
Inc. VAT: £340.07

Chapoutier Chateauneuf-du-Pape Barbe Rac 1990 (1x150cl)

Inc. VAT: £667.15

1990
Rhone
1x150cl
1
96 (WA)

Read Review/Description

Inc. VAT: £667.15

Chapoutier Chateauneuf-du-Pape Barbe Rac 2001 (6x75cl)

Inc. VAT: £751.67

2001
Rhone
6x75cl
1
95 (WA)

Read Review/Description

Inc. VAT: £751.67

Chapoutier Chateauneuf-du-Pape Barbe Rac 2011 (3x150cl)

Inc. VAT: £1,116.47

2011
Rhone
3x150cl
2
91-93 (VN)

Read Review/Description

Inc. VAT: £1,116.47

Chapoutier Chateauneuf-du-Pape Barbe Rac 2012 (6x75cl)

Inc. VAT: £564.47

2012
Rhone
6x75cl
1
95 (WA)

Read Review/Description

Inc. VAT: £564.47

Chapoutier Chateauneuf-du-Pape Barbe Rac 2015 (6x75cl)

Inc. VAT: £430.07

2015
Rhone
6x75cl
15
96 (WA)

Read Review/Description

Inc. VAT: £430.07

Chapoutier Chateauneuf-du-Pape Barbe Rac 2016 (6x75cl)

Inc. VAT: £424.07

2016
Rhone
6x75cl
3
94-96 (WA)

Read Review/Description

Inc. VAT: £424.07

Chapoutier Chateauneuf-du-Pape Barbe Rac 2017 (6x75cl)

Inc. VAT: £592.07

2017
Rhone
6x75cl
2
95-97 (JD)

Read Review/Description

Inc. VAT: £592.07

Chapoutier Chateauneuf-du-Pape Barbe Rac 2021 (6x75cl)

Inc. VAT: £382.07

2021
Rhone
6x75cl
10
-
Inc. VAT: £382.07

Chapoutier Chateauneuf-du-Pape Croix de Bois 2001 (6x75cl)

Inc. VAT: £664.07

2001
Rhone
6x75cl
2
94 (WA)

Read Review/Description

Inc. VAT: £664.07

Chapoutier Chateauneuf-du-Pape Croix de Bois 2015 (6x75cl)

Inc. VAT: £578.87

2015
Rhone
6x75cl
1
97 (WA)

Read Review/Description

Inc. VAT: £578.87

Chapoutier Chateauneuf-du-Pape Croix de Bois 2018 (6x75cl)

Inc. VAT: £610.07

2018
Rhone
6x75cl
1
94 (VN)

Read Review/Description

Inc. VAT: £610.07

Chapoutier Chateauneuf-du-Pape Croix de Bois 2019 (6x75cl)

Inc. VAT: £803.27

2019
Rhone
6x75cl
1
96-98 (JD)

Read Review/Description

Inc. VAT: £803.27

Chapoutier Chateauneuf-du-Pape Croix de Bois 2021 (6x75cl)

Inc. VAT: £382.07

2021
Rhone
6x75cl
10
-
Inc. VAT: £382.07

Chapoutier Condrieu Invitare 2020 (6x75cl)

Inc. VAT: £292.07

2020
Rhone
6x75cl
1
-
Inc. VAT: £292.07

Chapoutier Cote-Rotie La Mordoree 2001 (6x75cl)

Inc. VAT: £1,944.47

2001
Rhone
6x75cl
3
89-92 (WA)

Read Review/Description

Inc. VAT: £1,944.47

Chapoutier Cote-Rotie La Mordoree 2016 (6x75cl)

Inc. VAT: £931.67

2016
Rhone
6x75cl
1
95 (VN)

Read Review/Description

Inc. VAT: £931.67

Chapoutier Cote-Rotie La Mordoree 2018 (6x75cl)

Inc. VAT: £658.07

2018
Rhone
6x75cl
2
97-99 (JD)

Read Review/Description

Inc. VAT: £658.07
Year
Wine
Region
Format
Qty
Score
Price
Wishlist

Chapouter Chateauneuf-du-Pape La Bernadine 2018 (6x75cl)

In Bond: £226.00

2018
Rhone
6x75cl
4
92 (VN)

Read Review/Description

In Bond: £226.00

Chapoutier Banyuls 2014 (6x50cl)

In Bond: £131.00

2014
Roussillon
6x50cl
4
-
In Bond: £131.00

Chapoutier Bila-Haut Cotes-du-Rousillon Occultum Lapidem 2017 (6x75cl)

In Bond: £173.00

2017
Roussillon
6x75cl
1
-
In Bond: £173.00

Chapoutier Bila-Haut Cotes-du-Rousillon Occultum Lapidem 2018 (6x75cl)

In Bond: £147.00

2018
Roussillon
6x75cl
10
-
In Bond: £147.00

Chapoutier Bila-Haut Cotes-du-Roussillon Occultum Lapidem 2015 (1x300cl)

In Bond: £85.00

2015
Roussillon
1x300cl
1
94 (WA)

Read Review/Description

In Bond: £85.00

Chapoutier Bila-Haut Cotes-du-Roussillon Occultum Lapidem 2015 (6x75cl)

In Bond: £301.00

2015
Roussillon
6x75cl
2
94 (WA)

Read Review/Description

In Bond: £301.00

Chapoutier Bila-Haut Cotes-du-Roussillon Villages V.I.T 2010 (6x75cl)

In Bond: £240.00

2010
Roussillon
6x75cl
6
-
In Bond: £240.00

Chapoutier Bila-Haut Cotes-du-Roussillon Villages V.I.T 2015 (6x75cl)

In Bond: £225.00

2015
Roussillon
6x75cl
2
95 (WA)

Read Review/Description

In Bond: £225.00

Chapoutier Bila-Haut Cotes-du-Roussillon Villages V.I.T 2016 (6x75cl)

In Bond: £317.00

2016
Roussillon
6x75cl
2
91-94 (WA)

Read Review/Description

In Bond: £317.00

Chapoutier Bila-Haut Cotes-du-Roussillon Villages V.I.T 2017 (6x75cl)

In Bond: £256.00

2017
Roussillon
6x75cl
1
96 (JD)

Read Review/Description

In Bond: £256.00

Chapoutier Bila-Haut Cotes-du-Roussillon Villages V.I.T 2018 (6x75cl)

In Bond: £279.00

2018
Roussillon
6x75cl
1
-
In Bond: £279.00

Chapoutier Bila-Haut Cotes-du-Roussillon Villages V.I.T 2021 (6x75cl)

In Bond: £205.00

2021
Roussillon
6x75cl
10
-
In Bond: £205.00

Chapoutier Chateauneuf Du Pape La Bernardine Blanc 2021 (6x75cl)

In Bond: £270.00

2021
Rhone
6x75cl
4
-
In Bond: £270.00

Chapoutier Chateauneuf-du-Pape Barbe Rac 1990 (1x150cl)

In Bond: £551.50

1990
Rhone
1x150cl
1
96 (WA)

Read Review/Description

In Bond: £551.50

Chapoutier Chateauneuf-du-Pape Barbe Rac 2001 (6x75cl)

In Bond: £613.00

2001
Rhone
6x75cl
1
95 (WA)

Read Review/Description

In Bond: £613.00

Chapoutier Chateauneuf-du-Pape Barbe Rac 2011 (3x150cl)

In Bond: £917.00

2011
Rhone
3x150cl
2
91-93 (VN)

Read Review/Description

In Bond: £917.00

Chapoutier Chateauneuf-du-Pape Barbe Rac 2012 (6x75cl)

In Bond: £457.00

2012
Rhone
6x75cl
1
95 (WA)

Read Review/Description

In Bond: £457.00

Chapoutier Chateauneuf-du-Pape Barbe Rac 2015 (6x75cl)

In Bond: £345.00

2015
Rhone
6x75cl
15
96 (WA)

Read Review/Description

In Bond: £345.00

Chapoutier Chateauneuf-du-Pape Barbe Rac 2016 (6x75cl)

In Bond: £340.00

2016
Rhone
6x75cl
3
94-96 (WA)

Read Review/Description

In Bond: £340.00

Chapoutier Chateauneuf-du-Pape Barbe Rac 2017 (6x75cl)

In Bond: £480.00

2017
Rhone
6x75cl
2
95-97 (JD)

Read Review/Description

In Bond: £480.00

Chapoutier Chateauneuf-du-Pape Barbe Rac 2021 (6x75cl)

In Bond: £305.00

2021
Rhone
6x75cl
10
-
In Bond: £305.00

Chapoutier Chateauneuf-du-Pape Croix de Bois 2001 (6x75cl)

In Bond: £540.00

2001
Rhone
6x75cl
2
94 (WA)

Read Review/Description

In Bond: £540.00

Chapoutier Chateauneuf-du-Pape Croix de Bois 2015 (6x75cl)

In Bond: £469.00

2015
Rhone
6x75cl
1
97 (WA)

Read Review/Description

In Bond: £469.00

Chapoutier Chateauneuf-du-Pape Croix de Bois 2018 (6x75cl)

In Bond: £495.00

2018
Rhone
6x75cl
1
94 (VN)

Read Review/Description

In Bond: £495.00

Chapoutier Chateauneuf-du-Pape Croix de Bois 2019 (6x75cl)

In Bond: £656.00

2019
Rhone
6x75cl
1
96-98 (JD)

Read Review/Description

In Bond: £656.00

Chapoutier Chateauneuf-du-Pape Croix de Bois 2021 (6x75cl)

In Bond: £305.00

2021
Rhone
6x75cl
10
-
In Bond: £305.00

Chapoutier Condrieu Invitare 2020 (6x75cl)

In Bond: £230.00

2020
Rhone
6x75cl
1
-
In Bond: £230.00

Chapoutier Cote-Rotie La Mordoree 2001 (6x75cl)

In Bond: £1,607.00

2001
Rhone
6x75cl
3
89-92 (WA)

Read Review/Description

In Bond: £1,607.00

Chapoutier Cote-Rotie La Mordoree 2016 (6x75cl)

In Bond: £763.00

2016
Rhone
6x75cl
1
95 (VN)

Read Review/Description

In Bond: £763.00

Chapoutier Cote-Rotie La Mordoree 2018 (6x75cl)

In Bond: £535.00

2018
Rhone
6x75cl
2
97-99 (JD)

Read Review/Description

In Bond: £535.00