Château de Beaucastel
About Château de Beaucastel
One of the most impressive and consistently excellent properties in the South of France, Château de Beaucastel is a powerhouse in the ancient appellation of Châteauneuf-du-Pape. The flagship estate of the famous Perrin family, the might Beaucastel has been the jewel in this dynasty's crown for a century.
Of course, the property itself is far older, with records of its existence dating back to the 16th century when Pierre de Beaucastel purchased the first plots of land in 1549 upon which the famous vines are found today. Pierre Perrin was the first of his family to take the reins at Château de Beaucastel in 1909, but it was his son Jacques who in fact founded the Perrin business as we understand it and purchased the magical Châteauneuf-du-Pape estate outright.
Viniculture
Implementing a pervasive philosophy at Beaucastel, respect for the transcendent terroir is at the heart of every wine crafted here. The family switched to fully organic farming as early as 1950, whilst the leap to biodynamic was made decades ahead of many others in 1974. Those intimately familiar with Châteauneuf-du-Pape may be interested to know that the Perrins are of the mind that too many of their peers are dominated by Grenache and heavy oak. "It's all about harnessing Grenache and sublimating it" the well-phrased official approach. The result of the decision to consistently use all 13 traditional (and permitted) Châteauneuf-du-Pape grapes makes this a producer of unrivalled complexity and incredible consistency.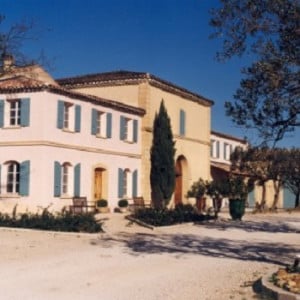 Name
Price Low
Price High
Year (Old)
Year (New)
Prices:
Product Name
Region
Qty
Score
Price

Rhone
1
98.0

Inc. VAT

£1,370.47

This has just about everything a Chateauneuf lover could hope for… Wild strawberry, figs, brable and sloe all mashed up with thyme, rosemary and sage. Take that mixture and spread it across a freshly polished saddle and you'll have this wine. Fabulous and complex.

More Info

Rhone
2
95.0

Inc. VAT

£200.40

Rhone
1
95.0

Inc. VAT

£480.00

Rhone
1
98.0

Inc. VAT

£1,288.87

Rhone
2
95 (WE)

Inc. VAT

£958.87

Wine Enthusiast (95)

One of the big names of Châteauneuf-du-Pape, and this wine justifies the fame of the Perrin family's property. It is a rich style, but, more importantly, it is beautifully made, structured, dense, with red jelly fruits, a touch of vanilla and a fat, full-bodied, but firm aftertaste. This is a wine for aging—give it at least five years before touching it. Imported by Michael Skurnik Wines.

More Info

Rhone
2
96.0

Inc. VAT

£597.64

Château de Beaucastel is one of the oldest and most famous wines from Châteauneuf-du-Pape, dating back to 1549. Managed by the 4th generation of the Perrin family, they boast superb terroir where they grow all 13 permitted varieties. Beaucastel was one of the first Châteauneufs to use organic and biodynamic farming; and one of the first outside of Bordeaux to be sold on the Place de Bordeaux. This estate has a huge global following, but the wines are always released at an extremely generous price. We love to recommend them.

More Info

Rhone
1
97 (JD)

Inc. VAT

£873.64

Jeb Dunnuck (97)

Now at 15 years after the vintage, the 2007 Châteauneuf Du Pape is firmly in its prime drink window and is just about overflowing with character. Sweet black raspberries, red plums, incense, herbes de Provence, leather, and lavender all carry incredible intensity and richness, and this gives way to a full-bodied Beaucastel with the classic 2007 opulence and sexiness. Sweet tannins, full-bodied richness, and a singular character all define this magical Châteauneuf du Pape that will continue evolving for another two decades. Don't let that discourage you, though, it's drinking at point today.

More Info

Rhone
2
98.0

Inc. VAT

£398.44

One of the most famous Chateauneuf du Papes in the world, it is beautifully perfumed with a long finish. The 2008 is a darker ruby colour, with notes of smoked herbs, black currants and game. There is a gentle fruit finish and it is well balanced for this vintage.

More Info

Rhone
1
96 (WS)

Inc. VAT

£595.24

Wine Spectator (96)

One of the more endowed 2009s, this is packed with dark smoldering cocoa, mesquite, tobacco and roasted fig notes, all inlaid with pure cassis and plum preserves fruit flavors. Long and authoritative on the finish, with singed vanilla bean and tar notes adding length and dimension. Best from 2015 through 2026. 4,000 cases imported. -JM

More Info

Rhone
1
96 (WS)

Inc. VAT

£980.47

Wine Spectator (96)

Dark, dense and very closed now, this has a tremendous core of crushed plum, linzer torte and blackberry confiture waiting in reserve. Ample singed cedar and mesquite, warm paving stone and black tea notes lurk in the background and glide through the finish. Features serious grip, but wonderful integration. Should cruise in the cellar. Best from 2016 through 2035.

More Info

Rhone
1
96 (WA)

Inc. VAT

£522.04

Wine Advocate (96)

What I think might end up being the best Beaucastel since the 1990 or 2001, the 2012 Châteauneuf du Pape offers a full-bodied, decadent style to go with awesome black and blue fruits, garrigue, licorice, crushed flowers and violets. The purity here is truly something, and it has fabulous mid-palate concentration, building tannin and massive texture. Given all of the fruit and texture here, it will no doubt drink well in its youth, but it should still be alive and kicking after two decades as well.

More Info

Rhone
1
97 (WS)

Inc. VAT

£439.24

Wine Spectator (97)

A stunner from the get-go, with waves of thoroughly seductive boysenberry, plum, blueberry and raspberry reduction forming the core, while roasted apple wood, rooibos tea, bergamot, and anise notes flash throughout. This has plenty of bass, with a Turkish coffee accent and a hint of alder driving underneath. Everything moves in lockstep through the seriously long finish. Best from 2020 through 2045. 12,500 cases made.

More Info

Rhone
1
99 (JS)

Inc. VAT

£613.24

James Suckling (99)

This is a stunning Beaucastel. A classic! Has a superb array of fruit, ranging from red, through to blue, darker purple and black. Nuances of dark, stony minerals, spices, wild flowers and herbs. So fleshy. This has impeccable balance, super-silky tannins and an extraordinarily long finish. This has decades ahead of it. Drink or hold.

More Info

Rhone
1
95-97 (JD)

Inc. VAT

£998.46

Jeb Dunnuck (95-97)

Moving to the two Châteauneuf-du-Pape releases and 35% Mourvèdre, 25% Grenache, 8% Syrah, 12% Counoise, the rest other permitted varieties (Marc calls this a Mourvèdre vintage), the 2017 Châteauneuf-du-Pape sports an inky purple color as well as a textbook Mourvèdre nose of black, black fruits, smoked meats, crushed rocks, charcoal, and pepper. It's deep and full-bodied, with beautiful purity and building structure. Production is down 40%, but this brilliant wine is certainly in the same league as the 2016.

More Info

Rhone
5
95-97 (JD)

Inc. VAT

£406.84

Jeb Dunnuck (95-97)

Moving to the two Châteauneuf-du-Pape releases and 35% Mourvèdre, 25% Grenache, 8% Syrah, 12% Counoise, the rest other permitted varieties (Marc calls this a Mourvèdre vintage), the 2017 Châteauneuf-du-Pape sports an inky purple color as well as a textbook Mourvèdre nose of black, black fruits, smoked meats, crushed rocks, charcoal, and pepper. It's deep and full-bodied, with beautiful purity and building structure. Production is down 40%, but this brilliant wine is certainly in the same league as the 2016.

More Info

Rhone
1
95-97 (WA)

Inc. VAT

£398.44

Wine Advocate (95-97)

Another in a string of top vintages, Beaucastel's 2018 Chateauneuf du Pape was produced from Grenache yields of only eight hectoliters per hectare (normal is about 28 hectoliters per hectare, according to Marc Perrin). The final blend I was shown is almost candied in its fruity intensity of raspberries and cherries, yet it has a potent underpinning of more savory elements, like tapenade, grilled meat and dried spices. Full-bodied, with fine, silky tannins, this shows tremendous length, reverberating with hints of crushed stone on the finish.

More Info

Rhone
1
18 (JR)

Inc. VAT

£1,286.46

Jancis Robinson (18)

Cask sample, tasted at the domaine. What a stunning nose! Piercingly fresh and expressive notes of violet, garrigue and black-olive tapenade. Defined tannins support the fresh zesty mid palate and is all beautifully encased in a toasty cape of dark fruit.

More Info

Rhone
1
18 (JR)

Inc. VAT

£475.22

Jancis Robinson (18)

Cask sample, tasted at the domaine. What a stunning nose! Piercingly fresh and expressive notes of violet, garrigue and black-olive tapenade. Defined tannins support the fresh zesty mid palate and is all beautifully encased in a toasty cape of dark fruit.

More Info

Rhone
1
97 (JS)

Inc. VAT

£397.24

James Suckling (97)

Very dense black-fruit aromas, but also licorice, an entire microcosm of spice and a whiff of smoked bacon. Very dense and meaty with an incredible tannin structure that enables this to be simultaneously very big and elegant. Super-long finish with enormous mineral freshness. Drink or hold.

More Info

Rhone
1
17.5 (JR)

Inc. VAT

£395.09

Jancis Robinson (17.5)

Cask sample. Very inviting nose, liquorice, dark crushed cassis, leather, strawberry jam – earthy dark spice. A supple and ripe palate with good freshness and acidity throughout. Tight and fine, firm tannins, dark fruits, liquorice, thyme and a ripe savoury-tinged finish. Wonderful.

More Info

Rhone
2
96 (WA)

Inc. VAT

£1,824.04

Wine Advocate (96)

Even richer and more concentrated than the 2011, the blockbuster-styled 2009 Chateauneuf du Pape Blanc is almost overflowing with notes of marmalade, ripe pineapple, white flowers and assorted honeyed nuances. A big, ripe and layered white, it stays remarkably fresh and lively on the palate, although I suspect there's little real acidity. Beautiful on all counts, it's so good now, I don't see a need to hold off, but it will be very long-lived.

More Info

Rhone
1
93-95 (JD)

Inc. VAT

£398.44

Jeb Dunnuck (93-95)

The 2017 Châteauneuf-du-Pape Blanc is another brilliant white from this team that hasn't put a foot wrong in the past decade or more. Buttered citrus, honeysuckle, flower oil, and white flowers all flow to this rich, beautifully layered, fresh and vibrant white that's impeccably balanced. Scheduled to be bottled shortly after my visit, it's unquestionably another great vintage for this wine.

More Info

Rhone
1
93-95 (JD)

Inc. VAT

£619.24

Jeb Dunnuck (93-95)

The 2018 Châteauneuf Du Pape Blanc Roussanne Vieilles Vignes is all Roussanne and comes from a three-hectare parcel of vines planted in 1901. It offers a heavenly bouquet of white currants, white flowers, honeysuckle, and toasted bread that opens up beautifully with time in the glass. Rich, full-bodied, powerful and concentrated, it stays perfectly balanced on the palate and has that rare sense of richness paired with freshness that's the hallmark of truly great wines.

More Info

Rhone
1
95 (JD)

Inc. VAT

£498.04

Jeb Dunnuck (95)

While the old-vine Roussanne cuvée from this estate gets all the attention from collectors, don't make the mistake of discounting their classic Châteauneuf du Pape Blanc. The 2019 reveals a lighter gold hue as well as a beautiful and classic bouquet of honeyed citrus, quince, white flowers, bee's wax, and a touch of flinty minerality. Playing in the medium to full-bodied end of the spectrum, it has flawless balance, nicely integrated acidity, and a great, minerally finish. You can enjoy bottles today with a decant or cellar for two to three decades, if you're so inclined.

More Info

Rhone
1
-

Inc. VAT

£565.22

Rhone
2
94-95 (JS)

Inc. VAT

£532.84

James Suckling (94-95)

Wonderful nose of orange blossom, melon and ripe stone fruit, then very creamy and silky on the concentrated and refined palate. Very delicious for a dry white of this stature, tasted from the barrel! 100% roussanne from 50 to 60-year-old vines. From organically grown grapes.

More Info

Rhone
-
93-95 (VN)

Expected Price Range

£360 - £432

Vinous (93-95)

The 2022 Châteauneuf-du-Pape Blanc has the potential to outperform the preceding four vintages. This 2022 white stuns with hauntingly fragrant aromas of spring blossom, lime and lemon flesh, pear, white peach, quince and a tropical splash of melon. Coming in at 14% alcohol, it carries a terrific freshness, delivering juicy ripe fruits along with outstanding flavor definition. The sapid finish continues for well over a minute.

More Info

Rhone
1
94 (VN)

Inc. VAT

£278.65

Vinous (94)

100% roussanne; 50% aged in one-year-old barriques, the rest in cuve. Distinctly green cast to the color. Reticent but spicy aromas of lemon, honey, white flowers, minerals and mint. Lovely subtlety and clarity of flavor; less unctuous and more racy today than the above. Very intensely flavored. Finishes very fine and firm, with no sensation of heat. Unevolved but already quite stylish. This will be superb.

More Info

Rhone
2
89 (VN)

Inc. VAT

£921.64

Vinous (89)

(100% roussanne) Pale gold. New World aromas of apricot, toffee and smoky oak. Very rich but lively on the palate, with superripe flavors of apricot, toffee, butter, truffle and game; showed a stronger pineapple note with aeration. Rather powerful, long finish throws off spice notes of mace, clove and ginger.

More Info

Rhone
1
98 (WA)

Inc. VAT

£1,262.44

Wine Advocate (98)

The limited cuvee of 100% old vine Roussanne (50% vinified in barrel and 50% in tank), the 2006 Chateauneuf du Pape blanc Vieilles Vignes is an extraordinary wine. Since the debut vintage in 1986, I have been unable to figure out how to predict this cuvee's aging potential, but I tend to agree with most sommeliers who feel this wine needs to be drunk in its first 4-6 years of life, then not touched again until age 12-15. It is so amazing, I usually drink it as quickly as I can get my hands on a few bottles. The sensational 2006 possesses a wonderful honeysuckle note interwoven with marmalade, tropical fruit, peaches, and buttery pastry characteristics, and zesty acidity despite a thick, full-bodied, rich texture. It is difficult to find a better white Chateauneuf du Pape than Beaucastel. Much like their reds, their whites are made in a style that is atypical for the appellation. It is put through full malolactic, and one-third is barrel fermented, then blended with the two-thirds that is aged in tank. Extraordinarily rich and honeyed, it is ideal for drinking with intensely flavored culinary dishes.

More Info
Product Name
Region
Qty
Score
Price

Rhone
1
98.0

In Bond

£1,110.00

This has just about everything a Chateauneuf lover could hope for… Wild strawberry, figs, brable and sloe all mashed up with thyme, rosemary and sage. Take that mixture and spread it across a freshly polished saddle and you'll have this wine. Fabulous and complex.

More Info

Rhone
2
95.0

Inc. VAT

£200.40

Rhone
1
95.0

Inc. VAT

£480.00

Rhone
1
98.0

In Bond

£1,042.00

Rhone
2
95 (WE)

In Bond

£767.00

Wine Enthusiast (95)

One of the big names of Châteauneuf-du-Pape, and this wine justifies the fame of the Perrin family's property. It is a rich style, but, more importantly, it is beautifully made, structured, dense, with red jelly fruits, a touch of vanilla and a fat, full-bodied, but firm aftertaste. This is a wine for aging—give it at least five years before touching it. Imported by Michael Skurnik Wines.

More Info

Rhone
2
96.0

In Bond

£482.00

Château de Beaucastel is one of the oldest and most famous wines from Châteauneuf-du-Pape, dating back to 1549. Managed by the 4th generation of the Perrin family, they boast superb terroir where they grow all 13 permitted varieties. Beaucastel was one of the first Châteauneufs to use organic and biodynamic farming; and one of the first outside of Bordeaux to be sold on the Place de Bordeaux. This estate has a huge global following, but the wines are always released at an extremely generous price. We love to recommend them.

More Info

Rhone
1
97 (JD)

In Bond

£712.00

Jeb Dunnuck (97)

Now at 15 years after the vintage, the 2007 Châteauneuf Du Pape is firmly in its prime drink window and is just about overflowing with character. Sweet black raspberries, red plums, incense, herbes de Provence, leather, and lavender all carry incredible intensity and richness, and this gives way to a full-bodied Beaucastel with the classic 2007 opulence and sexiness. Sweet tannins, full-bodied richness, and a singular character all define this magical Châteauneuf du Pape that will continue evolving for another two decades. Don't let that discourage you, though, it's drinking at point today.

More Info

Rhone
2
98.0

In Bond

£316.00

One of the most famous Chateauneuf du Papes in the world, it is beautifully perfumed with a long finish. The 2008 is a darker ruby colour, with notes of smoked herbs, black currants and game. There is a gentle fruit finish and it is well balanced for this vintage.

More Info

Rhone
1
96 (WS)

In Bond

£480.00

Wine Spectator (96)

One of the more endowed 2009s, this is packed with dark smoldering cocoa, mesquite, tobacco and roasted fig notes, all inlaid with pure cassis and plum preserves fruit flavors. Long and authoritative on the finish, with singed vanilla bean and tar notes adding length and dimension. Best from 2015 through 2026. 4,000 cases imported. -JM

More Info

Rhone
1
96 (WS)

In Bond

£785.00

Wine Spectator (96)

Dark, dense and very closed now, this has a tremendous core of crushed plum, linzer torte and blackberry confiture waiting in reserve. Ample singed cedar and mesquite, warm paving stone and black tea notes lurk in the background and glide through the finish. Features serious grip, but wonderful integration. Should cruise in the cellar. Best from 2016 through 2035.

More Info

Rhone
1
96 (WA)

In Bond

£419.00

Wine Advocate (96)

What I think might end up being the best Beaucastel since the 1990 or 2001, the 2012 Châteauneuf du Pape offers a full-bodied, decadent style to go with awesome black and blue fruits, garrigue, licorice, crushed flowers and violets. The purity here is truly something, and it has fabulous mid-palate concentration, building tannin and massive texture. Given all of the fruit and texture here, it will no doubt drink well in its youth, but it should still be alive and kicking after two decades as well.

More Info

Rhone
1
97 (WS)

In Bond

£350.00

Wine Spectator (97)

A stunner from the get-go, with waves of thoroughly seductive boysenberry, plum, blueberry and raspberry reduction forming the core, while roasted apple wood, rooibos tea, bergamot, and anise notes flash throughout. This has plenty of bass, with a Turkish coffee accent and a hint of alder driving underneath. Everything moves in lockstep through the seriously long finish. Best from 2020 through 2045. 12,500 cases made.

More Info

Rhone
1
99 (JS)

In Bond

£495.00

James Suckling (99)

This is a stunning Beaucastel. A classic! Has a superb array of fruit, ranging from red, through to blue, darker purple and black. Nuances of dark, stony minerals, spices, wild flowers and herbs. So fleshy. This has impeccable balance, super-silky tannins and an extraordinarily long finish. This has decades ahead of it. Drink or hold.

More Info

Rhone
1
95-97 (JD)

In Bond

£799.99

Jeb Dunnuck (95-97)

Moving to the two Châteauneuf-du-Pape releases and 35% Mourvèdre, 25% Grenache, 8% Syrah, 12% Counoise, the rest other permitted varieties (Marc calls this a Mourvèdre vintage), the 2017 Châteauneuf-du-Pape sports an inky purple color as well as a textbook Mourvèdre nose of black, black fruits, smoked meats, crushed rocks, charcoal, and pepper. It's deep and full-bodied, with beautiful purity and building structure. Production is down 40%, but this brilliant wine is certainly in the same league as the 2016.

More Info

Rhone
5
95-97 (JD)

In Bond

£323.00

Jeb Dunnuck (95-97)

Moving to the two Châteauneuf-du-Pape releases and 35% Mourvèdre, 25% Grenache, 8% Syrah, 12% Counoise, the rest other permitted varieties (Marc calls this a Mourvèdre vintage), the 2017 Châteauneuf-du-Pape sports an inky purple color as well as a textbook Mourvèdre nose of black, black fruits, smoked meats, crushed rocks, charcoal, and pepper. It's deep and full-bodied, with beautiful purity and building structure. Production is down 40%, but this brilliant wine is certainly in the same league as the 2016.

More Info

Rhone
1
95-97 (WA)

In Bond

£316.00

Wine Advocate (95-97)

Another in a string of top vintages, Beaucastel's 2018 Chateauneuf du Pape was produced from Grenache yields of only eight hectoliters per hectare (normal is about 28 hectoliters per hectare, according to Marc Perrin). The final blend I was shown is almost candied in its fruity intensity of raspberries and cherries, yet it has a potent underpinning of more savory elements, like tapenade, grilled meat and dried spices. Full-bodied, with fine, silky tannins, this shows tremendous length, reverberating with hints of crushed stone on the finish.

More Info

Rhone
1
18 (JR)

In Bond

£1,039.99

Jancis Robinson (18)

Cask sample, tasted at the domaine. What a stunning nose! Piercingly fresh and expressive notes of violet, garrigue and black-olive tapenade. Defined tannins support the fresh zesty mid palate and is all beautifully encased in a toasty cape of dark fruit.

More Info

Rhone
1
18 (JR)

In Bond

£379.99

Jancis Robinson (18)

Cask sample, tasted at the domaine. What a stunning nose! Piercingly fresh and expressive notes of violet, garrigue and black-olive tapenade. Defined tannins support the fresh zesty mid palate and is all beautifully encased in a toasty cape of dark fruit.

More Info

Rhone
1
97 (JS)

In Bond

£315.00

James Suckling (97)

Very dense black-fruit aromas, but also licorice, an entire microcosm of spice and a whiff of smoked bacon. Very dense and meaty with an incredible tannin structure that enables this to be simultaneously very big and elegant. Super-long finish with enormous mineral freshness. Drink or hold.

More Info

Rhone
1
17.5 (JR)

In Bond

£310.00

Jancis Robinson (17.5)

Cask sample. Very inviting nose, liquorice, dark crushed cassis, leather, strawberry jam – earthy dark spice. A supple and ripe palate with good freshness and acidity throughout. Tight and fine, firm tannins, dark fruits, liquorice, thyme and a ripe savoury-tinged finish. Wonderful.

More Info

Rhone
2
96 (WA)

In Bond

£1,504.00

Wine Advocate (96)

Even richer and more concentrated than the 2011, the blockbuster-styled 2009 Chateauneuf du Pape Blanc is almost overflowing with notes of marmalade, ripe pineapple, white flowers and assorted honeyed nuances. A big, ripe and layered white, it stays remarkably fresh and lively on the palate, although I suspect there's little real acidity. Beautiful on all counts, it's so good now, I don't see a need to hold off, but it will be very long-lived.

More Info

Rhone
1
93-95 (JD)

In Bond

£316.00

Jeb Dunnuck (93-95)

The 2017 Châteauneuf-du-Pape Blanc is another brilliant white from this team that hasn't put a foot wrong in the past decade or more. Buttered citrus, honeysuckle, flower oil, and white flowers all flow to this rich, beautifully layered, fresh and vibrant white that's impeccably balanced. Scheduled to be bottled shortly after my visit, it's unquestionably another great vintage for this wine.

More Info

Rhone
1
93-95 (JD)

In Bond

£500.00

Jeb Dunnuck (93-95)

The 2018 Châteauneuf Du Pape Blanc Roussanne Vieilles Vignes is all Roussanne and comes from a three-hectare parcel of vines planted in 1901. It offers a heavenly bouquet of white currants, white flowers, honeysuckle, and toasted bread that opens up beautifully with time in the glass. Rich, full-bodied, powerful and concentrated, it stays perfectly balanced on the palate and has that rare sense of richness paired with freshness that's the hallmark of truly great wines.

More Info

Rhone
1
95 (JD)

In Bond

£399.00

Jeb Dunnuck (95)

While the old-vine Roussanne cuvée from this estate gets all the attention from collectors, don't make the mistake of discounting their classic Châteauneuf du Pape Blanc. The 2019 reveals a lighter gold hue as well as a beautiful and classic bouquet of honeyed citrus, quince, white flowers, bee's wax, and a touch of flinty minerality. Playing in the medium to full-bodied end of the spectrum, it has flawless balance, nicely integrated acidity, and a great, minerally finish. You can enjoy bottles today with a decant or cellar for two to three decades, if you're so inclined.

More Info

Rhone
1
-

In Bond

£454.99

Rhone
2
94-95 (JS)

In Bond

£428.00

James Suckling (94-95)

Wonderful nose of orange blossom, melon and ripe stone fruit, then very creamy and silky on the concentrated and refined palate. Very delicious for a dry white of this stature, tasted from the barrel! 100% roussanne from 50 to 60-year-old vines. From organically grown grapes.

More Info

Rhone
-
93-95 (VN)

Expected Price Range

£360 - £432

Vinous (93-95)

The 2022 Châteauneuf-du-Pape Blanc has the potential to outperform the preceding four vintages. This 2022 white stuns with hauntingly fragrant aromas of spring blossom, lime and lemon flesh, pear, white peach, quince and a tropical splash of melon. Coming in at 14% alcohol, it carries a terrific freshness, delivering juicy ripe fruits along with outstanding flavor definition. The sapid finish continues for well over a minute.

More Info

Rhone
1
94 (VN)

In Bond

£229.00

Vinous (94)

100% roussanne; 50% aged in one-year-old barriques, the rest in cuve. Distinctly green cast to the color. Reticent but spicy aromas of lemon, honey, white flowers, minerals and mint. Lovely subtlety and clarity of flavor; less unctuous and more racy today than the above. Very intensely flavored. Finishes very fine and firm, with no sensation of heat. Unevolved but already quite stylish. This will be superb.

More Info

Rhone
2
89 (VN)

In Bond

£752.00

Vinous (89)

(100% roussanne) Pale gold. New World aromas of apricot, toffee and smoky oak. Very rich but lively on the palate, with superripe flavors of apricot, toffee, butter, truffle and game; showed a stronger pineapple note with aeration. Rather powerful, long finish throws off spice notes of mace, clove and ginger.

More Info

Rhone
1
98 (WA)

In Bond

£1,036.00

Wine Advocate (98)

The limited cuvee of 100% old vine Roussanne (50% vinified in barrel and 50% in tank), the 2006 Chateauneuf du Pape blanc Vieilles Vignes is an extraordinary wine. Since the debut vintage in 1986, I have been unable to figure out how to predict this cuvee's aging potential, but I tend to agree with most sommeliers who feel this wine needs to be drunk in its first 4-6 years of life, then not touched again until age 12-15. It is so amazing, I usually drink it as quickly as I can get my hands on a few bottles. The sensational 2006 possesses a wonderful honeysuckle note interwoven with marmalade, tropical fruit, peaches, and buttery pastry characteristics, and zesty acidity despite a thick, full-bodied, rich texture. It is difficult to find a better white Chateauneuf du Pape than Beaucastel. Much like their reds, their whites are made in a style that is atypical for the appellation. It is put through full malolactic, and one-third is barrel fermented, then blended with the two-thirds that is aged in tank. Extraordinarily rich and honeyed, it is ideal for drinking with intensely flavored culinary dishes.

More Info