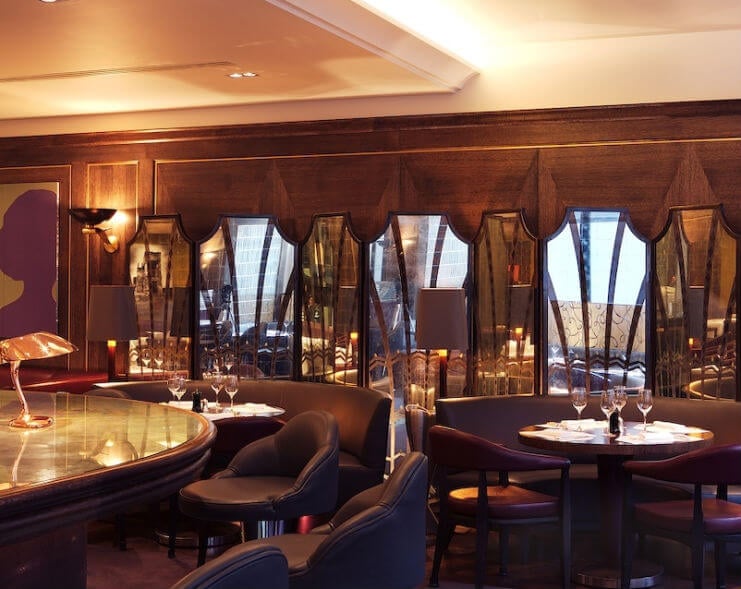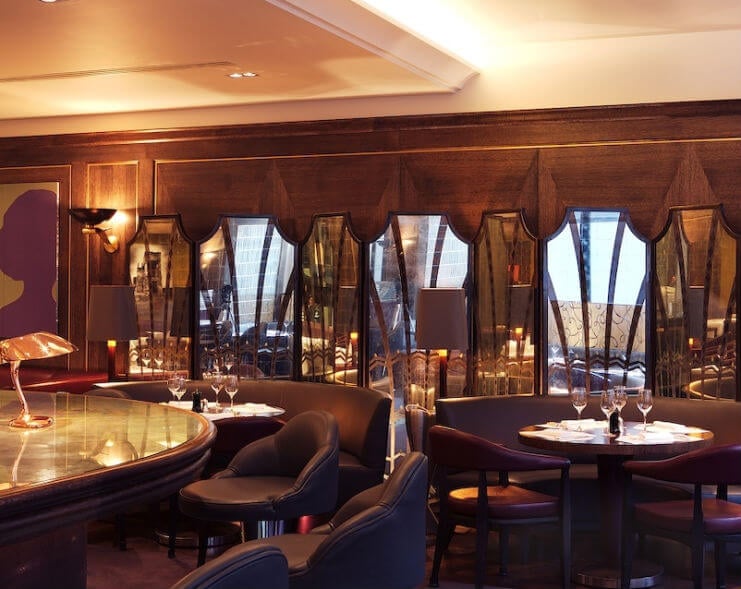 Being someone's second choice is never ideal. When my parents asked me to lunch at Scott's because their friend had cancelled on them, I didn't hesitate to book the afternoon off work. The prospect of a boozy lunch of oysters and white wine was something that I simply couldn't turn down.
Being in my mid twenties Scott's was not on my radar yet. I asked my colleagues casually if they had heard of Scott's in Mayfair and they all exploded with excitement saying that it had been on their to-do list for years. Although I attended with only a day's notice, I have heard that you usually have to book a few weeks in advance.
_
"The display of fish was unlike anything I'd ever seen before. Oysters, lobsters, crabs, mussels..."
_
I always enjoy walking along the mews of Mayfair, they present a vision of what I imagine yesterday's London to resemble many years ago. I arrived and quickly found my parents having cocktails at the bar. I ordered a gin and tonic and was delighted to be offered a number of different gins to choose from; personally I had to spring for the Sipsmith's. The display of fish was unlike anything I'd ever seen before. Oysters, lobsters, crabs, mussels – you name it, it was there.
We quickly found the way to our table where the wine and food menu was presented. After umming and ahhing over who was going to choose the wine to accompany our seafood, I ventured out and went for a cheeky bottle of Chablis from Jean-Claude Bessin. It was fabulous, exactly what a Chablis should be. Crisp, racy, fruity with enough depth and minerality to keep you on your toes. With names such as Leflaive, Dagueneau, and Beaucastel on the menu, you can tell that whichever artist put the wine menu together; they clearly know what they're about.
I naturally went for the oysters to start and a whole lobster for the main. Both were excellent, as where my parent's choices of grilled bream and fish curry which had me looking over with jealousy. The sides were all excellent, especially the chips. I've always thought that the perfect chip is actually one of the hardest things to master. I'm sure my colleague Abby would agree with me as she once spent three months trying to perfect the art in her own kitchen. She was unfortunately unsuccessful.
I've been lucky enough to eat at a few upmarket restaurants in my life and I have to say that Scott's was one of the best. The service, environment and experience felt formal, classic yet casual. The waiters work effortlessly around you, not disturbing the meal or conversation.
Being someone's second choice is generally something that I don't like to be. I would happily be it again though if it meant going back to Scott's. I thoroughly enjoy my lunch and couldn't recommend it highly enough! It's a definite stop for any wine and seafood lover.
http://www.scotts-restaurant.com/