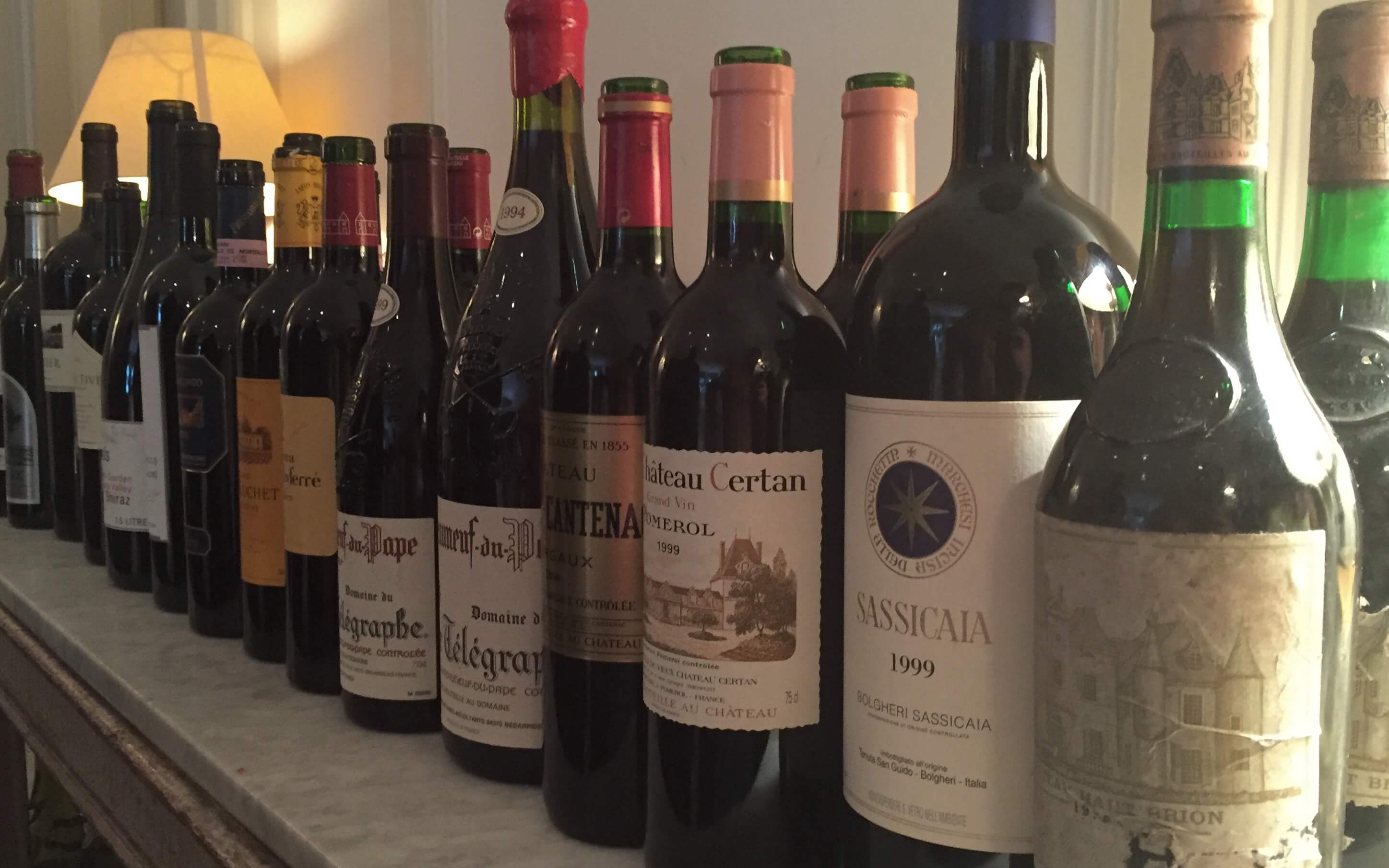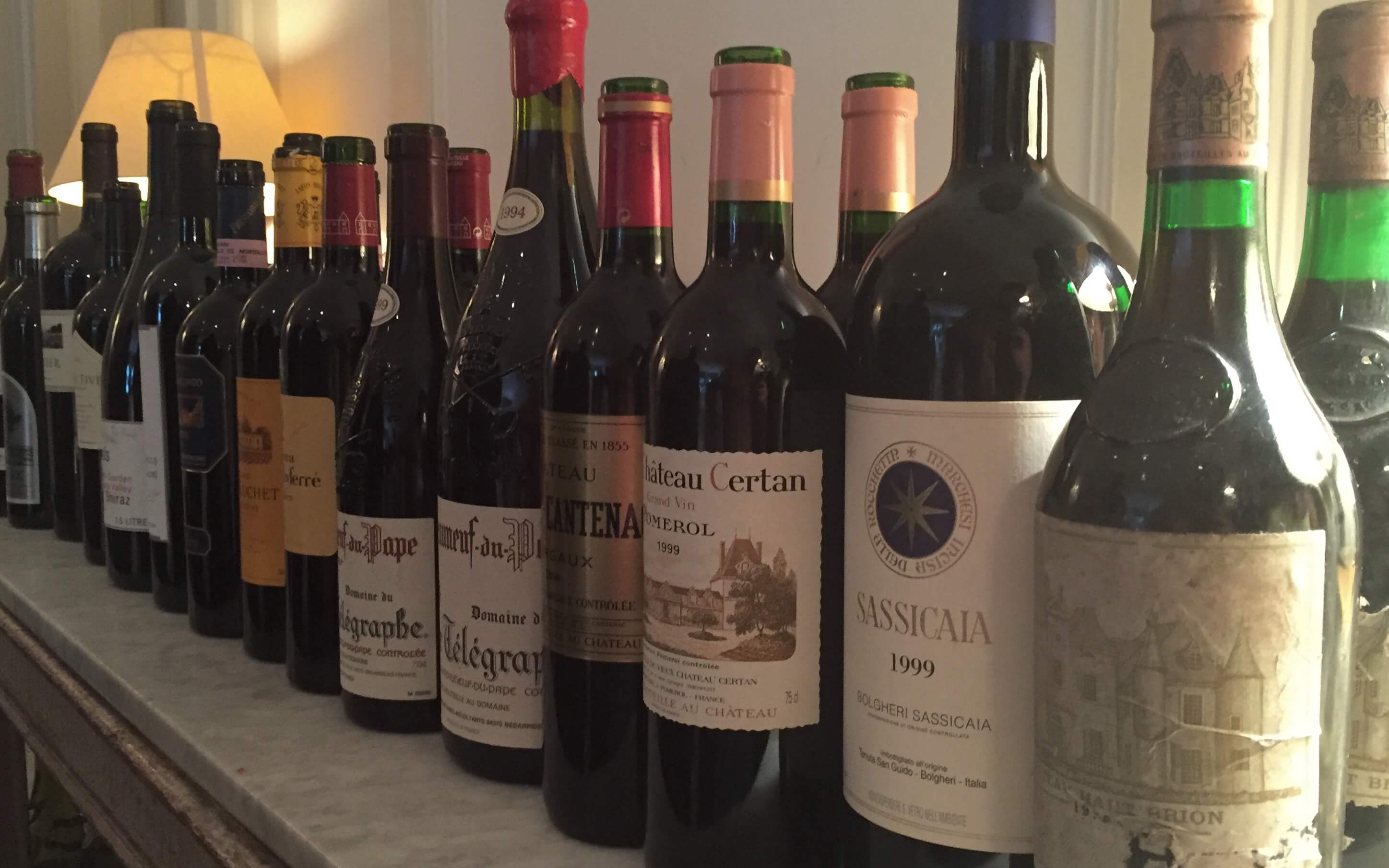 One of the great traditions at Cru is our long running series of BYO dinners; a chance for a group of wine-lovers to come together and enjoy a phenomenal meal accompanied by some very fine wines. Of course that is how the affair is advertised; but everyone likes a chance to show off, especially when your wine and therefore your taste by proxy is on trial (woe to guests taking home the ceremonial Lemon of the Evening representing the worst bottle on the table). It may sound intimidating and for the moment when your wine is under scrutiny it certainly can be!
The most recent instalment of this tradition was this Monday evening at the legendary Soho venue, Quo Vadis. An institution of the area for decades, it is one of the first choices for a proper dinner out in the neighbourhood. We have made use of Quo Vadis many times before and will surely continue to do so in the future.
_
"It may sound intimidating and for the moment when your wine is under scrutiny it certainly can be!"
_
This week's BYO dinner was a highly competitive affair, with the standard of wine being very high, indeed. After milling about with a few glasses from magnums of Whispering Angel Rose, we got started off with a Matrot Meursault 1er Cru les Perrieres 2001 followed by a magnum of Trimbach Cuvee Fredrich Emile Riesling 2005 which was absolutely phenomenal, showing more sweetness and apricot fruit than expected.
Only two whites present could have been our downfall, but as we got started with a Grand Cru red Burgundy in the form of a magnum of Chamdon de Briailles 2004 Corton les Marechaudes we knew there was little to fear. Following on with a pair of 1999s in the form of Silver Oak Cabernet Sauvignon and a fantastic Clos Mogador Priorat we found the latter vastly superior to the Napa. Onto a pair of Brunelli, starting with a 2004 Valdicava Reserve as well as a Giaconda Reserve 7 years its senior, we found plenty of style and classicism. Back to Napa Valley with Bordeaux blends Viader 2001 from Magnum and 2004 Cain Five we got a better California Experience than we had from the Silver Oak.
A magnum of Two Hands Bella's Garden Shiraz 2003 may have been served at the wrong time; coming as something of a shock to the system with its massive fruit and glycerin. A very good wine but perhaps best enjoyed in similar company. Moving on into the Rhône Valley we enjoyed a mini-vertical of Vieux Telegraphe Chateauneuf-du-Pape with the 1994 and 1999. Both were superb and both had votes for wine of the night.
The final stretch of the evening was a line-up of Bordeaux which showed very well indeed. Vieux Chateau Certan 1999, Lafon Rochet 2003, Leoville Poyferre 2004 and Brane Cantenac 2000 all impressed greatly and paired very well with the braised beef main course. Bringing up the end of the evening was a Magnum of Sassicaia 1999 and a surprisingly on form Haut-Brion 1978.
All in all a very successful dinner with the Lemon of the evening awarded to the Silver Oak Cabernet and wine of the night honours going to the 1994 Vieux Telegraphe. Clos Mogador deserves honourable mention coming in second in the voting and winning the shootout between the 1999s present.
If you would like to register your interest for future BYO dinners feel free to contact us here.