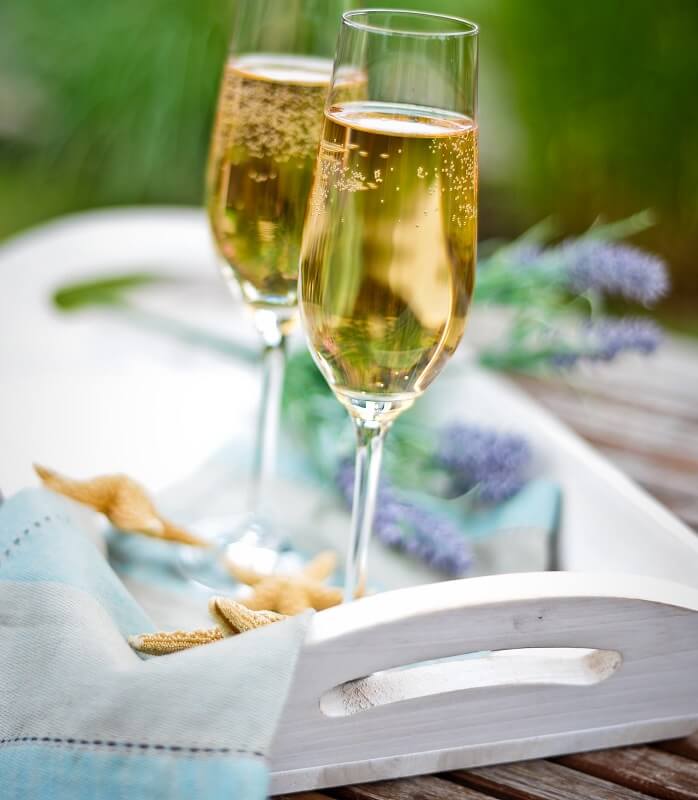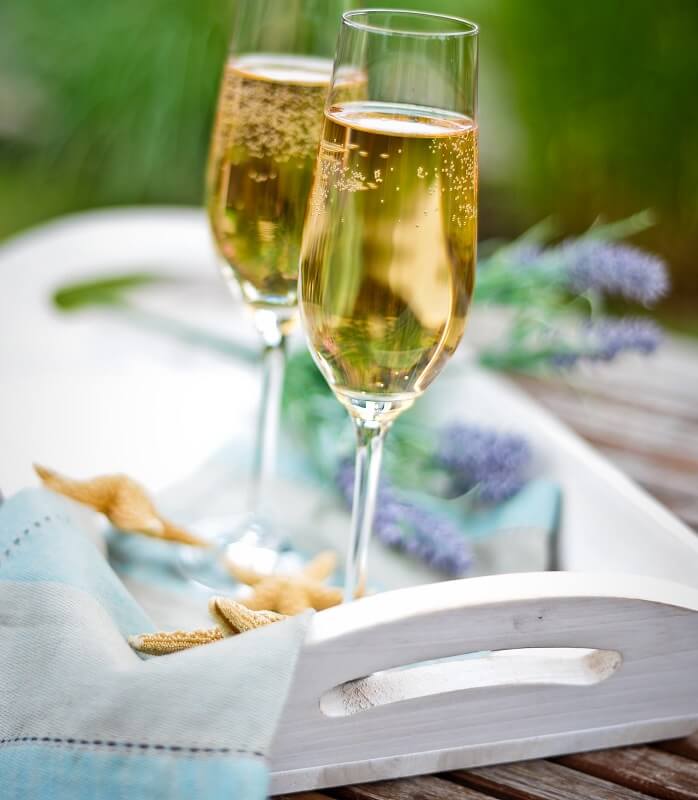 We are now entering that time that we look forward to all winter… leaving work when it is still light out, long, lazy evenings sitting outside with friends, eating asparagus, strawberries and steaks on the barbie. It's summer, and we are just so glad it's back. Just as what's on the menu changes at this time of year, so too should the wine in your glass. Fresh, vibrant, wines that show off the charms of warm-weather cuisine. Here is what we are especially enjoying at the moment…
English fizz has well and truly arrived. No longer can the French lay claim to being best in show, in fact many Champagne producers are starting to buy land here to plant vines! This is one of the loveliest examples around, using Burgundy clones to produce base wines of excellent concentration and complexity. Don't buy it because it's a value option to Champagne, buy it because it's delicious, and feels a bit patriotic to drink at a picnic.
While the delicate pink Provence roses taste great well-chilled on a hot day, when food is involved, you need something more. Tavel, being close to Chateauneuf du Pape, offers wine with more structure and stuffing. Rather than just being a cold drink, it is a proper glass of wine, with body and texture and some Southern French herbiness. Whether it be a BBQ or a picnic or a pasta dish, this can go with anything the table can throw at it.
Sauvignon Blanc is a summer classic. Its zippy acidity and grassy flavours cry out to be drunk when the sun is out. There is a definite divide between the New World and the Old World camps – tropical and opulent vs linear and mineral. There is no need to choose – this Pouilly Fume has that old-world structure and restraint, with plenty of rich fruit filling out the middle. It is possibly the most more-ish and well-priced Sauvignon Blanc we have seen in the last few years and is bound to be a staple this summer.
Incisa has been one of our favourite finds of the year – made by the same family as Sassicaia, the wines have pedigree and class, but remain relatively unknown and inexpensive. This Barbera is fresh and polished and fragrant, would be delicious served slightly below room temperature and that Italian acidity is a dream for food. The other wine from the estate, the Colpo d'Ala, has 50% Merlot and the blend and uses more wood ageing, so would be perfect for gutsier BBQ food. If you have not yet given these wines a try, please do, they are extremely well-made and make a classy addition to the table.
Though Priorat is known for big, oaky reds, this is the exception. Lovely freshness, pretty fruit, refreshingly low alcohol… it is succulent and incredibly drinkable, and even when it's hot out, sometimes only a glass of red will do. This has been a very popular choice with Cru staff, who always seem to have a bottle of it open in the kitchen! Surprisingly elegant and offers great value.