Littorai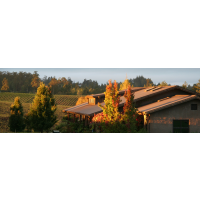 About Littorai
The husband and wife team of Ted and Heidi Lemon, behind Sonoma County based winery Littorai, are a truly unique pairing. Their low-intervention, cool-climate Pinot wines have become some of the most sought-after in all of California.
&nbsp
Ted started his career in Burgundy, working at some of the region's top estates. When he was made winemaker and vineyard manager of Domaine Guy Roulot in Meursault, he was first American ever to hold such a position in Burgundy. Heidi has also worked for some of the world's top producers on the other-side of the Atlantic, namely California's Robert Long Vineyards and Stag's Leap Wine Cellars. Their experiences create a perfect blend of New and Old World winemaking.
&nbsp
Establishing their family-run winery in 1993, their mission with Littorai was to find the best spot to grow Pinot Noir and Chardonnay with minimal intervention winemaking along the coastal zones of the US. They searched the West Coast before finally finding their top spot in the 'true' north of California - the coastal mountains of Sonoma and Mendocino counties.
Prices:
Year
Wine
Region
Format
Qty
Score
Price
Wishlist

Littorai Hirsch Vineyard Pinot Noir 2019 (6x75cl)

Inc. VAT: £766.07

2019
California
6x75cl
1
96 (VN)

Read Review/Description

Inc. VAT: £766.07

Littorai One Acre Pinot Noir 2018 (6x75cl)

Inc. VAT: £830.87

2018
California
6x75cl
4
96 (JS)

Read Review/Description

Inc. VAT: £830.87

Littorai One Acre Pinot Noir 2019 (6x75cl)

Inc. VAT: £670.07

2019
California
6x75cl
3
97 (JS)

Read Review/Description

Inc. VAT: £670.07
Year
Wine
Region
Format
Qty
Score
Price
Wishlist

Littorai Hirsch Vineyard Pinot Noir 2019 (6x75cl)

In Bond: £625.00

2019
California
6x75cl
1
96 (VN)

Read Review/Description

In Bond: £625.00

Littorai One Acre Pinot Noir 2018 (6x75cl)

In Bond: £679.00

2018
California
6x75cl
4
96 (JS)

Read Review/Description

In Bond: £679.00

Littorai One Acre Pinot Noir 2019 (6x75cl)

In Bond: £545.00

2019
California
6x75cl
3
97 (JS)

Read Review/Description

In Bond: £545.00