Marchesi Antinori
Antinori is synonymous with a rich history, tradition, and top-quality Italian wine. For over six centuries, the Antinori family has been producing exceptional wines that reflect their passion, innovation, and commitment to quality. Discover why Antinori has become one of the most celebrated names in the fine wine world.
An Illustrious Legacy: The Antinori Family
First established in 1385, the Antinori family has been continuously involved in the art of winemaking for 26 generations. Proud of their Tuscan heritage, the family has consistently worked to preserve and enhance the natural beauty and terroir of their estate vineyards. Today, Antinori is a leading name in Italian wine production, combining their 600-year heritage with a relentless pursuit of innovation and excellence.
Iconic Wines: The Antinori Portfolio
The Antinori portfolio of wines is expansive, featuring a diverse array of exceptional offerings from iconic estates such as Tignanello, Solaia, and Guado al Tasso. Among their most revered wines are the 'Super Tuscans,' a category created by Antinori in the 1970s with the introduction of Tignanello - a revolutionary wine that changed the landscape of Italian winemaking. Other standout wines include the vibrant, fruit-forward La Braccesca Vino Nobile di Montepulciano and the elegant Badia a Passignano Chianti Classico Gran Selezione.
Innovation and Sustainability: Antinori's Commitment
While honouring centuries-old traditions, Antinori actively embraces new techniques and technologies to remain at the forefront of modern winemaking. Committed to respecting the environment, they pursue sustainable practices throughout their vineyards and wineries. Their state-of-the-art winery in Chianti Classico epitomises this ethos, seamlessly blending innovation, sustainability, and respect for the land to produce the finest wines possible.
From their long-standing legacy to their pursuit of excellence, Antinori remains a leader in the fine wine world. Experience the prestige and elegance of Antinori wines for yourself, and discover the true essence of Italian winemaking.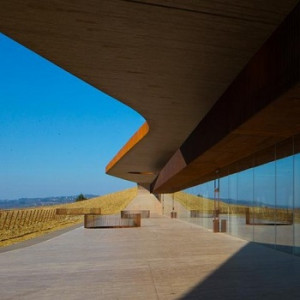 Prices:
Product Name
Region
Qty
Score
Price
Tuscany
4
88 (VN)

Inc. VAT

£338.87

Vinous (88)

I find it hard to get excited about the 2013 Syrah Bramasole. The dark, pruney, chocolatey flavors and overripe character aren't especially interesting.

More Info

Tuscany
1
93 (VN)

Inc. VAT

£250.07

Vinous (93)

Rich dark fruits, spiced cookie, smoky plums and black cherries define the 2018 Syrah Bramasole. This is cool-toned, pliant and pleasantly sweet, with a fresh display of inner violets, minerals and bright acids that keep the mouth watering. Nuanced tannins and sweet spice linger as this high-energy Cortona Syrah tapers off with blue and purple-toned florals. The 2018 Bramasole is stunning and so easy to like.

More Info

Tuscany
1
94 (VN)

Inc. VAT

£272.87

Vinous (94)

Crushed ashen stone, peppery black fruits, camphor and lifting mineral tones waft up from the 2019 Syrah Bramasole. This is soft and deeply textural, guided by brisk acids and salty minerals which mix with its masses of ripe dark fruits to create a harmonious expression. Aggressive tannins saturate toward the close. There's so much potential here and with incredible length. A "wow" wine for sure; one that will provide a long and steady evolution in the cellar.

More Info

Tuscany
3
-

Inc. VAT

£240.55
Tuscany
8
-

Inc. VAT

£211.67
Tuscany
4
-

Inc. VAT

£413.27
Tuscany
15
-

Inc. VAT

£354.47
Tuscany
17
91 (VN)

Inc. VAT

£331.67

Vinous (91)

The 2018 Vino Nobile di Montepulciano wafts up with a rich display of sweet cherries, blueberries tinged with violet, lavender and a hint of vanilla bean. This is so soft and pliant with elegant waves of ripe red and hints of blue fruits, as fine tannins slowly saturate. Hard red candies and licorice last incredibly long. The 2018 tapers off lightly structured and tinged with sweet purple florals. Simply lovely.

More Info

Tuscany
20
-

Inc. VAT

£272.87
Tuscany
1
97 (WA)

Inc. VAT

£1,864.07

Wine Advocate (97)

I was blown away by the 2011 Matarocchio (100% Cabernet Franc). From 15-year-old vines planted some 60 meters above sea level on the Tuscan coast, this wine is absolutely stunning, delicious and simply unforgettable. Only produced in 2007, 2009 and 2011, this third edition shows towering aromas of sensuous dark fruit, leather and tobacco. If Cabernet Franc is the darling grape of this appellation, Matarocchio is a reason why. The mouthfeel is penetrating and powerful, but seamless and silky smooth at the same time. The tannin management is excellent. This is one to keep in the cellar.

More Info

Tuscany
1
99 (WA)

Inc. VAT

£1,996.07

Wine Advocate (99)

The 2013 Matarocchio is perhaps the most stunning wine I have yet tasted from the prolific portfolio of Italy's most important producer: Marchesi Antinori. This pure expression of Cabernet Franc comes from the family's Bolgheri estate Tenuta Guado al Tasso. I tasted the wine after it had been in bottle for 18 months. It is set to be released in September and less than 4,000 bottles were produced. Matarocchio was not made in 2014. Cabernet Franc is quickly becoming a headline grape along the Tuscan Coast, and this beautiful creation builds a rock-solid case for that claim. The bouquet is deep and penetrating with delicious and succulent aromatic layers that peel back in slow succession. Blackberry and dark currant is followed by tar, licorice, leather and delicate mineral tones that resemble polished river stone. There is spice, pepper and sweet clove. The best part, however, is the elegance and veritable lightness shown in the mouth. The wine is indeed structured and richly concentrated, but it feels so much lighter on its feet compared to the bulkier 2011 vintage that I tasted alongside for comparison. The wine's drinking window will remain wide open for many more years.

More Info

Tuscany
1
94 (VN)

Inc. VAT

£376.06

Vinous (94)

The 2013 Chianti Classico Gran Selezione Badia a Passignano is remarkable wine in many ways. For starters, the 2013 is the first vintage of the Badia a Passignano done entirely in cask and in a more refined style than was the norm in the past, when this wine was rather bombastic. Outrageously beautiful, vivid and voluptuous, the wine is dark and enveloping, with tons of character and remarkable finesse. To be sure, this site will always produce ample, broad wines, but the 2013 is also incredibly elegant.

More Info

Tuscany
1
94 (VN)

Inc. VAT

£382.07

Vinous (94)

The 2015 Chianti Classico Gran Selezione Badia a Passignano is a terrific example of how responsive Sangiovese can be to site. Here, the flavors are darker and richer, while at the same time the wine possesses a level of textural resonance and breadth that distinguishes it from the more linear wines Antinori makes at the Tignanello vineyard. Black cherry, plum, lavender, spice and menthol fill out the wine's frame effortlessly. This is another stellar wine from Antinori.

More Info

Tuscany
250
96 (JS)

Inc. VAT

£286.07

James Suckling (96)

This is a wonderful pure sangiovese with wet earth, mushrooms, pine and cedar with black cherries. Full body. Dense and layered with ripe tannins, yet there's vivid and energetic acidity. It drives to the end and pulls you in. Top stuff. Drink or hold.

More Info

Tuscany
1
93 (VN)

Inc. VAT

£264.47

Vinous (93)

The 2017 Chianti Classico Gran Selezione Badia a Passignano is dark and sumptuous, with its soft contours very much in evidence. In 2017, the Badia a Passignano is not quite as potent as it can be, but in exchange it will drink well pretty much right out of the gate. Time in the glass brings out red tonalities of fruit and sweet floral notes, along with hints of cedar, spice and red cherry that linger.

More Info

Tuscany
2
95 (JS)

Inc. VAT

£256.06

James Suckling (95)

This is a really beautiful red with cherry, blackberry, violet and chocolate character. Full and layered, yet it remains linear and bright, with an energetic finish. So drinkable now, but better in 2024.

More Info

Tuscany
4
92 (VN)

Inc. VAT

£129.88

Vinous (92)

The 2019 Chianti Classico Gran Selezione Badia a Passignano is packed with inky dark fruit, chocolate, spice, leather and incense. Opulent and flamboyant to the core, the 2019 speaks in a loud, brash voice. There's a ton of richness, but less in the way of finesse. After many years of tasting this wine, I have to conclude the Badia is never going to be a particularly refined Chianti Classico. It's just not in its DNA.

More Info

Tuscany
14
92 (VN)

Inc. VAT

£448.07

Vinous (92)

The 2019 Chianti Classico Gran Selezione Badia a Passignano is packed with inky dark fruit, chocolate, spice, leather and incense. Opulent and flamboyant to the core, the 2019 speaks in a loud, brash voice. There's a ton of richness, but less in the way of finesse. After many years of tasting this wine, I have to conclude the Badia is never going to be a particularly refined Chianti Classico. It's just not in its DNA.

More Info

Umbria
1
89 (VN)

Inc. VAT

£313.67

Vinous (89)

The 2019 Bramìto della Sala lifts from the glass with a strikingly fresh and perfumed bouquet, showing smoky stone dust and young peach with hints of lime and yellow flowers. Soft textures wash across the palate, soothing yet also leaving a sizzle of brisk acids and minerals and creating a juicy and tactile expression. The finish is medium in length yet vibrant, resonating on notes of lemony citrus and tart apple. This is a beautiful and mouthwatering Umbrian Chardonnay.

More Info

Umbria
1
90 (VN)

Inc. VAT

£254.87

Vinous (90)

Dried apricots and peaches emerge from an air of white smoke and incense as the 2020 Bramìto della Sala opens up in the glass. It's soft and appealing through its stimulating mix of mineral-tinged orchard fruits and complementary nuances of sour citrus. Hints of grapefruit and green botanicals linger throughout the long, spicy. mouthwatering finale. The 2019 represents excellent value in the category of entry-level Italian Chardonnay.

More Info

Umbria
17
89 (VN)

Inc. VAT

£301.67

Vinous (89)

The 2021 Bramìto della Sala is an Umbrian Chardonnay that reaches up from the glass with a sweetly seductive mix of crushed yellow apples, honeyed florals and lime zest. It's soft-textured with vividly ripe orchard fruits and nuances of chamomile within. The Bramìto tapers off with a citrusy tension balanced by pleasant hints of tropical melon and confectionery spice. It's totally charming and beautifully balanced.

More Info

Tuscany
2
87 (VN)

Inc. VAT

£427.75

Vinous (87)

Solid fresh ruby. Sweet and spicy on the complex nose, with plum and cherry complemented by a note of chocolate. Good size and flavor on the palate; textured and persistent. But displays a slight dryness of tannins on the finish. A wine that could use some additional fleshiness and roundness. The first Antinori Brunello di Montalcino and, under the circumstances, a good one: the property was purchased in July of 1995, a date that obviously made it impossible to intervene in any meaningful way in the vineyard. Tastings of upcoming vintages strongly suggest that future vintages will be better.

More Info

Tuscany
3
-

Inc. VAT

£287.35
Tuscany
1
97 (WS)

Inc. VAT

£255.88

Wine Spectator (97)

Very rich and plummy, with lots of mineral and floral undertones. Full, fresh and very powerful, with big, yet silky tannins and a long aftertaste of cherry and spices. Very, very long. Still needs time.--1997 Italian blind retrospective. Best after 2009.

More Info

Tuscany
1
97 (WS)

Inc. VAT

£642.00

Wine Spectator (97)

Very rich and plummy, with lots of mineral and floral undertones. Full, fresh and very powerful, with big, yet silky tannins and a long aftertaste of cherry and spices. Very, very long. Still needs time.--1997 Italian blind retrospective. Best after 2009.

More Info

Tuscany
2
91+ (VN)

Inc. VAT

£400.15

Vinous (91+)

Saturated full ruby. Brooding, primary aromas of berries, black cherry and licorice. Dense, lush and seamless, with nicely integrated acidity giving shape to the youthfully medicinal dark berry, black cherry and mint flavors. Rather backward today and not yet showing its complexity, but likely to reward eight or ten years of cellaring. Finishes firmly tannic, supple and long.

More Info

Tuscany
1
92 (VN)

Inc. VAT

£436.07

Vinous (92)

Bright red. Delicate nuances of quince and poached pear complement perfumed violet and lily of the valley aromas on the enticingly pure, almost aromatic nose. Then delicate flavors of almond kernel, raspberry and minerals on the tangy, piquant, lusciously fresh palate. More raspberry notes repeat on the nicely perfumed, lingering finish. An outstanding Brunello, in fact one of the better ones from Antinori in years; I especially like it because it just goes with the flow of the year rather than trying too hard to extract what could not be obtained from this weather-challenged vintage. Lovely stuff; well done.

More Info

Tuscany
7
94 (VN)

Inc. VAT

£296.32

Vinous (94)

The nose shows an alluring display of hauntingly dark florals giving way to crushed black cherry, plums, and tobacco, with hints of spiced citrus and undergrowth adding further depths. On the palate, silky textures flood the senses with ripe red and black fruits, carried by vibrant acids, as sweet spices and minerals slowly saturate, and fine tannin begins to mount toward the finale. The finish is long and structured, resonating on zesty wild berry fruits, spice, and minerals; yet its tannic heft keeps it all in check. The 2015 Pian delle Vigne is one of the few wines of the vintage that requires some time in the cellar, and with this balance of primary fruits, acids, and structure, it should emerge as something to behold.

More Info

Tuscany
8
94 (VN)

Inc. VAT

£569.27

Vinous (94)

The nose shows an alluring display of hauntingly dark florals giving way to crushed black cherry, plums, and tobacco, with hints of spiced citrus and undergrowth adding further depths. On the palate, silky textures flood the senses with ripe red and black fruits, carried by vibrant acids, as sweet spices and minerals slowly saturate, and fine tannin begins to mount toward the finale. The finish is long and structured, resonating on zesty wild berry fruits, spice, and minerals; yet its tannic heft keeps it all in check. The 2015 Pian delle Vigne is one of the few wines of the vintage that requires some time in the cellar, and with this balance of primary fruits, acids, and structure, it should emerge as something to behold.

More Info

Tuscany
5
93 (VN)

Inc. VAT

£198.28

Vinous (93)

The 2016 Pian delle Vigne Brunello di Montalcino from Antinori is dark and rich, displaying notes of brown spice, mocha and tobacco, before giving way to musky black cherries and sage. Its cooling, creamy textures usher in a dense wave of ripe red and hints of black fruit, with salty minerals and fine-grained tannins providing grip. Licorice and violets resonate, along with inner earth tones throughout the long and structured finish. The Pian delle Vigne will require many years of cellaring to show its best, but it is well worth the wait.

More Info
Product Name
Region
Qty
Score
Price
Tuscany
4
88 (VN)

In Bond

£269.00

Vinous (88)

I find it hard to get excited about the 2013 Syrah Bramasole. The dark, pruney, chocolatey flavors and overripe character aren't especially interesting.

More Info

Tuscany
1
93 (VN)

In Bond

£195.00

Vinous (93)

Rich dark fruits, spiced cookie, smoky plums and black cherries define the 2018 Syrah Bramasole. This is cool-toned, pliant and pleasantly sweet, with a fresh display of inner violets, minerals and bright acids that keep the mouth watering. Nuanced tannins and sweet spice linger as this high-energy Cortona Syrah tapers off with blue and purple-toned florals. The 2018 Bramasole is stunning and so easy to like.

More Info

Tuscany
1
94 (VN)

In Bond

£214.00

Vinous (94)

Crushed ashen stone, peppery black fruits, camphor and lifting mineral tones waft up from the 2019 Syrah Bramasole. This is soft and deeply textural, guided by brisk acids and salty minerals which mix with its masses of ripe dark fruits to create a harmonious expression. Aggressive tannins saturate toward the close. There's so much potential here and with incredible length. A "wow" wine for sure; one that will provide a long and steady evolution in the cellar.

More Info

Tuscany
3
-

In Bond

£196.00
Tuscany
8
-

In Bond

£163.00
Tuscany
4
-

In Bond

£331.00
Tuscany
15
-

In Bond

£282.00
Tuscany
17
91 (VN)

In Bond

£263.00

Vinous (91)

The 2018 Vino Nobile di Montepulciano wafts up with a rich display of sweet cherries, blueberries tinged with violet, lavender and a hint of vanilla bean. This is so soft and pliant with elegant waves of ripe red and hints of blue fruits, as fine tannins slowly saturate. Hard red candies and licorice last incredibly long. The 2018 tapers off lightly structured and tinged with sweet purple florals. Simply lovely.

More Info

Tuscany
20
-

In Bond

£214.00
Tuscany
1
97 (WA)

In Bond

£1,540.00

Wine Advocate (97)

I was blown away by the 2011 Matarocchio (100% Cabernet Franc). From 15-year-old vines planted some 60 meters above sea level on the Tuscan coast, this wine is absolutely stunning, delicious and simply unforgettable. Only produced in 2007, 2009 and 2011, this third edition shows towering aromas of sensuous dark fruit, leather and tobacco. If Cabernet Franc is the darling grape of this appellation, Matarocchio is a reason why. The mouthfeel is penetrating and powerful, but seamless and silky smooth at the same time. The tannin management is excellent. This is one to keep in the cellar.

More Info

Tuscany
1
99 (WA)

In Bond

£1,650.00

Wine Advocate (99)

The 2013 Matarocchio is perhaps the most stunning wine I have yet tasted from the prolific portfolio of Italy's most important producer: Marchesi Antinori. This pure expression of Cabernet Franc comes from the family's Bolgheri estate Tenuta Guado al Tasso. I tasted the wine after it had been in bottle for 18 months. It is set to be released in September and less than 4,000 bottles were produced. Matarocchio was not made in 2014. Cabernet Franc is quickly becoming a headline grape along the Tuscan Coast, and this beautiful creation builds a rock-solid case for that claim. The bouquet is deep and penetrating with delicious and succulent aromatic layers that peel back in slow succession. Blackberry and dark currant is followed by tar, licorice, leather and delicate mineral tones that resemble polished river stone. There is spice, pepper and sweet clove. The best part, however, is the elegance and veritable lightness shown in the mouth. The wine is indeed structured and richly concentrated, but it feels so much lighter on its feet compared to the bulkier 2011 vintage that I tasted alongside for comparison. The wine's drinking window will remain wide open for many more years.

More Info

Tuscany
1
94 (VN)

In Bond

£299.99

Vinous (94)

The 2013 Chianti Classico Gran Selezione Badia a Passignano is remarkable wine in many ways. For starters, the 2013 is the first vintage of the Badia a Passignano done entirely in cask and in a more refined style than was the norm in the past, when this wine was rather bombastic. Outrageously beautiful, vivid and voluptuous, the wine is dark and enveloping, with tons of character and remarkable finesse. To be sure, this site will always produce ample, broad wines, but the 2013 is also incredibly elegant.

More Info

Tuscany
1
94 (VN)

In Bond

£305.00

Vinous (94)

The 2015 Chianti Classico Gran Selezione Badia a Passignano is a terrific example of how responsive Sangiovese can be to site. Here, the flavors are darker and richer, while at the same time the wine possesses a level of textural resonance and breadth that distinguishes it from the more linear wines Antinori makes at the Tignanello vineyard. Black cherry, plum, lavender, spice and menthol fill out the wine's frame effortlessly. This is another stellar wine from Antinori.

More Info

Tuscany
250
96 (JS)

In Bond

£225.00

James Suckling (96)

This is a wonderful pure sangiovese with wet earth, mushrooms, pine and cedar with black cherries. Full body. Dense and layered with ripe tannins, yet there's vivid and energetic acidity. It drives to the end and pulls you in. Top stuff. Drink or hold.

More Info

Tuscany
1
93 (VN)

In Bond

£207.00

Vinous (93)

The 2017 Chianti Classico Gran Selezione Badia a Passignano is dark and sumptuous, with its soft contours very much in evidence. In 2017, the Badia a Passignano is not quite as potent as it can be, but in exchange it will drink well pretty much right out of the gate. Time in the glass brings out red tonalities of fruit and sweet floral notes, along with hints of cedar, spice and red cherry that linger.

More Info

Tuscany
2
95 (JS)

In Bond

£199.99

James Suckling (95)

This is a really beautiful red with cherry, blackberry, violet and chocolate character. Full and layered, yet it remains linear and bright, with an energetic finish. So drinkable now, but better in 2024.

More Info

Tuscany
4
92 (VN)

In Bond

£106.00

Vinous (92)

The 2019 Chianti Classico Gran Selezione Badia a Passignano is packed with inky dark fruit, chocolate, spice, leather and incense. Opulent and flamboyant to the core, the 2019 speaks in a loud, brash voice. There's a ton of richness, but less in the way of finesse. After many years of tasting this wine, I have to conclude the Badia is never going to be a particularly refined Chianti Classico. It's just not in its DNA.

More Info

Tuscany
14
92 (VN)

In Bond

£360.00

Vinous (92)

The 2019 Chianti Classico Gran Selezione Badia a Passignano is packed with inky dark fruit, chocolate, spice, leather and incense. Opulent and flamboyant to the core, the 2019 speaks in a loud, brash voice. There's a ton of richness, but less in the way of finesse. After many years of tasting this wine, I have to conclude the Badia is never going to be a particularly refined Chianti Classico. It's just not in its DNA.

More Info

Umbria
1
89 (VN)

In Bond

£248.00

Vinous (89)

The 2019 Bramìto della Sala lifts from the glass with a strikingly fresh and perfumed bouquet, showing smoky stone dust and young peach with hints of lime and yellow flowers. Soft textures wash across the palate, soothing yet also leaving a sizzle of brisk acids and minerals and creating a juicy and tactile expression. The finish is medium in length yet vibrant, resonating on notes of lemony citrus and tart apple. This is a beautiful and mouthwatering Umbrian Chardonnay.

More Info

Umbria
1
90 (VN)

In Bond

£199.00

Vinous (90)

Dried apricots and peaches emerge from an air of white smoke and incense as the 2020 Bramìto della Sala opens up in the glass. It's soft and appealing through its stimulating mix of mineral-tinged orchard fruits and complementary nuances of sour citrus. Hints of grapefruit and green botanicals linger throughout the long, spicy. mouthwatering finale. The 2019 represents excellent value in the category of entry-level Italian Chardonnay.

More Info

Umbria
17
89 (VN)

In Bond

£238.00

Vinous (89)

The 2021 Bramìto della Sala is an Umbrian Chardonnay that reaches up from the glass with a sweetly seductive mix of crushed yellow apples, honeyed florals and lime zest. It's soft-textured with vividly ripe orchard fruits and nuances of chamomile within. The Bramìto tapers off with a citrusy tension balanced by pleasant hints of tropical melon and confectionery spice. It's totally charming and beautifully balanced.

More Info

Tuscany
2
87 (VN)

In Bond

£352.00

Vinous (87)

Solid fresh ruby. Sweet and spicy on the complex nose, with plum and cherry complemented by a note of chocolate. Good size and flavor on the palate; textured and persistent. But displays a slight dryness of tannins on the finish. A wine that could use some additional fleshiness and roundness. The first Antinori Brunello di Montalcino and, under the circumstances, a good one: the property was purchased in July of 1995, a date that obviously made it impossible to intervene in any meaningful way in the vineyard. Tastings of upcoming vintages strongly suggest that future vintages will be better.

More Info

Tuscany
3
-

In Bond

£235.00
Tuscany
1
97 (WS)

In Bond

£211.00

Wine Spectator (97)

Very rich and plummy, with lots of mineral and floral undertones. Full, fresh and very powerful, with big, yet silky tannins and a long aftertaste of cherry and spices. Very, very long. Still needs time.--1997 Italian blind retrospective. Best after 2009.

More Info

Tuscany
1
97 (WS)

Inc. VAT

£642.00

Wine Spectator (97)

Very rich and plummy, with lots of mineral and floral undertones. Full, fresh and very powerful, with big, yet silky tannins and a long aftertaste of cherry and spices. Very, very long. Still needs time.--1997 Italian blind retrospective. Best after 2009.

More Info

Tuscany
2
91+ (VN)

In Bond

£329.00

Vinous (91+)

Saturated full ruby. Brooding, primary aromas of berries, black cherry and licorice. Dense, lush and seamless, with nicely integrated acidity giving shape to the youthfully medicinal dark berry, black cherry and mint flavors. Rather backward today and not yet showing its complexity, but likely to reward eight or ten years of cellaring. Finishes firmly tannic, supple and long.

More Info

Tuscany
1
92 (VN)

In Bond

£350.00

Vinous (92)

Bright red. Delicate nuances of quince and poached pear complement perfumed violet and lily of the valley aromas on the enticingly pure, almost aromatic nose. Then delicate flavors of almond kernel, raspberry and minerals on the tangy, piquant, lusciously fresh palate. More raspberry notes repeat on the nicely perfumed, lingering finish. An outstanding Brunello, in fact one of the better ones from Antinori in years; I especially like it because it just goes with the flow of the year rather than trying too hard to extract what could not be obtained from this weather-challenged vintage. Lovely stuff; well done.

More Info

Tuscany
7
94 (VN)

In Bond

£238.00

Vinous (94)

The nose shows an alluring display of hauntingly dark florals giving way to crushed black cherry, plums, and tobacco, with hints of spiced citrus and undergrowth adding further depths. On the palate, silky textures flood the senses with ripe red and black fruits, carried by vibrant acids, as sweet spices and minerals slowly saturate, and fine tannin begins to mount toward the finale. The finish is long and structured, resonating on zesty wild berry fruits, spice, and minerals; yet its tannic heft keeps it all in check. The 2015 Pian delle Vigne is one of the few wines of the vintage that requires some time in the cellar, and with this balance of primary fruits, acids, and structure, it should emerge as something to behold.

More Info

Tuscany
8
94 (VN)

In Bond

£461.00

Vinous (94)

The nose shows an alluring display of hauntingly dark florals giving way to crushed black cherry, plums, and tobacco, with hints of spiced citrus and undergrowth adding further depths. On the palate, silky textures flood the senses with ripe red and black fruits, carried by vibrant acids, as sweet spices and minerals slowly saturate, and fine tannin begins to mount toward the finale. The finish is long and structured, resonating on zesty wild berry fruits, spice, and minerals; yet its tannic heft keeps it all in check. The 2015 Pian delle Vigne is one of the few wines of the vintage that requires some time in the cellar, and with this balance of primary fruits, acids, and structure, it should emerge as something to behold.

More Info

Tuscany
5
93 (VN)

In Bond

£163.00

Vinous (93)

The 2016 Pian delle Vigne Brunello di Montalcino from Antinori is dark and rich, displaying notes of brown spice, mocha and tobacco, before giving way to musky black cherries and sage. Its cooling, creamy textures usher in a dense wave of ripe red and hints of black fruit, with salty minerals and fine-grained tannins providing grip. Licorice and violets resonate, along with inner earth tones throughout the long and structured finish. The Pian delle Vigne will require many years of cellaring to show its best, but it is well worth the wait.

More Info