Artadi
Artadi shot to global prominence when Robert M. Parker Jr. awarded the Artadi El Pisón 2004 a magic 100 points score. Since then, this has always been an estate high on collectors' radar screens.
Artadi was founded in 1985 by a group of winemakers led by Juan Carlos López de Lacalle and is located in the village of Laguardia. It has always had its eye on terroir-driven, single-vineyard production of Tempranillo in the Rioja region.
In 2016 Artadi took the brave step of leaving the official Rioja classification to focus on producing wines in a Burgundian style. By focussing on their unique single-vineyard expressions - rather than Rioja's Crianza, Reserva and Gran Reserva ageing classifications, Artadi wines have gone from strength to strength. There is no question that today Artadi is one of Spain's greatest producers.
"
This estate qualifies as a fabulous discovery. A relatively new enterprise dedicated to producing wines at the top of the qualitative hierarchy… With a good argument, Artadi could well be considered the most exciting enterprise in Rioja
" – Robert Parker, Wine Advocate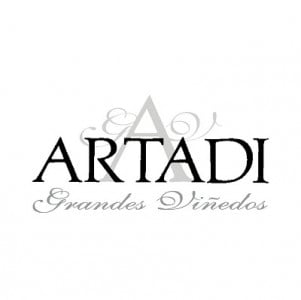 Prices:
Product Name
Region
Qty
Score
Price
Rioja
1
99 (JS)

Inc. VAT

£1,084.07

James Suckling (99)

A complete, fresh and complex Artadi single-plot wine with lovely subtlety. Spanish cigars, mineral, cocoa powder, some fine herbs, mussels and spices, with a background of fresh yet ripe, concentrated fruit showing crushed blackberries and blueberries. Tight, powerful but still dynamic and silky, with a mineral tinge to the supple fruit core in the middle. Not trying too hard. Impeccable balance with finesse! Tempranillo. From organically grown grapes. Already drinkable now, but better hold for a few years. Best from 2025.

More Info

Rioja
1
-

Inc. VAT

£556.07
Rioja
1
97 (WA)

Inc. VAT

£622.07

Wine Advocate (97)

The bottled 2019 San Lázaro delivered what the sample promised back in January. It comes from one of my favorite vineyards, a 1.62-hectare plot in Laguardia just below Bodegas Palacio that was planted in 1956 on limestone and sand soils that produce elegant wines. In the past, the vineyard contributed to the Pagos Viejos blend that has been bottled separately since 2016 and has quickly taken a leading position in the Artadi hierarchy. The wine is complex and nuanced, serious and insinuating, with fine aromas of herbs and flowers and a lively and balanced palate with ultra fine, abundant and chalky tannins. Superb! 2,000 bottles were filled in June 2021.

More Info

Navarra
1
94 (WA)

Inc. VAT

£294.47

Wine Advocate (94)

The 2017 Santa Cruz de Artazu is a lighter style, more elegant with better freshness (it has a very good pH), keeping the typicity of the Garnacha from the zone. This comes from small plots planted with old vines that survived the "concentración parcelaria" (a land consolidation exercise that destroyed the majority of old vineyards). It has a fine palate with vibrant flavors, great purity and very integrated oak. Really great showing for this bottling, one of the best I remember. It matured in 500-liter oak barrels for 10 months. It's very drinkable. 6,000 bottles were filled in September 2019.

More Info

Rioja
1
100 (WA)

Inc. VAT

£3,964.07

Wine Advocate (100)

The 2004 El Pison stands out from its peers. It has a deeper color than the 2007 with a splendid nose that jumps from the glass. Notes of espresso, balsamic, Asian spices, pain grille, mineral, and black cherry lead to a velvety, mouth-filling, deep wine that effortlessly combines elegance with power. It should easily drink well for another 30-40 years. It simply does not get any better.

More Info

Rioja
1
94 (WA)

Inc. VAT

£1,456.07

Wine Advocate (94)

The 2009 Vina El Pison is born from 67-year-old vines within a real clos rather than the fictitious ones that abound. I could be pedantic and separate it from Juan Carlos- wines under the Artadi umbrella, but like my predecessor, I will include it here. The 2009 has a fresh, floral, Margaux-like bouquet with fine delineation and intensity. The palate is full-bodied with an almost impenetrable carapace of licorice-tinged black fruits, minerals, citrus peel and a powerful, sensual finish. Perhaps impressive more than pleasurable (at the moment), this behemoth will need a decade in the cellar before it will shine. Drink 2022-2040.

More Info

Rioja
1
99 (WA)

Inc. VAT

£1,588.07

Wine Advocate (99)

The flagship single-vineyard 2018 Viña El Pisón has to be one of the finest vintages for this bottling. It's named after a plot of 2.4 hectares planted in 1945 in the village of Laguardia. The vineyard is an amphitheater with changing soils of limestone, clay and sandstone with a deep combination of limestone and silt. The grapes underwent a 24- to 48-hour cold soak and fermented with indigenous yeasts in oak vats for 10-12 days, during which time the grapes were foot trodden twice per day. It matured in French oak barrels for nine months. There's something mysterious about this Pisón; it's subtle and elegant, a little austere and reticent at first. The palate is seamless, silky with very refined tannins, with gobsmacking balance and a very long, clean and precise finish. This is superb. 6,600 bottles were filled in June 2020.

More Info

Rioja
1
99 (GPN)

Inc. VAT

£1,792.07

Guía Peñín (99)

Style: complex, with personality. Colour: bright cherry. Aroma: expressive, characterful, red berry notes, ripe fruit, spicy, balanced, chalk, new oak. Flavour: flavourful, long, chalky, spicy, ripe fruit, round tannins, complex.

More Info
Product Name
Region
Qty
Score
Price
Rioja
1
99 (JS)

In Bond

£890.00

James Suckling (99)

A complete, fresh and complex Artadi single-plot wine with lovely subtlety. Spanish cigars, mineral, cocoa powder, some fine herbs, mussels and spices, with a background of fresh yet ripe, concentrated fruit showing crushed blackberries and blueberries. Tight, powerful but still dynamic and silky, with a mineral tinge to the supple fruit core in the middle. Not trying too hard. Impeccable balance with finesse! Tempranillo. From organically grown grapes. Already drinkable now, but better hold for a few years. Best from 2025.

More Info

Rioja
1
-

In Bond

£450.00
Rioja
1
97 (WA)

In Bond

£505.00

Wine Advocate (97)

The bottled 2019 San Lázaro delivered what the sample promised back in January. It comes from one of my favorite vineyards, a 1.62-hectare plot in Laguardia just below Bodegas Palacio that was planted in 1956 on limestone and sand soils that produce elegant wines. In the past, the vineyard contributed to the Pagos Viejos blend that has been bottled separately since 2016 and has quickly taken a leading position in the Artadi hierarchy. The wine is complex and nuanced, serious and insinuating, with fine aromas of herbs and flowers and a lively and balanced palate with ultra fine, abundant and chalky tannins. Superb! 2,000 bottles were filled in June 2021.

More Info

Navarra
1
94 (WA)

In Bond

£232.00

Wine Advocate (94)

The 2017 Santa Cruz de Artazu is a lighter style, more elegant with better freshness (it has a very good pH), keeping the typicity of the Garnacha from the zone. This comes from small plots planted with old vines that survived the "concentración parcelaria" (a land consolidation exercise that destroyed the majority of old vineyards). It has a fine palate with vibrant flavors, great purity and very integrated oak. Really great showing for this bottling, one of the best I remember. It matured in 500-liter oak barrels for 10 months. It's very drinkable. 6,000 bottles were filled in September 2019.

More Info

Rioja
1
100 (WA)

In Bond

£3,290.00

Wine Advocate (100)

The 2004 El Pison stands out from its peers. It has a deeper color than the 2007 with a splendid nose that jumps from the glass. Notes of espresso, balsamic, Asian spices, pain grille, mineral, and black cherry lead to a velvety, mouth-filling, deep wine that effortlessly combines elegance with power. It should easily drink well for another 30-40 years. It simply does not get any better.

More Info

Rioja
1
94 (WA)

In Bond

£1,200.00

Wine Advocate (94)

The 2009 Vina El Pison is born from 67-year-old vines within a real clos rather than the fictitious ones that abound. I could be pedantic and separate it from Juan Carlos- wines under the Artadi umbrella, but like my predecessor, I will include it here. The 2009 has a fresh, floral, Margaux-like bouquet with fine delineation and intensity. The palate is full-bodied with an almost impenetrable carapace of licorice-tinged black fruits, minerals, citrus peel and a powerful, sensual finish. Perhaps impressive more than pleasurable (at the moment), this behemoth will need a decade in the cellar before it will shine. Drink 2022-2040.

More Info

Rioja
1
99 (WA)

In Bond

£1,310.00

Wine Advocate (99)

The flagship single-vineyard 2018 Viña El Pisón has to be one of the finest vintages for this bottling. It's named after a plot of 2.4 hectares planted in 1945 in the village of Laguardia. The vineyard is an amphitheater with changing soils of limestone, clay and sandstone with a deep combination of limestone and silt. The grapes underwent a 24- to 48-hour cold soak and fermented with indigenous yeasts in oak vats for 10-12 days, during which time the grapes were foot trodden twice per day. It matured in French oak barrels for nine months. There's something mysterious about this Pisón; it's subtle and elegant, a little austere and reticent at first. The palate is seamless, silky with very refined tannins, with gobsmacking balance and a very long, clean and precise finish. This is superb. 6,600 bottles were filled in June 2020.

More Info

Rioja
1
99 (GPN)

In Bond

£1,480.00

Guía Peñín (99)

Style: complex, with personality. Colour: bright cherry. Aroma: expressive, characterful, red berry notes, ripe fruit, spicy, balanced, chalk, new oak. Flavour: flavourful, long, chalky, spicy, ripe fruit, round tannins, complex.

More Info