Artadi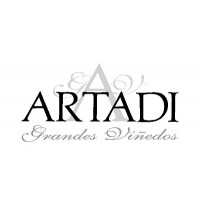 Artadi shot to global prominence when Robert M. Parker Jr. awarded the Artadi El Pisón 2004 a magic 100 points score. Since then, this has always been an estate high on collectors' radar screens.
Artadi was founded in 1985 by a group of winemakers led by Juan Carlos López de Lacalle and is located in the village of Laguardia. It has always had its eye on terroir-driven, single-vineyard production of Tempranillo in the Rioja region.
Importantly, Artadi chose to leave the official Rioja appellation in 2016 so they could focus more on producing wines in a Burgundian style, focusing on unique single-vineyard expressions rather than Rioja's Crianza, Reserva and Gran Reserva ageing classifications. Since then, Artadi wines have gone from strength to strength and the estate has now cemented its position as one of Spain's greatest producers.
"
This estate qualifies as a fabulous discovery. A relatively new enterprise dedicated to producing wines at the top of the qualitative hierarchy… With a good argument, Artadi could well be considered the most exciting enterprise in Rioja
" – Robert Parker, Wine Advocate