Maison Benjamin Leroux
About Maison Benjamin Leroux
At only 24 years old, Benjamin Leroux took over winemaking at Domaine Comte Armand from his old mentor, Pascal Marchand. Big shoes to fill for any young winemaker. Yet his first wines in 1999 were hailed as stars of the vintage. After leaving Comte Armand, he focuses on his own winery in Beaune where he has a small négociant business.
The natural heir of Henri Jayer, Benjamin Leroux is a modern producer in every sense of the word and his wines, whether it be the entry-level Bourgogne Blanc or the Grand Cru Echezeaux. These wines are pure class and offer some of the best, freshest styles in the region.
Viniculture
A daring young talent does not afraid to challenge tradition, Benjamin Leroux also makes use of the screw cap in some of his entry levels, meaning that the wines which are best drunk young will be fresh and lively rather than oxidised, which is of course always a risk with natural cork.
He buys grapes (never juice or wine) from his own and others' vineyards where he holds his growers to exacting standards - over 50% practice organic viticulture. Hold on tight and grab a rising star.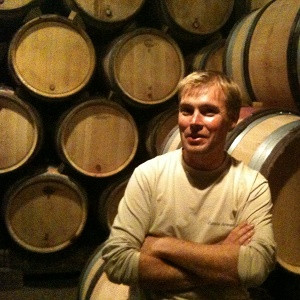 Name
Price Low
Price High
Year (Old)
Year (New)
Prices:
Product Name
Region
Qty
Score
Price

Burgundy
1
-

Inc. VAT

£5,157.62

Burgundy
1
93-96 (JMO)

Inc. VAT

£1,147.69

Jasper Morris Inside Burgundy (93-96)

A fresh pale colour. Quite a discreet bouquet. 1 x 300 litre barrel, half the usual volume and a third of what is allowed. Distinction though, as the fruit begins slowly to emerge. Very graceful, not the deepest on the market, a little lemon scent, correct acidity with a light mineral touch. This is a fine wine which should blossom with time. Drink from 2028-2035.

More Info

Burgundy
10
-

Inc. VAT

£295.49

Burgundy
10
-

Inc. VAT

£392.69

Burgundy
3
91-93 (VN)

Inc. VAT

£706.09

Vinous (91-93)

The 2017 Chambertin Grand Cru has a tight-lipped bouquet that demands coaxing from the glass; the 80% whole bunches imparts captivating undergrowth/damp moss aromas that filter through the black fruit. The palate is medium-bodied and quite dense, with grippy tannin and a light espresso note. I find the Mazis-Chambertin has a little more grace on the finish by direct comparison. A bit of a curmudgeon, this will benefit from four or five years in bottle.

More Info

Burgundy
1
-

Inc. VAT

£594.29

Burgundy
1
92-94 (VN)

Inc. VAT

£782.44

Vinous (92-94)

(one of the four barrels was new in 2016): Musky, noble reduction to the aromas of pear, minerals and flowers. At once thick and juicy, boasting lovely concentration and clarity to its soil-driven flavors of stone fruits and saline, rocky minerals. Tight in the middle at present but this fine-grained wine broadens out on the very long, glistening, palate-saturating back end. Leroux told me he made between 25 and 30 hectoliters per hectare from these very old vines, which he noted is the normal yield here.

More Info

Burgundy
1
91-94 (VN)

Inc. VAT

£721.24

Vinous (91-94)

Spicy nose is going through a slightly oxidative phase (this wine is lower in total sulfur today than the Abbaye de Morgeot and Les Baudines). Very rich and pliant but salty and hard to assess today, with its peachy yellow fruits in the background. This densely packed, nutty wine finishes with terrific grip, excellent length and a powerful impression of dry extract. These vines are 50 to 60 years of age and struggling, Leroux told me. There's barely 20 centimeters of topsoil here and the vines don't look healthy but they produce very concentrated grapes, added Leroux, who refers to this wine as his baby grand cru. (13% alcohol)

More Info

Burgundy
8
-

Inc. VAT

£769.49

Burgundy
3
-

Inc. VAT

£1,079.09

Burgundy
1
-

Inc. VAT

£839.09

Burgundy
1
91 (VN)

Inc. VAT

£398.44

Vinous (91)

Good medium red. Musky red berries, spices and dried flowers on the scented nose. Silky and seamless on the palate, displaying rare volume for village wine. Very sexy round, dry village wine with subtle Gevrey soil tones. The long finish features lingering red berry flavors.

More Info

Burgundy
1
93-95 (VN)

Inc. VAT

£1,574.42

Vinous (93-95)

The 2017 Mazoyères-Chambertin Grand Cru, of which there are three barrels, has a tightly wound bouquet of dark black fruit, briar and, later, violet and incense aromas. The palate is medium-bodied with supple tannin, great volume and layers of truffle-tinged black fruit; a dab of white pepper lingers on the aftertaste. This is certainly one for the cellar. 2024 - 2050

More Info

Burgundy
1
-

Inc. VAT

£880.84

Burgundy
8
90-92 (VN)

Inc. VAT

£571.49

Vinous (90-92)

The 2019 Nuits Saint-Georges Aux Thorey 1er Cru has a detailed bouquet of tertiary red berry fruit that just needs a little more intensity. The palate is medium-bodied with chalky tannins. Quite a masculine NSG, leading to a slightly hard finish. Racking will soften this up and my score is based on that being carried out. 

More Info

Burgundy
1
90-92 (VN)

Inc. VAT

£849.64

Vinous (90-92)

The 2017 Nuits Saint-Georges Les Boudots 1er Cru, which contains 50% whole bunches, has a vibrant bouquet of red fruit infused with hints of quince and orange blossom; veins of blue fruit emerge with time. The palate is medium-bodied with supple tannin, almost pastille-like in terms of purity, and the finish is sensual and quite approachable. This will drink young but has the substance to give 15+ years of pleasure.

More Info

Burgundy
1
-

Inc. VAT

£709.24

Burgundy
3
-

Inc. VAT

£277.49

Burgundy
1
90-92 (VN)

Inc. VAT

£920.44

Vinous (90-92)

The 2019 Volnay Les Mitans 1er Cru has an elegant bouquet of red cherries, crushed strawberry and light crushed rock aromas that become more floral with aeration. The palate is medium-bodied with fine definition, the tiny proportion of whole bunch imparting a soupçon of pepperiness toward the finish. Very fine. 

More Info

Burgundy
1
90-92 (VN)

Inc. VAT

£883.49

Vinous (90-92)

The 2020 Volnay Les Mitans 1er Cru has a generous bouquet with red cherries, blackcurrant and violet aromas. The palate is medium-bodied with sappy red fruit, quite spicy with white pepper and clove notes towards the finish. Very fine, but it needs time.

More Info

Burgundy
1
-

Inc. VAT

£743.09

Burgundy
1
-

Inc. VAT

£429.89

Burgundy
1
93-95 (VN)

Inc. VAT

£1,506.04

Vinous (93-95)

The 2012 Vosne-Romanée Les Suchots has it all. A sweet, perfumed bouquet melds into layers of finely-knit fruit, all supported by underlying veins of minerality. The finish, with its insistent motifs of dark, deeply spiced fruit, is simply dazzling. Today, the Suchots is a real head-turner.

More Info

Burgundy
1
87-89 (VN)

Inc. VAT

£711.89

Vinous (87-89)

The 2020 Vosne-Romanée Village has a slight smudged bouquet, red plum and cassis fruit. The palate is well balanced, the one-third whole bunch lending freshness, though I find its Nuits Saint-Georges counterpart has a touch more precision and charm.

More Info

Burgundy
1
86-88 (VN)

Inc. VAT

£311.09

Vinous (86-88)

The 2019 Vougeot Clos de Village has a light, slightly green bouquet, although there are no stems here. The palate is medium-bodied with slightly coarse tannins on the entry, but it coheres toward the finish. A lightweight Vougeot considering the vintage. Just three barrels produced. 

More Info

Rioja
2
-

Inc. VAT

£511.49
Product Name
Region
Qty
Score
Price

Burgundy
1
-

In Bond

£4,290.00

Burgundy
1
93-96 (JMO)

In Bond

£950.00

Jasper Morris Inside Burgundy (93-96)

A fresh pale colour. Quite a discreet bouquet. 1 x 300 litre barrel, half the usual volume and a third of what is allowed. Distinction though, as the fruit begins slowly to emerge. Very graceful, not the deepest on the market, a little lemon scent, correct acidity with a light mineral touch. This is a fine wine which should blossom with time. Drink from 2028-2035.

More Info

Burgundy
10
-

In Bond

£227.00

Burgundy
10
-

In Bond

£308.00

Burgundy
3
91-93 (VN)

In Bond

£582.00

Vinous (91-93)

The 2017 Chambertin Grand Cru has a tight-lipped bouquet that demands coaxing from the glass; the 80% whole bunches imparts captivating undergrowth/damp moss aromas that filter through the black fruit. The palate is medium-bodied and quite dense, with grippy tannin and a light espresso note. I find the Mazis-Chambertin has a little more grace on the finish by direct comparison. A bit of a curmudgeon, this will benefit from four or five years in bottle.

More Info

Burgundy
1
-

In Bond

£476.00

Burgundy
1
92-94 (VN)

In Bond

£636.00

Vinous (92-94)

(one of the four barrels was new in 2016): Musky, noble reduction to the aromas of pear, minerals and flowers. At once thick and juicy, boasting lovely concentration and clarity to its soil-driven flavors of stone fruits and saline, rocky minerals. Tight in the middle at present but this fine-grained wine broadens out on the very long, glistening, palate-saturating back end. Leroux told me he made between 25 and 30 hectoliters per hectare from these very old vines, which he noted is the normal yield here.

More Info

Burgundy
1
91-94 (VN)

In Bond

£585.00

Vinous (91-94)

Spicy nose is going through a slightly oxidative phase (this wine is lower in total sulfur today than the Abbaye de Morgeot and Les Baudines). Very rich and pliant but salty and hard to assess today, with its peachy yellow fruits in the background. This densely packed, nutty wine finishes with terrific grip, excellent length and a powerful impression of dry extract. These vines are 50 to 60 years of age and struggling, Leroux told me. There's barely 20 centimeters of topsoil here and the vines don't look healthy but they produce very concentrated grapes, added Leroux, who refers to this wine as his baby grand cru. (13% alcohol)

More Info

Burgundy
8
-

In Bond

£622.00

Burgundy
3
-

In Bond

£880.00

Burgundy
1
-

In Bond

£680.00

Burgundy
1
91 (VN)

In Bond

£316.00

Vinous (91)

Good medium red. Musky red berries, spices and dried flowers on the scented nose. Silky and seamless on the palate, displaying rare volume for village wine. Very sexy round, dry village wine with subtle Gevrey soil tones. The long finish features lingering red berry flavors.

More Info

Burgundy
1
93-95 (VN)

In Bond

£1,304.00

Vinous (93-95)

The 2017 Mazoyères-Chambertin Grand Cru, of which there are three barrels, has a tightly wound bouquet of dark black fruit, briar and, later, violet and incense aromas. The palate is medium-bodied with supple tannin, great volume and layers of truffle-tinged black fruit; a dab of white pepper lingers on the aftertaste. This is certainly one for the cellar. 2024 - 2050

More Info

Burgundy
1
-

In Bond

£718.00

Burgundy
8
90-92 (VN)

In Bond

£457.00

Vinous (90-92)

The 2019 Nuits Saint-Georges Aux Thorey 1er Cru has a detailed bouquet of tertiary red berry fruit that just needs a little more intensity. The palate is medium-bodied with chalky tannins. Quite a masculine NSG, leading to a slightly hard finish. Racking will soften this up and my score is based on that being carried out. 

More Info

Burgundy
1
90-92 (VN)

In Bond

£692.00

Vinous (90-92)

The 2017 Nuits Saint-Georges Les Boudots 1er Cru, which contains 50% whole bunches, has a vibrant bouquet of red fruit infused with hints of quince and orange blossom; veins of blue fruit emerge with time. The palate is medium-bodied with supple tannin, almost pastille-like in terms of purity, and the finish is sensual and quite approachable. This will drink young but has the substance to give 15+ years of pleasure.

More Info

Burgundy
1
-

In Bond

£575.00

Burgundy
3
-

In Bond

£212.00

Burgundy
1
90-92 (VN)

In Bond

£751.00

Vinous (90-92)

The 2019 Volnay Les Mitans 1er Cru has an elegant bouquet of red cherries, crushed strawberry and light crushed rock aromas that become more floral with aeration. The palate is medium-bodied with fine definition, the tiny proportion of whole bunch imparting a soupçon of pepperiness toward the finish. Very fine. 

More Info

Burgundy
1
90-92 (VN)

In Bond

£717.00

Vinous (90-92)

The 2020 Volnay Les Mitans 1er Cru has a generous bouquet with red cherries, blackcurrant and violet aromas. The palate is medium-bodied with sappy red fruit, quite spicy with white pepper and clove notes towards the finish. Very fine, but it needs time.

More Info

Burgundy
1
-

In Bond

£600.00

Burgundy
1
-

In Bond

£339.00

Burgundy
1
93-95 (VN)

In Bond

£1,239.00

Vinous (93-95)

The 2012 Vosne-Romanée Les Suchots has it all. A sweet, perfumed bouquet melds into layers of finely-knit fruit, all supported by underlying veins of minerality. The finish, with its insistent motifs of dark, deeply spiced fruit, is simply dazzling. Today, the Suchots is a real head-turner.

More Info

Burgundy
1
87-89 (VN)

In Bond

£574.00

Vinous (87-89)

The 2020 Vosne-Romanée Village has a slight smudged bouquet, red plum and cassis fruit. The palate is well balanced, the one-third whole bunch lending freshness, though I find its Nuits Saint-Georges counterpart has a touch more precision and charm.

More Info

Burgundy
1
86-88 (VN)

In Bond

£240.00

Vinous (86-88)

The 2019 Vougeot Clos de Village has a light, slightly green bouquet, although there are no stems here. The palate is medium-bodied with slightly coarse tannins on the entry, but it coheres toward the finish. A lightweight Vougeot considering the vintage. Just three barrels produced. 

More Info

Rioja
2
-

In Bond

£407.00
Name
Price Low
Price High
Year (Old)
Year (New)