Margaux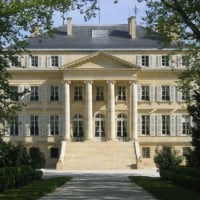 About Château Margaux
Château Margaux is one of five 1éme Grand Cru Classé (First Growth) wines from the original 1855 Classification of Bordeaux (along with Latour, Lafite, Mouton Rothschild and Haut-Brion).
This estate has an unbelievable history, dating back almost 1,000 years to the 12th Century when it was called "La Mothe de Margaux". The vineyards were established in the 1600s. In 1705 the London Gazette conducted the first sale of leading Bordeaux wines which included 230 barrels of 'Margoose'. Thomas Jefferson, US Ambassador to France wrote of the 1784 Margaux "there cannot be a better bottle of Bordeaux wine".
Château Margaux was sold in 1977 to Andre Mentzelopoulos, whose daughter Corinne Mentzelopoulos took over in 1980. Paul Pontallier was the long-time director of Château Margaux who did so much to establish the fantastic reputation the estate has today. His tragic death in March 2016 is commemorated on the label of the 2015 vintage (a true collector's item). Fittingly, the Château building at Margaux is one of the grandest and most imposing in all of Bordeaux, nicknamed the Versailles of the Medoc. It is perhaps Bordeaux's most recognisable symbol.