Cheval Blanc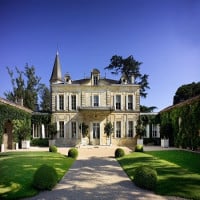 About Château Cheval Blanc
One of the four Premier Grand Cru Classé A estates in St-Émilion, Château Cheval Blanc was in fact matched solely by the ancient Ausone in this ranking since the system's foundation in 1955.
Once part of its neighbour Château Figeac, the land which now constitutes this Right Bank legend was purchased by the Ducasse family in 1838 from what was then the 200 hectare Figeac estate. It must have come as some injury to the sensational Figeac's pride to be ranked one level below its former holdings, but the terroir of Cheval Blanc is irresistible in its majesty.
In the modern era, the team at Château Cheval Blanc is one of the most meticulous and driven in the region. Every facet of viticulture management to terroir analysis to winemaking is pored over and pored over again. For many years, technical director Pierre-Olivier Clouet was assisted by the knowledgeable Professor Kees van Leeuwen on-site, meaning every inch of every vine has been studied and analysed since planting in some cases.
Viniculture
Planted to 60% Cabernet Franc and 40% Merlot, Château Cheval Blanc is found on the "Pomerol side" of St-Émilion, meaning its terroir is significantly different to that of its ancient peer Ausone. Part of the beauty of St-Émilion no doubt lies in this stark difference, as there is no "perfect" typical style nor plot for the appellation's great wines. Akin to Pomerol in more ways that proximity, the Merlot of Cheval Blanc is planted on gravel whilst the Cabernet Franc rests on well-drained thick clay, the fabled substance abundant at Château Pétrus.
Aromatics are a particular focus of Château Cheval Blanc, with Pierre-Olivier Clouet declaring "that aspect is crucial to us". This emphasis leads the property to be one of the very earliest to harvest on the Right Bank, an attempt to capture as much delicacy and freshness as possible to layer into its sumptuous bouquet. Famed for its floral, smoky edges and whisps of perfectly ripened fruit, this is truly one of the world's great wines.