Chiara Boschis
About Chiara Boschis
A true icon of Barolo, the enigmatic Chiara Boschis came to inherit the incredible Pira estate through a twist of fate. A family friend of the Boschis family, Luigi Pira was the last member of his family at the helm of his ancestorial label until his tragic death in 1980. In the absence of any Pira blood to take over, Chiara Boschis was the perfect candidate to both continue the Pira legacy and forge a new legend for herself and Barolo.
The first fully autonomous female winemaker in Barolo, Boschis took a similar path as the rest of the famous "Barolo Boys", implementing a more concentrated, more approachable style of wine throughout the 1980s which proved to be exceedingly popular. As much as any producer in this group, Chiara should be credited with the formidable reputation of modern-day Barolo around the world.
Over the past decade or so, however, the wines of E.Pira di Chiara Boschis have perhaps settled into a happy medium between the austere, aristocratic Barolos of the past and the generous wines of the late 20th century. Put plainly, in the words of Monica Larner (Wine Advocate), "all of her wines are simply stunning". Perpetually evolving and refining her winemaking in a quest for perfection, these wines are always some of the most exciting in Piedmont, if not the whole of Italy.
Viniculture
Barolo Cannubi is by rights the flagship wine of E.Pira di Chiara Boschis, coming from the legendary cru of the same name – of which Boschis owns a fair few vines in the choice sections. Famed for its incredibly elegant and hauntingly perfumed wines, Chiara's 0.7-hectare portion gives life to unbelievably beautiful wine.
A recent addition to the E.Pira di Chiara Boschis range, Barolo Mosconi is a fabled single-vineyard found in the village of Monforte d'Alba.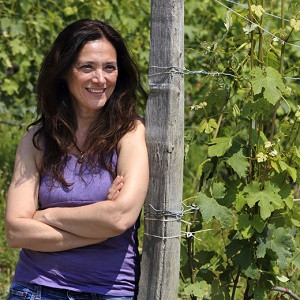 Name
Price Low
Price High
Year (Old)
Year (New)
Prices:
Product Name
Region
Qty
Score
Price

Piedmont
5
89 (VN)

Inc. VAT

£222.29

Vinous (89)

The 2015 Barbera d'Alba Superiore is another attractive, entry-level wine from Chiara Boschis. Sweet red cherry, plum, blood orange and a kiss of French oak infuse this expressive, gracious Barbera. Drink it over the next few years.

More Info

Piedmont
5
92 (VN)

Inc. VAT

£223.20

Vinous (92)

Very good deep red. Slightly roasted, floral aromas of strawberry jam, plum and licorice. Rich and chewy in the mouth, with the brightness and firm grip of the vinage. The wine strong material handles the new oak gracefully. Finishes quite long and ripe, with chewy tannins.

More Info

Piedmont
3
90+ (VN)

Inc. VAT

£535.61

Vinous (90+)

Deep, bright ruby-red. Sweet, spicy aromas of redcurrant and plum. Still rather closed in the mouth following the recent bottling, but the plummy fruit and spicy wood appear to be nicely integrated, with the result that the wine is not at all overly oaky. Rather silky texture. Finishes with big, ripe tannins that spread out to coat the palate.

More Info

Piedmont
11
90+ (VN)

Inc. VAT

£210.00

Vinous (90+)

Deep, bright ruby-red. Sweet, spicy aromas of redcurrant and plum. Still rather closed in the mouth following the recent bottling, but the plummy fruit and spicy wood appear to be nicely integrated, with the result that the wine is not at all overly oaky. Rather silky texture. Finishes with big, ripe tannins that spread out to coat the palate.

More Info

Piedmont
5
94+ (VN)

Inc. VAT

£204.00

Vinous (94+)

The 1999 Barolo Cannubi is a big, big wine. Cloves, cinnamon, dried cherries and dried flowers all jump from the glass. The 1999 is a decidedly large-scaled, powerful Barolo indelibly shaped by the 100% new French oak barrels that Chiara Boschis used at the time. The 1999 is also still a bit youthful, but unlike so many wines made in the same style, it has aged evenly and gracefully. I wouldn't wait too long however, as tertiary aromas are right around the corner and at some point the fruit will start dropping out.

More Info

Piedmont
1
93 (VN)

Inc. VAT

£529.24

Vinous (93)

The 2001 Barolo Cannubi, a rich ruby, presents a complex, multi-dimensional nose of flowers, sweet fruit and toasted oak. The beautiful 2001 version is classic in every way, revealing layers of sweet fruit, licorice, tar, mineral and toasted oak flavors, with great length and freshness on the finish. It is a wine of great class and elegance.

More Info

Piedmont
5
94 (VN)

Inc. VAT

£525.60

Vinous (94)

The 2006 Barolo Cannubi shows the warmth of this south-facing site in its open, generous bouquet. The Cannubi reveals more opulence and roundness than the firmer Via Nuova in an expansive, generous expression of dark red fruit that covers the palate from start to finish. Sweet spices and flowers add complexity on the long, round close. This is another drop-dead gorgeous Barolo from Chiara Boschis.

More Info

Piedmont
6
94 (VN)

Inc. VAT

£332.40

Vinous (94)

The 2006 Barolo Cannubi shows the warmth of this south-facing site in its open, generous bouquet. The Cannubi reveals more opulence and roundness than the firmer Via Nuova in an expansive, generous expression of dark red fruit that covers the palate from start to finish. Sweet spices and flowers add complexity on the long, round close. This is another drop-dead gorgeous Barolo from Chiara Boschis.

More Info

Piedmont
2
94 (VN)

Inc. VAT

£876.29

Vinous (94)

The 2011 Barolo Cannubi is striking. Rose petals, hard candy, and sweet spices all meld together in a silky, super-expressive Barolo endowed with superb depth and persistence. A dollop of sweetness from the new French oak is evident, but overall, the 2011 is a fairly classic-feeling Barolo. The seamless, pliant finish gives the 2011 tons of near-term appeal, but there is also more than enough depth to allow the 2011 to develop beautifully in bottle for years to come.

More Info

Piedmont
1
95 (VN)

Inc. VAT

£1,618.80

Vinous (95)

The 2012 Barolo Cannubi is super-finessed, open-knit and gracious, with striking aromatic lift and plenty of precision. Bright red stone fruit, chalk and white pepper give the 2012 its distinctive aromatic signatures. Soft tannins and exceptional balance add to the wine's considerable appeal. The 2012 is a bit more buttoned up than it was last year, but every bit as beautiful. This is a gorgeous Barolo from Chiara Boschis.

More Info

Piedmont
3
93 (VN)

Inc. VAT

£294.41

Vinous (93)

The 2014 Barolo Cannubi from Chiara Boschis is soft, supple and surprisingly giving at this early stage. Exotic spice and citrus overtones add to wine's considerable allure. Succulent red cherry, cinnamon, orange peel and rose petal notes all lift from the glass in this gracious, sublime Barolo. This is one of the more accessible 2014s I tasted during my fall trip. Given its midweight structure, the 2014 Cannubi may turn out to have a relatively short life, but then again, Nebbiolo often surprises. Today, the wine is exceptionally beautiful.

More Info

Piedmont
1
93 (VN)

Inc. VAT

£804.04

Vinous (93)

The 2014 Barolo Cannubi from Chiara Boschis is soft, supple and surprisingly giving at this early stage. Exotic spice and citrus overtones add to wine's considerable allure. Succulent red cherry, cinnamon, orange peel and rose petal notes all lift from the glass in this gracious, sublime Barolo. This is one of the more accessible 2014s I tasted during my fall trip. Given its midweight structure, the 2014 Cannubi may turn out to have a relatively short life, but then again, Nebbiolo often surprises. Today, the wine is exceptionally beautiful.

More Info

Piedmont
3
93 (VN)

Inc. VAT

£732.04

Vinous (93)

The 2014 Barolo Cannubi from Chiara Boschis is soft, supple and surprisingly giving at this early stage. Exotic spice and citrus overtones add to wine's considerable allure. Succulent red cherry, cinnamon, orange peel and rose petal notes all lift from the glass in this gracious, sublime Barolo. This is one of the more accessible 2014s I tasted during my fall trip. Given its midweight structure, the 2014 Cannubi may turn out to have a relatively short life, but then again, Nebbiolo often surprises. Today, the wine is exceptionally beautiful.

More Info

Piedmont
5
92 (VN)

Inc. VAT

£238.01

Vinous (92)

The 2015 Barolo Cannubi is silky, perfumed and gracious, all qualities that are remarkable in this vintage. Even so, the Cannubi remains a soloist more than an orchestra. Floral and spice notes add lift to this super-expressive, nuanced Barolo from Chiara Boschis. Overall, though, the 2015 is a touch slender and not quite as expressive as the two other Barolos in the range. The 2015 was aged 2/3rds in cask and 1/3rd in barrique.

More Info

Piedmont
1
92 (VN)

Inc. VAT

£583.24

Vinous (92)

The 2015 Barolo Cannubi is silky, perfumed and gracious, all qualities that are remarkable in this vintage. Even so, the Cannubi remains a soloist more than an orchestra. Floral and spice notes add lift to this super-expressive, nuanced Barolo from Chiara Boschis. Overall, though, the 2015 is a touch slender and not quite as expressive as the two other Barolos in the range. The 2015 was aged 2/3rds in cask and 1/3rd in barrique.

More Info

Piedmont
1
98 (VN)

Inc. VAT

£885.64

Vinous (98)

The 2016 Barolo Cannubi is beautifully perfumed and gracious. Sweet red berry, kirsch, mint, tobacco and dried flowers all lift from the glass. A wine of total finesse, the 2016 is just stunning in its beauty and arresting sensuality. Time in the glass brings out the wine's silkiness and captivating inner perfume. This is such a fabulous expression of Cannubi. What a wine!

More Info

Piedmont
4
95 (VN)

Inc. VAT

£283.61

Vinous (95)

The Barolo Cannubi is absolutely gorgeous in 2017. Hot and brutally dry conditions notwithstanding, the Cannubi is creamy and sensual in the glass, with impeccable balance, soft, racy edges and tons of allure. It is easily one of the most sensual, compelling Barolos of the year. Ripe dark red/purplish fruit, spice, mint and cedar meld into the beautifully textured, resonant finish. I am so impressed with the wine's freshness. Perhaps the anti-hail netting helped keep some shade on the fruit. What a wine.

More Info

Piedmont
1
95 (VN)

Inc. VAT

£850.06

Vinous (95)

The Barolo Cannubi is absolutely gorgeous in 2017. Hot and brutally dry conditions notwithstanding, the Cannubi is creamy and sensual in the glass, with impeccable balance, soft, racy edges and tons of allure. It is easily one of the most sensual, compelling Barolos of the year. Ripe dark red/purplish fruit, spice, mint and cedar meld into the beautifully textured, resonant finish. I am so impressed with the wine's freshness. Perhaps the anti-hail netting helped keep some shade on the fruit. What a wine.

More Info

Piedmont
2
95 (VN)

Inc. VAT

£524.44

Vinous (95)

The Barolo Cannubi is absolutely gorgeous in 2017. Hot and brutally dry conditions notwithstanding, the Cannubi is creamy and sensual in the glass, with impeccable balance, soft, racy edges and tons of allure. It is easily one of the most sensual, compelling Barolos of the year. Ripe dark red/purplish fruit, spice, mint and cedar meld into the beautifully textured, resonant finish. I am so impressed with the wine's freshness. Perhaps the anti-hail netting helped keep some shade on the fruit. What a wine.

More Info

Piedmont
1
93 (VN)

Inc. VAT

£274.01

Vinous (93)

The 2018 Barolo Cannubi is soft, open-knit and gracious, as wines from this vintage tend to be. Silky contours and pliant fruit add to its appeal and overall immediacy. The 2018 is a real charmer. It's understated personality will be easy to appreciate upon release. Sweet red cherry, cinnamon, mint, cedar and dried rose petal linger nicely, with pretty sweet floral notes that continue to open over time.

More Info

Piedmont
2
97 (VN)

Inc. VAT

£286.01

Vinous (97)

The 2019 Barolo Cannubi is flat-out stunning. Rich and beautifully textured, the 2019 dazzles from start to finish. Freshly cut flowers, mint, crushed red berry fruit, orange peel, salt and dried herbs are some of the many notes that grace this exquisite, wonderfully nuanced Barolo from Chiara Boschis. Sweet floral and spice overtones build into the finish. The precision here is unreal. Aging in cask works so well here. What a wine!

More Info

Piedmont
1
97 (VN)

Inc. VAT

£708.04

Vinous (97)

The 2019 Barolo Cannubi is flat-out stunning. Rich and beautifully textured, the 2019 dazzles from start to finish. Freshly cut flowers, mint, crushed red berry fruit, orange peel, salt and dried herbs are some of the many notes that grace this exquisite, wonderfully nuanced Barolo from Chiara Boschis. Sweet floral and spice overtones build into the finish. The precision here is unreal. Aging in cask works so well here. What a wine!

More Info

Piedmont
1
94 (WA)

Inc. VAT

£414.04

Wine Advocate (94)

The 2012 Barolo Mosconi is one of the big surprises of this tasting. This is a gorgeous expression with a deep and enduring sense of balance. The wine offers excellent intensity with black fruit and spice, nicely contrasted against more subtle tones of licorice, red rose and polished river stone. The tannins are firm and tight, yet they show the latitude needed for long cellar-aging.

More Info

Piedmont
6
93 (VN)

Inc. VAT

£496.84

Vinous (93)

A wine of power and breadth, the 2014 Barolo Mosconi has all of the textural depth that is typical of this Monforte site. Dark cherry, plum, smoke, licorice and incense are some of the many notes that fill out the wine's generous frame. It will be interesting to see if the 2014 comes together a bit more fully with time in bottle. Today, it is decidedly virile and a touch monolithic.

More Info

Piedmont
5
93 (VN)

Inc. VAT

£434.44

Vinous (93)

The 2015 Barolo Mosconi is striking in this vintage. The natural richness of the year seems especially well suited to this Monforte site, where the wines tend to be born with a natural sense of textural breadth and volume. Black cherry, chocolate, spice, new leather and menthol grow in the glass in a full-bodied, virile Barolo that speaks to power above all else.

More Info

Piedmont
2
96 (VN)

Inc. VAT

£543.89

Vinous (96)

The 2016 Barolo Mosconi is a gorgeous wine made all the more remarkable given that Mosconi can't really be said to be a top-level site. Dark and imposing, the 2016 captures all the breadth and tannic clout that are such signatures of this site. This is an especially brooding, virile Barolo, but Chiara and Giorgio Boschis clearly brought out all the best the vineyard had to give.

More Info

Piedmont
1
95 (VN)

Inc. VAT

£733.66

Vinous (95)

The 2017 Barolo Mosconi is a powerful, brooding wine. Black cherry, gravel, dried herbs, scorched earth, spice and leather add to an impression of gravitas. This is an especially somber, potent Barolo that needs time to soften. Even so, it will always be a brute. The substantial finish is a thing of beauty. The Barolo Mosconi emerges from the estates oldest vines, which are 70-80 years old, and is aged in barrique.

More Info

Piedmont
1
95 (VN)

Inc. VAT

£1,110.07

Vinous (95)

The 2017 Barolo Mosconi is a powerful, brooding wine. Black cherry, gravel, dried herbs, scorched earth, spice and leather add to an impression of gravitas. This is an especially somber, potent Barolo that needs time to soften. Even so, it will always be a brute. The substantial finish is a thing of beauty. The Barolo Mosconi emerges from the estates oldest vines, which are 70-80 years old, and is aged in barrique.

More Info

Piedmont
15
95 (VN)

Inc. VAT

£411.64

Vinous (95)

The 2017 Barolo Mosconi is a powerful, brooding wine. Black cherry, gravel, dried herbs, scorched earth, spice and leather add to an impression of gravitas. This is an especially somber, potent Barolo that needs time to soften. Even so, it will always be a brute. The substantial finish is a thing of beauty. The Barolo Mosconi emerges from the estates oldest vines, which are 70-80 years old, and is aged in barrique.

More Info

Piedmont
1
94 (VN)

Inc. VAT

£265.61

Vinous (94)

The 2018 Barolo Mosconi shows all the gravitas and natural darkness of this site, but in miniature. Black cherry, plum, gravel, smoke, crushed rocks and incense fill out the layers. There is plenty of Mosconi muscle, even if the volume of the best years isn't there.

More Info
Product Name
Region
Qty
Score
Price

Piedmont
5
89 (VN)

In Bond

£166.00

Vinous (89)

The 2015 Barbera d'Alba Superiore is another attractive, entry-level wine from Chiara Boschis. Sweet red cherry, plum, blood orange and a kiss of French oak infuse this expressive, gracious Barbera. Drink it over the next few years.

More Info

Piedmont
5
92 (VN)

Inc. VAT

£223.20

Vinous (92)

Very good deep red. Slightly roasted, floral aromas of strawberry jam, plum and licorice. Rich and chewy in the mouth, with the brightness and firm grip of the vinage. The wine strong material handles the new oak gracefully. Finishes quite long and ripe, with chewy tannins.

More Info

Piedmont
3
90+ (VN)

In Bond

£441.00

Vinous (90+)

Deep, bright ruby-red. Sweet, spicy aromas of redcurrant and plum. Still rather closed in the mouth following the recent bottling, but the plummy fruit and spicy wood appear to be nicely integrated, with the result that the wine is not at all overly oaky. Rather silky texture. Finishes with big, ripe tannins that spread out to coat the palate.

More Info

Piedmont
11
90+ (VN)

Inc. VAT

£210.00

Vinous (90+)

Deep, bright ruby-red. Sweet, spicy aromas of redcurrant and plum. Still rather closed in the mouth following the recent bottling, but the plummy fruit and spicy wood appear to be nicely integrated, with the result that the wine is not at all overly oaky. Rather silky texture. Finishes with big, ripe tannins that spread out to coat the palate.

More Info

Piedmont
5
94+ (VN)

Inc. VAT

£204.00

Vinous (94+)

The 1999 Barolo Cannubi is a big, big wine. Cloves, cinnamon, dried cherries and dried flowers all jump from the glass. The 1999 is a decidedly large-scaled, powerful Barolo indelibly shaped by the 100% new French oak barrels that Chiara Boschis used at the time. The 1999 is also still a bit youthful, but unlike so many wines made in the same style, it has aged evenly and gracefully. I wouldn't wait too long however, as tertiary aromas are right around the corner and at some point the fruit will start dropping out.

More Info

Piedmont
1
93 (VN)

In Bond

£425.00

Vinous (93)

The 2001 Barolo Cannubi, a rich ruby, presents a complex, multi-dimensional nose of flowers, sweet fruit and toasted oak. The beautiful 2001 version is classic in every way, revealing layers of sweet fruit, licorice, tar, mineral and toasted oak flavors, with great length and freshness on the finish. It is a wine of great class and elegance.

More Info

Piedmont
5
94 (VN)

Inc. VAT

£525.60

Vinous (94)

The 2006 Barolo Cannubi shows the warmth of this south-facing site in its open, generous bouquet. The Cannubi reveals more opulence and roundness than the firmer Via Nuova in an expansive, generous expression of dark red fruit that covers the palate from start to finish. Sweet spices and flowers add complexity on the long, round close. This is another drop-dead gorgeous Barolo from Chiara Boschis.

More Info

Piedmont
6
94 (VN)

Inc. VAT

£332.40

Vinous (94)

The 2006 Barolo Cannubi shows the warmth of this south-facing site in its open, generous bouquet. The Cannubi reveals more opulence and roundness than the firmer Via Nuova in an expansive, generous expression of dark red fruit that covers the palate from start to finish. Sweet spices and flowers add complexity on the long, round close. This is another drop-dead gorgeous Barolo from Chiara Boschis.

More Info

Piedmont
2
94 (VN)

In Bond

£711.00

Vinous (94)

The 2011 Barolo Cannubi is striking. Rose petals, hard candy, and sweet spices all meld together in a silky, super-expressive Barolo endowed with superb depth and persistence. A dollop of sweetness from the new French oak is evident, but overall, the 2011 is a fairly classic-feeling Barolo. The seamless, pliant finish gives the 2011 tons of near-term appeal, but there is also more than enough depth to allow the 2011 to develop beautifully in bottle for years to come.

More Info

Piedmont
1
95 (VN)

Inc. VAT

£1,618.80

Vinous (95)

The 2012 Barolo Cannubi is super-finessed, open-knit and gracious, with striking aromatic lift and plenty of precision. Bright red stone fruit, chalk and white pepper give the 2012 its distinctive aromatic signatures. Soft tannins and exceptional balance add to the wine's considerable appeal. The 2012 is a bit more buttoned up than it was last year, but every bit as beautiful. This is a gorgeous Barolo from Chiara Boschis.

More Info

Piedmont
3
93 (VN)

In Bond

£240.00

Vinous (93)

The 2014 Barolo Cannubi from Chiara Boschis is soft, supple and surprisingly giving at this early stage. Exotic spice and citrus overtones add to wine's considerable allure. Succulent red cherry, cinnamon, orange peel and rose petal notes all lift from the glass in this gracious, sublime Barolo. This is one of the more accessible 2014s I tasted during my fall trip. Given its midweight structure, the 2014 Cannubi may turn out to have a relatively short life, but then again, Nebbiolo often surprises. Today, the wine is exceptionally beautiful.

More Info

Piedmont
1
93 (VN)

In Bond

£654.00

Vinous (93)

The 2014 Barolo Cannubi from Chiara Boschis is soft, supple and surprisingly giving at this early stage. Exotic spice and citrus overtones add to wine's considerable allure. Succulent red cherry, cinnamon, orange peel and rose petal notes all lift from the glass in this gracious, sublime Barolo. This is one of the more accessible 2014s I tasted during my fall trip. Given its midweight structure, the 2014 Cannubi may turn out to have a relatively short life, but then again, Nebbiolo often surprises. Today, the wine is exceptionally beautiful.

More Info

Piedmont
3
93 (VN)

In Bond

£594.00

Vinous (93)

The 2014 Barolo Cannubi from Chiara Boschis is soft, supple and surprisingly giving at this early stage. Exotic spice and citrus overtones add to wine's considerable allure. Succulent red cherry, cinnamon, orange peel and rose petal notes all lift from the glass in this gracious, sublime Barolo. This is one of the more accessible 2014s I tasted during my fall trip. Given its midweight structure, the 2014 Cannubi may turn out to have a relatively short life, but then again, Nebbiolo often surprises. Today, the wine is exceptionally beautiful.

More Info

Piedmont
5
92 (VN)

In Bond

£193.00

Vinous (92)

The 2015 Barolo Cannubi is silky, perfumed and gracious, all qualities that are remarkable in this vintage. Even so, the Cannubi remains a soloist more than an orchestra. Floral and spice notes add lift to this super-expressive, nuanced Barolo from Chiara Boschis. Overall, though, the 2015 is a touch slender and not quite as expressive as the two other Barolos in the range. The 2015 was aged 2/3rds in cask and 1/3rd in barrique.

More Info

Piedmont
1
92 (VN)

In Bond

£470.00

Vinous (92)

The 2015 Barolo Cannubi is silky, perfumed and gracious, all qualities that are remarkable in this vintage. Even so, the Cannubi remains a soloist more than an orchestra. Floral and spice notes add lift to this super-expressive, nuanced Barolo from Chiara Boschis. Overall, though, the 2015 is a touch slender and not quite as expressive as the two other Barolos in the range. The 2015 was aged 2/3rds in cask and 1/3rd in barrique.

More Info

Piedmont
1
98 (VN)

In Bond

£722.00

Vinous (98)

The 2016 Barolo Cannubi is beautifully perfumed and gracious. Sweet red berry, kirsch, mint, tobacco and dried flowers all lift from the glass. A wine of total finesse, the 2016 is just stunning in its beauty and arresting sensuality. Time in the glass brings out the wine's silkiness and captivating inner perfume. This is such a fabulous expression of Cannubi. What a wine!

More Info

Piedmont
4
95 (VN)

In Bond

£231.00

Vinous (95)

The Barolo Cannubi is absolutely gorgeous in 2017. Hot and brutally dry conditions notwithstanding, the Cannubi is creamy and sensual in the glass, with impeccable balance, soft, racy edges and tons of allure. It is easily one of the most sensual, compelling Barolos of the year. Ripe dark red/purplish fruit, spice, mint and cedar meld into the beautifully textured, resonant finish. I am so impressed with the wine's freshness. Perhaps the anti-hail netting helped keep some shade on the fruit. What a wine.

More Info

Piedmont
1
95 (VN)

In Bond

£687.00

Vinous (95)

The Barolo Cannubi is absolutely gorgeous in 2017. Hot and brutally dry conditions notwithstanding, the Cannubi is creamy and sensual in the glass, with impeccable balance, soft, racy edges and tons of allure. It is easily one of the most sensual, compelling Barolos of the year. Ripe dark red/purplish fruit, spice, mint and cedar meld into the beautifully textured, resonant finish. I am so impressed with the wine's freshness. Perhaps the anti-hail netting helped keep some shade on the fruit. What a wine.

More Info

Piedmont
2
95 (VN)

In Bond

£421.00

Vinous (95)

The Barolo Cannubi is absolutely gorgeous in 2017. Hot and brutally dry conditions notwithstanding, the Cannubi is creamy and sensual in the glass, with impeccable balance, soft, racy edges and tons of allure. It is easily one of the most sensual, compelling Barolos of the year. Ripe dark red/purplish fruit, spice, mint and cedar meld into the beautifully textured, resonant finish. I am so impressed with the wine's freshness. Perhaps the anti-hail netting helped keep some shade on the fruit. What a wine.

More Info

Piedmont
1
93 (VN)

In Bond

£223.00

Vinous (93)

The 2018 Barolo Cannubi is soft, open-knit and gracious, as wines from this vintage tend to be. Silky contours and pliant fruit add to its appeal and overall immediacy. The 2018 is a real charmer. It's understated personality will be easy to appreciate upon release. Sweet red cherry, cinnamon, mint, cedar and dried rose petal linger nicely, with pretty sweet floral notes that continue to open over time.

More Info

Piedmont
2
97 (VN)

In Bond

£233.00

Vinous (97)

The 2019 Barolo Cannubi is flat-out stunning. Rich and beautifully textured, the 2019 dazzles from start to finish. Freshly cut flowers, mint, crushed red berry fruit, orange peel, salt and dried herbs are some of the many notes that grace this exquisite, wonderfully nuanced Barolo from Chiara Boschis. Sweet floral and spice overtones build into the finish. The precision here is unreal. Aging in cask works so well here. What a wine!

More Info

Piedmont
1
97 (VN)

In Bond

£574.00

Vinous (97)

The 2019 Barolo Cannubi is flat-out stunning. Rich and beautifully textured, the 2019 dazzles from start to finish. Freshly cut flowers, mint, crushed red berry fruit, orange peel, salt and dried herbs are some of the many notes that grace this exquisite, wonderfully nuanced Barolo from Chiara Boschis. Sweet floral and spice overtones build into the finish. The precision here is unreal. Aging in cask works so well here. What a wine!

More Info

Piedmont
1
94 (WA)

In Bond

£329.00

Wine Advocate (94)

The 2012 Barolo Mosconi is one of the big surprises of this tasting. This is a gorgeous expression with a deep and enduring sense of balance. The wine offers excellent intensity with black fruit and spice, nicely contrasted against more subtle tones of licorice, red rose and polished river stone. The tannins are firm and tight, yet they show the latitude needed for long cellar-aging.

More Info

Piedmont
6
93 (VN)

In Bond

£398.00

Vinous (93)

A wine of power and breadth, the 2014 Barolo Mosconi has all of the textural depth that is typical of this Monforte site. Dark cherry, plum, smoke, licorice and incense are some of the many notes that fill out the wine's generous frame. It will be interesting to see if the 2014 comes together a bit more fully with time in bottle. Today, it is decidedly virile and a touch monolithic.

More Info

Piedmont
5
93 (VN)

In Bond

£346.00

Vinous (93)

The 2015 Barolo Mosconi is striking in this vintage. The natural richness of the year seems especially well suited to this Monforte site, where the wines tend to be born with a natural sense of textural breadth and volume. Black cherry, chocolate, spice, new leather and menthol grow in the glass in a full-bodied, virile Barolo that speaks to power above all else.

More Info

Piedmont
2
96 (VN)

In Bond

£434.00

Vinous (96)

The 2016 Barolo Mosconi is a gorgeous wine made all the more remarkable given that Mosconi can't really be said to be a top-level site. Dark and imposing, the 2016 captures all the breadth and tannic clout that are such signatures of this site. This is an especially brooding, virile Barolo, but Chiara and Giorgio Boschis clearly brought out all the best the vineyard had to give.

More Info

Piedmont
1
95 (VN)

In Bond

£590.00

Vinous (95)

The 2017 Barolo Mosconi is a powerful, brooding wine. Black cherry, gravel, dried herbs, scorched earth, spice and leather add to an impression of gravitas. This is an especially somber, potent Barolo that needs time to soften. Even so, it will always be a brute. The substantial finish is a thing of beauty. The Barolo Mosconi emerges from the estates oldest vines, which are 70-80 years old, and is aged in barrique.

More Info

Piedmont
1
95 (VN)

In Bond

£893.00

Vinous (95)

The 2017 Barolo Mosconi is a powerful, brooding wine. Black cherry, gravel, dried herbs, scorched earth, spice and leather add to an impression of gravitas. This is an especially somber, potent Barolo that needs time to soften. Even so, it will always be a brute. The substantial finish is a thing of beauty. The Barolo Mosconi emerges from the estates oldest vines, which are 70-80 years old, and is aged in barrique.

More Info

Piedmont
15
95 (VN)

In Bond

£327.00

Vinous (95)

The 2017 Barolo Mosconi is a powerful, brooding wine. Black cherry, gravel, dried herbs, scorched earth, spice and leather add to an impression of gravitas. This is an especially somber, potent Barolo that needs time to soften. Even so, it will always be a brute. The substantial finish is a thing of beauty. The Barolo Mosconi emerges from the estates oldest vines, which are 70-80 years old, and is aged in barrique.

More Info

Piedmont
1
94 (VN)

In Bond

£216.00

Vinous (94)

The 2018 Barolo Mosconi shows all the gravitas and natural darkness of this site, but in miniature. Black cherry, plum, gravel, smoke, crushed rocks and incense fill out the layers. There is plenty of Mosconi muscle, even if the volume of the best years isn't there.

More Info