Domaine Sérafin
About Domaine Sérafin
Christian Sérafin is a widely respected producer held in high regard by Robert M. Parker Jr., the second-generation of his family estate, Domaine Serafin, he produces formidable Burgundies that have won over numerous critics. Robert Parker, clearly an ardent fan, makes no effort to hide his admiration towards Sérafin:

"In a village of far too many underachievers, Christian Serafin stands out as one of the sure-handed winemakers. His wines have been remarkably consistent"

Sérafin's estate includes vineyard holdings in Gevrey-Chambertin, Morey-St.-Denis, and Chambolle-Musigny. His prized Charmes-Chambertin Grand Cru plot occupies a mere 0.31 hectares with vines planted in 1946. Today, the estate is managed by Christian's daughter Karine and niece Frédérique Goulley.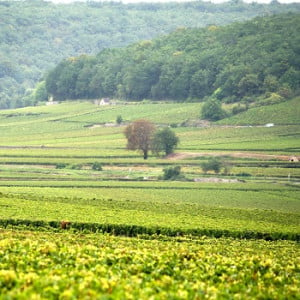 Name
Price Low
Price High
Year (Old)
Year (New)
Prices:
Product Name
Region
Qty
Score
Price

Burgundy
1
94+ (VN)

Inc. VAT

£4,977.67

Vinous (94+)

Deep red-ruby. Black cherry, minerals on the nose, with a suggestion of dark berry syrup. Sweet, lush and superripe but not yet as aromatic or complex in the middle palate as the Cazetiers. But this is wonderfully dense, silky and round. Finishes very long and sweet, with greater complexity emerging as the wine opens in the glass. Serafin suggests pairing this wine with beef and the Cazetiers with game, but I hope he wasn't suggesting I do this anytime soon.

More Info

Burgundy
2
95 (VN)

Inc. VAT

£3,663.67

Vinous (95)

Good bright, dark red. Sexy, fully ripe, expressive aromas and flavors of boysenberry, black raspberry, mocha, licorice and earth, lifted by a floral topnote. Then fat and silky on the palate, showing a pliant texture, a restrained sweetness and captivating inner-mouth perfume. Tightens up a bit on the very long, slowly mounting finish, with the fully ripe tannins arriving late. A very suave, aromatic Charmes in a feminine style, and finer and fresher than most examples from this grand cru in 2015. Winemaker Frédérique Bachotet presented this wine before her premier cru Les Cazetiers because she considers it to be finer and more elegant.

More Info

Burgundy
1
93-95 (WA)

Inc. VAT

£1,225.49

Wine Advocate (93-95)

The 2018 Charmes-Chambertin Grand Cru offers up a deep bouquet of ripe cherries, licorice, rose petals and toasty new oak. On the palate, it's full-bodied, fleshy and enveloping, with velvety tannins, an ample core of fruit, lively acids and a long, mouthwatering finish. More texturally lavish and expansive, this, too, is very promising.

More Info

Burgundy
2
-

Inc. VAT

£1,872.29

Burgundy
1
-

Inc. VAT

£3,804.58

Burgundy
1
85 (WA)

Inc. VAT

£766.18

Wine Advocate (85)

The 2014 Bourgogne Pinot Noir has a light brambly bouquet with pleasant redcurrant and cranberry aromas. The palate is medium-bodied with crunchy red berry fruit and perhaps just tapering in a little prematurely on the finish. Drink over the next 2-3 years.

More Info

Burgundy
1
-

Inc. VAT

£593.38

Burgundy
1
92+ (VN)

Inc. VAT

£2,413.27

Vinous (92+)

Bright, dark red. Very pure aromas and flavors of fresh black fruits, minerals, violet and spices; conveys clear terroir character for the year. Densely packed and juicy if a bit youthfully imploded. This concentrated, seriously tannic wine finishes chewy and long, with a very firm impression of structure and surprising energy.

More Info

Burgundy
1
90-92 (VN)

Inc. VAT

£1,934.98

Vinous (90-92)

(production was barely half of a normal crop): Bright, dark red; these 2016s all have inviting limpid colors. Slightly reduced aromas of red berries, mocha and soil. Fleshier and more concentrated than the Morey-Saint-Denis Les Millandes, with its sweet dark fruit and spice flavors cut by musky minerality. At once silkier and more backward than the Millandes, finishing with substantial ripe tannins. With its rocky complexity, this wine reminded me of a mini-Bonnes Mares.

More Info

Burgundy
2
90-92 (VN)

Inc. VAT

£1,084.84

Vinous (90-92)

(production was barely half of a normal crop): Bright, dark red; these 2016s all have inviting limpid colors. Slightly reduced aromas of red berries, mocha and soil. Fleshier and more concentrated than the Morey-Saint-Denis Les Millandes, with its sweet dark fruit and spice flavors cut by musky minerality. At once silkier and more backward than the Millandes, finishing with substantial ripe tannins. With its rocky complexity, this wine reminded me of a mini-Bonnes Mares.

More Info

Burgundy
1
-

Inc. VAT

£1,732.18

Burgundy
1
-

Inc. VAT

£2,004.58

Burgundy
1
-

Inc. VAT

£802.18

Burgundy
1
90 (VN)

Inc. VAT

£1,120.18

Vinous (90)

Good deep red. Cool aromas of sappy blackberry, licorice and smoked meat. Sweet, dense, fat and full, with hints of dark berries, coffee and game. Impressively broad for a village wine. Finishes with firm tannic backbone and late notes of leather and game. An excellent village wine.

More Info

Burgundy
1
-

Inc. VAT

£1,056.58

Burgundy
1
91+ (VN)

Inc. VAT

£1,590.07

Vinous (91+)

Good medium red. Classic Morey-Saint-Denis scents of purple berries, clove, dried flowers and earth; as with the set of '16s, this is totally different from the estate's Gevrey wines. Fresh but youthfully tight, showing limited early sweetness but very good definition and energy to the flavors of blackberry, blueberry, spices and violet. Finishes with subtle saline complexity and a note of licorice pastille, but the wine's dusty tannins are a touch dry today and will need patience.

More Info

Burgundy
1
-

Inc. VAT

£1,295.38

Burgundy
1
-

Inc. VAT

£1,364.98

Burgundy
1
88-91 (VN (ST))

Inc. VAT

£2,356.18

Vinous - Stephen Tanzer (88-91)

Medium red. Wild, reduced nose of game, leather, minerals and coffee. Elegant and seamless but with a wild edge to the flavors due to the element of reduction. A bit denser than the Corbeaux, but also quite subtle and suave, with fresh, harmonious acidity. Finishes with fine tannins and very good length.

More Info

Burgundy
1
93 (WA)

Inc. VAT

£2,899.27

Wine Advocate (93)

The 2009 Gevrey-Chambertin Les Fontenys is layered with dark cherries, flowers, spices and menthol. This is an especially fleshy, textured Gevrey. The showy personality of the vintage comes through, but there is also plenty of underlying structure and vibrancy. I especially like the intensity of the finish. Anticipated maturity: 2017-2029.

More Info

Burgundy
1
-

Inc. VAT

£1,636.18
Product Name
Region
Qty
Score
Price

Burgundy
1
94+ (VN)

In Bond

£4,116.00

Vinous (94+)

Deep red-ruby. Black cherry, minerals on the nose, with a suggestion of dark berry syrup. Sweet, lush and superripe but not yet as aromatic or complex in the middle palate as the Cazetiers. But this is wonderfully dense, silky and round. Finishes very long and sweet, with greater complexity emerging as the wine opens in the glass. Serafin suggests pairing this wine with beef and the Cazetiers with game, but I hope he wasn't suggesting I do this anytime soon.

More Info

Burgundy
2
95 (VN)

In Bond

£3,021.00

Vinous (95)

Good bright, dark red. Sexy, fully ripe, expressive aromas and flavors of boysenberry, black raspberry, mocha, licorice and earth, lifted by a floral topnote. Then fat and silky on the palate, showing a pliant texture, a restrained sweetness and captivating inner-mouth perfume. Tightens up a bit on the very long, slowly mounting finish, with the fully ripe tannins arriving late. A very suave, aromatic Charmes in a feminine style, and finer and fresher than most examples from this grand cru in 2015. Winemaker Frédérique Bachotet presented this wine before her premier cru Les Cazetiers because she considers it to be finer and more elegant.

More Info

Burgundy
1
93-95 (WA)

In Bond

£1,002.00

Wine Advocate (93-95)

The 2018 Charmes-Chambertin Grand Cru offers up a deep bouquet of ripe cherries, licorice, rose petals and toasty new oak. On the palate, it's full-bodied, fleshy and enveloping, with velvety tannins, an ample core of fruit, lively acids and a long, mouthwatering finish. More texturally lavish and expansive, this, too, is very promising.

More Info

Burgundy
2
-

In Bond

£1,541.00

Burgundy
1
-

In Bond

£3,132.00

Burgundy
1
85 (WA)

In Bond

£600.00

Wine Advocate (85)

The 2014 Bourgogne Pinot Noir has a light brambly bouquet with pleasant redcurrant and cranberry aromas. The palate is medium-bodied with crunchy red berry fruit and perhaps just tapering in a little prematurely on the finish. Drink over the next 2-3 years.

More Info

Burgundy
1
-

In Bond

£456.00

Burgundy
1
92+ (VN)

In Bond

£1,979.00

Vinous (92+)

Bright, dark red. Very pure aromas and flavors of fresh black fruits, minerals, violet and spices; conveys clear terroir character for the year. Densely packed and juicy if a bit youthfully imploded. This concentrated, seriously tannic wine finishes chewy and long, with a very firm impression of structure and surprising energy.

More Info

Burgundy
1
90-92 (VN)

In Bond

£1,574.00

Vinous (90-92)

(production was barely half of a normal crop): Bright, dark red; these 2016s all have inviting limpid colors. Slightly reduced aromas of red berries, mocha and soil. Fleshier and more concentrated than the Morey-Saint-Denis Les Millandes, with its sweet dark fruit and spice flavors cut by musky minerality. At once silkier and more backward than the Millandes, finishing with substantial ripe tannins. With its rocky complexity, this wine reminded me of a mini-Bonnes Mares.

More Info

Burgundy
2
90-92 (VN)

In Bond

£888.00

Vinous (90-92)

(production was barely half of a normal crop): Bright, dark red; these 2016s all have inviting limpid colors. Slightly reduced aromas of red berries, mocha and soil. Fleshier and more concentrated than the Morey-Saint-Denis Les Millandes, with its sweet dark fruit and spice flavors cut by musky minerality. At once silkier and more backward than the Millandes, finishing with substantial ripe tannins. With its rocky complexity, this wine reminded me of a mini-Bonnes Mares.

More Info

Burgundy
1
-

In Bond

£1,405.00

Burgundy
1
-

In Bond

£1,632.00

Burgundy
1
-

In Bond

£630.00

Burgundy
1
90 (VN)

In Bond

£895.00

Vinous (90)

Good deep red. Cool aromas of sappy blackberry, licorice and smoked meat. Sweet, dense, fat and full, with hints of dark berries, coffee and game. Impressively broad for a village wine. Finishes with firm tannic backbone and late notes of leather and game. An excellent village wine.

More Info

Burgundy
1
-

In Bond

£842.00

Burgundy
1
91+ (VN)

In Bond

£1,293.00

Vinous (91+)

Good medium red. Classic Morey-Saint-Denis scents of purple berries, clove, dried flowers and earth; as with the set of '16s, this is totally different from the estate's Gevrey wines. Fresh but youthfully tight, showing limited early sweetness but very good definition and energy to the flavors of blackberry, blueberry, spices and violet. Finishes with subtle saline complexity and a note of licorice pastille, but the wine's dusty tannins are a touch dry today and will need patience.

More Info

Burgundy
1
-

In Bond

£1,041.00

Burgundy
1
-

In Bond

£1,099.00

Burgundy
1
88-91 (VN (ST))

In Bond

£1,925.00

Vinous - Stephen Tanzer (88-91)

Medium red. Wild, reduced nose of game, leather, minerals and coffee. Elegant and seamless but with a wild edge to the flavors due to the element of reduction. A bit denser than the Corbeaux, but also quite subtle and suave, with fresh, harmonious acidity. Finishes with fine tannins and very good length.

More Info

Burgundy
1
93 (WA)

In Bond

£2,384.00

Wine Advocate (93)

The 2009 Gevrey-Chambertin Les Fontenys is layered with dark cherries, flowers, spices and menthol. This is an especially fleshy, textured Gevrey. The showy personality of the vintage comes through, but there is also plenty of underlying structure and vibrancy. I especially like the intensity of the finish. Anticipated maturity: 2017-2029.

More Info

Burgundy
1
-

In Bond

£1,325.00
Name
Price Low
Price High
Year (Old)
Year (New)