Château Clinet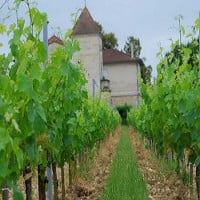 About Château Clinet
One of the most celebrated estates in Pomerol, Château Clinet is also known to be one of the oldest, with vines reportedly planted as early as 1785. The estate remained in the hands of the Constant family before being taken over by the Arnaud family, who also happens to own the legendary Pétrus! Despite the association with Pétrus, it wasn't exactly a bed of roses on the get-go for Château Clinet, whose wines were initially lacklustre right until the 1970s when Jean-Michel Arcaute came on board.
Viniculture
With support from oenologist Michel Rolland, Jean-Michel decisively replaced most of the Cabernet Sauvignon with Merlot and raised the bar in production standards by re-introducing hand-harvesting, manual selection of berries and longer cuvaison. The fruits of his labour came in the form of a perfect score for the 1989 vintage, which catapulted Château Clinet into its meteoric ascent till today.
Château Clinet's vineyards are the highest in Pomerol. It is also one of the oldest estates in Pomerol, with records showing vines planted in 1785. In C18th Clinet and Pétrus were under the same ownership. Jean-Louis Laborde bought the estate in 1998. His son Ronan, could have been a marathon runner, instead, he took over management in 2004 and made his life's work the return of Clinet to its previous position as one of the very top wines of Pomerol.
The Clinet vineyard is tiny, with just 10ha of Merlot (88%) and Cabernet Sauvignon and Cabernet Franc. Clinet is situated on great terroir on the Pomerol Plateau. Their closest neighbours are L'Eglise Clinet, Clos L'Eglise, Feytit-Clinet and Trotanoy. They also have vines sitting on more gravel close to Lafleur and Pétrus. The wines of Clinet are rich, supple, sensuous, powerful and in the best vintages, often showing floral, chocolate and spicy flavours. The wine ages well, developing sensuous textures and aromatic complexities.