Château L'Évangile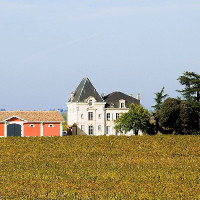 About Château L'Évangile
As part of the Lafite Rothschild stable, Domaines Barons de Rothschild (Lafite) became the sole owners of this beautiful property in 1998. Bringing with them the full power and talent of their Left Bank team, the wines swiftly ascended to the very top of Pomerol, developing a signature style packed with gorgeous fruit and utterly exceptional with bottle age.
Despite its relatively recent emergence as a force to be reckoned with on the Right Bank, Château L'Evangile is a monumentally historic estate. First mentioned in local records in 1741, the property seems to have been called Domaine de Fazilleau and Château L'Evangile alternately over the centuries. Its first owners, the Leglise family, were immensely important in the establishment of Pomerol as a great fine wine region, in many ways similar to its current owners the Rothschilds.
Viniculture
One of the largest estates in Pomerol at 22 hectares, Château L'Evangile is located on the Eastern side of the appellation near La Conseillante and Cheval Blanc. Being this close to St-Émilion, its soils match more closely with the legendary Cheval Blanc's gravel corridor sitting atop a subsoil of heavy clay than the classic, pure thick clay of Le Pin, for example.
Almost infallibly one of the very earliest ripening sites in the region, this terroir produces what has come to be adored as Château L'Evangile's signature style of intense, well-judged fruit, concentrated flavours and impossibly silky tannins. Generally a bit less expensive even than Carruades but punching up to Lafite's level, it is a magical estate that has emerged as one of the best in Pomerol.