Marques de Murrieta
About Marques de Murrieta
Named after Luciano de Murrieta, who has long been considered the founding fathers of modern Rioja winemaking, Marqués de Murrieta winery was bought by Vicente Cebrián-Sagarriga in 1983. His son, Vicente Dalmau Cebrián-Sagarriga, began working at the winery at the age of 13. After the sudden passing of his father in 1996, Vicente took over the reins and channelled his grief into growing the winery to what it is today. These developments included buying land (all wines use estate-grown grapes) and increasing cellar space to allow long term bottle ageing.
Vicente is supported by María Vargas, one of the highest-profile winemakers in Spain. Joining the winery as an assistant winemaker in 1995, Maria was appointed the head winemaker in 2000 and is credited with inspiring other females in the industry.
The Winemaking and the Wines
Their flagship cuvée, the Castillo Y'Gay Rioja Gran Reserva Especial, needs little introduction. Made only in the best vintages from vines planted in 1950, the wine spent a decade maturing in the cellars before being released and had no problems impressing wine critics. Delivering "marvelous aromas of crushed berries, tobacco, cedar and mushrooms" (JS), Luis Gutiérrez (Wine Advocate) reckons this to be one of the finest Rioja in modern days, with "all the stuffing and balance that is needed for a long (and positive) aging in bottle".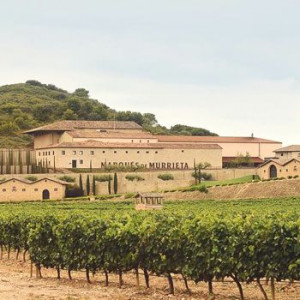 Name
Price Low
Price High
Year (Old)
Year (New)
Prices:
Product Name
Region
Qty
Score
Price

Rioja
4
95+ (WA)

Inc. VAT

£1,033.24

Wine Advocate (95+)

A worthy follow-up of the 2007, the 2007 Castillo Ygay Gran Reserva Especial will be released in late 2015. This is a cuvée of mostly Tempranillo with the balance of Mazuelo (Cariñena), a very important grape for Castillo de Ygay in percentages that vary depending on the vintage, and it's almost 15% in 2007. 2007 was not an easy vintage and in Ygay they had a terrible mildew attack and they lost 50% of the bunches. It's a cold, rainy year, but because of that circumstance the wine is concentrated. This is still a baby, long and with depth and tannins that should melt in a couple of years. Compared with the 2005 it is fresher, perhaps not as concentrated, but for me the extra freshness compensates and puts it at a very similar quality level. And the rule of thumb is to wait at least ten years after the harvest to start uncorking any Castillo de Ygay. Cheap it is not, but very good value it is, for the quality it delivers. 110,000 bottles were produced. There will be no Castillo de Ygay in 2008, but there will be 2009, 2010 and 2011. That's something exceptional to have three vintages in a row.

More Info

Rioja
3
99 (JS)

Inc. VAT

£406.80

James Suckling (99)

Marvelous aromas of crushed berries, tobacco, cedar and mushrooms. Some dried cheese. Then turns to flowers. Very complex. Full and intense with fantastic depth and power. It goes on for minutes. It is a wine that exudes tradition but gives a sense of modernity with precise winemaking. Two years in oak, one in concrete and three or four in bottle. Drink on release and age onwards.

More Info

Rioja
1
99 (JS)

Inc. VAT

£1,122.04

James Suckling (99)

Marvelous aromas of crushed berries, tobacco, cedar and mushrooms. Some dried cheese. Then turns to flowers. Very complex. Full and intense with fantastic depth and power. It goes on for minutes. It is a wine that exudes tradition but gives a sense of modernity with precise winemaking. Two years in oak, one in concrete and three or four in bottle. Drink on release and age onwards.

More Info

Rioja
1
98 (JS)

Inc. VAT

£1,276.84

James Suckling (98)

Extremely well-mannered, traditional character to this, showing layer upon layer of savory complexity on the nose, with iron, dried meat, tobacco, balsamic fruit, dried red berries, orange peel, leather and dried mushrooms. A medium-to full-bodied, linear and zesty Rioja that's full of nuanced flavors that linger through the very long, savory finish. Floral, too. Yet, it remains bright and precise. Tempranillo with 16% mazuelo. Drink on release or hold.

More Info

Rioja
45
100 (JS)

Inc. VAT

£789.62

James Suckling (100)

So much dried flower, mushroom, iron, rust, sweet berry, and grilled orange. Full-bodied with very elegant and refined tannins that melt in the mouth and give a real sense of place and integrity. Balanced and harmonious. The finesse and finish is endless. Production was 30% less than in 2011. Already so drinkable. A wonderful future. This is the new 1934 or 1964, two legends. Drink or hold.

More Info

Rioja
15
100 (JS)

Inc. VAT

£1,713.64

James Suckling (100)

So much dried flower, mushroom, iron, rust, sweet berry, and grilled orange. Full-bodied with very elegant and refined tannins that melt in the mouth and give a real sense of place and integrity. Balanced and harmonious. The finesse and finish is endless. Production was 30% less than in 2011. Already so drinkable. A wonderful future. This is the new 1934 or 1964, two legends. Drink or hold.

More Info

Rioja
2
96 (WA)

Inc. VAT

£1,072.84

Wine Advocate (96)

The 2005 Castillo de Ygay Gran Reserva Especial, a classic among classics, is back in top form with the excellent 2005 vintage. It's produced from a blend of 89% Tempranillo and 11% Mazuelo (aka Carinena), a difficult grape that is in high esteem at the winery (they exceptionally produced a varietal Mazuelo in 2000 to celebrate their 150th anniversary) as they consider it adds acidity and aging potential to the blend and has been selected specifically to make part of the flagship wine's blend. In 2005, the Tempranillo was harvested on September 30, the Mazuelo on October 3, and fermented separately in stainless steel vats. The Tempranillo ages in American oak barrels and the Mazuelo in French ones, both for a period of 30 months. The wine matures for a further two years in bottle before being released. It's extremely backward and tight, showing very young, with a balanced nose between spice, tertiary and cherry fruit aromas. It's a powerful, still young vintage, with plenty of glycerin, body, round tannins. An austere wine (is it the Mazuelo?), it is complex and ever-changing in the palate. It has a sense of harmony that only the best wines have. Very long and elegant. I loved its serious and austere overall feeling. 100,000 bottles produced. This is a true vin de garde which develops complex notes of violet and meat with time in the glass. This is a Gran Reserva greatly marked by the Mazuelo, which should give it great ability to age. At this quality level it represents very good value. Drink 2014-2030.

More Info

Rioja
1
100 (WA)

Inc. VAT

£2,365.22

Wine Advocate (100)

I have been terribly excited about this wine since I first learned that (part of) it was still in cement waiting to be bottled in September 2013. I consider the rare white Castillo Ygay one of the greatest white wines ever produced in Spain, and the 1986 Castillo Ygay Blanco Gran Reserva Especial is a great addition to the portfolio of the winery--an historic wine that is coming back to life. I did a vertical tasting of many of the old, historic vintages of this wine, and they are included in a separate article in this very same issue. This 1986 had seen the light as a limited early release bottled in 1992 and sold around 1995, and some bottles might still be found in the market. But most of it remained unbottled and was kept at the winery, where it stayed in oak for 21 years, followed by some six years in cement vats until it was bottled. It has 13.5% alcohol, an extremely low pH of 2.98 and 6.75 grams of acidity (tartaric). It has a very subtle nose and it's a bit shy, a little closed at first. It was only bottled one and a half years ago, and it's not crazy to say that the wine is showing extremely young. The wine shows more open the day after, when it has developed some nuances of mushrooms and verbena tea. This is mostly Viura with perhaps a pinch of Malvasía Riojana (aka Alarije). The palate is both powerful and elegant, with superb acidity and great length, with volume and sharpness, with a mineral, umami-driven finish. It fills your mouth, tickles your taste buds and makes you salivate. There is nothing negative about the wine; there is no excess oak, nothing blurry, nothing to improve... perhaps the bottle used! I think this is a perfect wine. It seems to be getting younger and younger with time in the glass; it seems to be getting more focused and sharper, and I have no doubt the wine will evolve and last for a very, very, very long time in bottle. I kept the opened bottle for almost one week and the wine didn't move one inch--no oxidation or any signs of fatigue. Having tasted many other vintages, including the also perfect 1919 (which is still going strong at age 97), I have no doubt we're talking about a white for the next 50 years. Looking at the older vintages, I might even be underestimating its life span. The potential next release could be the 1998 in no less than ten years' time.

More Info

Rioja
1
91 (VN)

Inc. VAT

£199.24

Vinous (91)

Opaque ruby. Oak-spice-accented red and blue fruits, vanilla, roasted coffee and a hint of smokiness on the perfumed nose. Supple and expansive in the mouth, offering concentrated black raspberry and cherry-vanilla flavors that turn sweeter with air. The vanilla and cherry notes linger on the sweet, persistent finish, which is shaped by supple, harmonious tannins. Definitely showing its oak right now, but there's plenty of fruit to back it up.

More Info

Rioja
1
94 (TA)

Inc. VAT

£203.21

Tim Atkin MW (94)

Fresh, serious, stylish and well balanced, this is a delightful 2015, with no sign of the heat of the vintage.

More Info

Rioja
1
94 (TA)

Inc. VAT

£199.24

Tim Atkin MW (94)

Fresh, serious, stylish and well balanced, this is a delightful 2015, with no sign of the heat of the vintage.

More Info

Rioja
1
-

Inc. VAT

£430.43

Rioja
3
-

Inc. VAT

£104.00

Rioja
2
-

Inc. VAT

£264.04

Rioja
1
-

Inc. VAT

£205.49
Product Name
Region
Qty
Score
Price

Rioja
4
95+ (WA)

In Bond

£845.00

Wine Advocate (95+)

A worthy follow-up of the 2007, the 2007 Castillo Ygay Gran Reserva Especial will be released in late 2015. This is a cuvée of mostly Tempranillo with the balance of Mazuelo (Cariñena), a very important grape for Castillo de Ygay in percentages that vary depending on the vintage, and it's almost 15% in 2007. 2007 was not an easy vintage and in Ygay they had a terrible mildew attack and they lost 50% of the bunches. It's a cold, rainy year, but because of that circumstance the wine is concentrated. This is still a baby, long and with depth and tannins that should melt in a couple of years. Compared with the 2005 it is fresher, perhaps not as concentrated, but for me the extra freshness compensates and puts it at a very similar quality level. And the rule of thumb is to wait at least ten years after the harvest to start uncorking any Castillo de Ygay. Cheap it is not, but very good value it is, for the quality it delivers. 110,000 bottles were produced. There will be no Castillo de Ygay in 2008, but there will be 2009, 2010 and 2011. That's something exceptional to have three vintages in a row.

More Info

Rioja
3
99 (JS)

Inc. VAT

£406.80

James Suckling (99)

Marvelous aromas of crushed berries, tobacco, cedar and mushrooms. Some dried cheese. Then turns to flowers. Very complex. Full and intense with fantastic depth and power. It goes on for minutes. It is a wine that exudes tradition but gives a sense of modernity with precise winemaking. Two years in oak, one in concrete and three or four in bottle. Drink on release and age onwards.

More Info

Rioja
1
99 (JS)

In Bond

£919.00

James Suckling (99)

Marvelous aromas of crushed berries, tobacco, cedar and mushrooms. Some dried cheese. Then turns to flowers. Very complex. Full and intense with fantastic depth and power. It goes on for minutes. It is a wine that exudes tradition but gives a sense of modernity with precise winemaking. Two years in oak, one in concrete and three or four in bottle. Drink on release and age onwards.

More Info

Rioja
1
98 (JS)

In Bond

£1,048.00

James Suckling (98)

Extremely well-mannered, traditional character to this, showing layer upon layer of savory complexity on the nose, with iron, dried meat, tobacco, balsamic fruit, dried red berries, orange peel, leather and dried mushrooms. A medium-to full-bodied, linear and zesty Rioja that's full of nuanced flavors that linger through the very long, savory finish. Floral, too. Yet, it remains bright and precise. Tempranillo with 16% mazuelo. Drink on release or hold.

More Info

Rioja
45
100 (JS)

In Bond

£650.00

James Suckling (100)

So much dried flower, mushroom, iron, rust, sweet berry, and grilled orange. Full-bodied with very elegant and refined tannins that melt in the mouth and give a real sense of place and integrity. Balanced and harmonious. The finesse and finish is endless. Production was 30% less than in 2011. Already so drinkable. A wonderful future. This is the new 1934 or 1964, two legends. Drink or hold.

More Info

Rioja
15
100 (JS)

In Bond

£1,412.00

James Suckling (100)

So much dried flower, mushroom, iron, rust, sweet berry, and grilled orange. Full-bodied with very elegant and refined tannins that melt in the mouth and give a real sense of place and integrity. Balanced and harmonious. The finesse and finish is endless. Production was 30% less than in 2011. Already so drinkable. A wonderful future. This is the new 1934 or 1964, two legends. Drink or hold.

More Info

Rioja
2
96 (WA)

In Bond

£878.00

Wine Advocate (96)

The 2005 Castillo de Ygay Gran Reserva Especial, a classic among classics, is back in top form with the excellent 2005 vintage. It's produced from a blend of 89% Tempranillo and 11% Mazuelo (aka Carinena), a difficult grape that is in high esteem at the winery (they exceptionally produced a varietal Mazuelo in 2000 to celebrate their 150th anniversary) as they consider it adds acidity and aging potential to the blend and has been selected specifically to make part of the flagship wine's blend. In 2005, the Tempranillo was harvested on September 30, the Mazuelo on October 3, and fermented separately in stainless steel vats. The Tempranillo ages in American oak barrels and the Mazuelo in French ones, both for a period of 30 months. The wine matures for a further two years in bottle before being released. It's extremely backward and tight, showing very young, with a balanced nose between spice, tertiary and cherry fruit aromas. It's a powerful, still young vintage, with plenty of glycerin, body, round tannins. An austere wine (is it the Mazuelo?), it is complex and ever-changing in the palate. It has a sense of harmony that only the best wines have. Very long and elegant. I loved its serious and austere overall feeling. 100,000 bottles produced. This is a true vin de garde which develops complex notes of violet and meat with time in the glass. This is a Gran Reserva greatly marked by the Mazuelo, which should give it great ability to age. At this quality level it represents very good value. Drink 2014-2030.

More Info

Rioja
1
100 (WA)

In Bond

£1,963.00

Wine Advocate (100)

I have been terribly excited about this wine since I first learned that (part of) it was still in cement waiting to be bottled in September 2013. I consider the rare white Castillo Ygay one of the greatest white wines ever produced in Spain, and the 1986 Castillo Ygay Blanco Gran Reserva Especial is a great addition to the portfolio of the winery--an historic wine that is coming back to life. I did a vertical tasting of many of the old, historic vintages of this wine, and they are included in a separate article in this very same issue. This 1986 had seen the light as a limited early release bottled in 1992 and sold around 1995, and some bottles might still be found in the market. But most of it remained unbottled and was kept at the winery, where it stayed in oak for 21 years, followed by some six years in cement vats until it was bottled. It has 13.5% alcohol, an extremely low pH of 2.98 and 6.75 grams of acidity (tartaric). It has a very subtle nose and it's a bit shy, a little closed at first. It was only bottled one and a half years ago, and it's not crazy to say that the wine is showing extremely young. The wine shows more open the day after, when it has developed some nuances of mushrooms and verbena tea. This is mostly Viura with perhaps a pinch of Malvasía Riojana (aka Alarije). The palate is both powerful and elegant, with superb acidity and great length, with volume and sharpness, with a mineral, umami-driven finish. It fills your mouth, tickles your taste buds and makes you salivate. There is nothing negative about the wine; there is no excess oak, nothing blurry, nothing to improve... perhaps the bottle used! I think this is a perfect wine. It seems to be getting younger and younger with time in the glass; it seems to be getting more focused and sharper, and I have no doubt the wine will evolve and last for a very, very, very long time in bottle. I kept the opened bottle for almost one week and the wine didn't move one inch--no oxidation or any signs of fatigue. Having tasted many other vintages, including the also perfect 1919 (which is still going strong at age 97), I have no doubt we're talking about a white for the next 50 years. Looking at the older vintages, I might even be underestimating its life span. The potential next release could be the 1998 in no less than ten years' time.

More Info

Rioja
1
91 (VN)

In Bond

£150.00

Vinous (91)

Opaque ruby. Oak-spice-accented red and blue fruits, vanilla, roasted coffee and a hint of smokiness on the perfumed nose. Supple and expansive in the mouth, offering concentrated black raspberry and cherry-vanilla flavors that turn sweeter with air. The vanilla and cherry notes linger on the sweet, persistent finish, which is shaped by supple, harmonious tannins. Definitely showing its oak right now, but there's plenty of fruit to back it up.

More Info

Rioja
1
94 (TA)

In Bond

£164.00

Tim Atkin MW (94)

Fresh, serious, stylish and well balanced, this is a delightful 2015, with no sign of the heat of the vintage.

More Info

Rioja
1
94 (TA)

In Bond

£150.00

Tim Atkin MW (94)

Fresh, serious, stylish and well balanced, this is a delightful 2015, with no sign of the heat of the vintage.

More Info

Rioja
1
-

In Bond

£348.00

Rioja
3
-

In Bond

£84.00

Rioja
2
-

In Bond

£204.00

Rioja
1
-

In Bond

£152.00
Name
Price Low
Price High
Year (Old)
Year (New)