Château Ormes de Pez
About Château Ormes de Pez
Château Ormes de Pez belongs to the Médoc landscape since the 18th century. Located West of Saint-Estèphe and bordering the hamlet of Pez, the estate owes its name to a magnificent grove of elm trees, which no longer exists today. Château Ormes de Pez is the second property – after Château Lynch-Bages – acquired by the Cazes family in 1939.
Viniculture
The vineyard extends over two distinct terroirs: the Cabernets thrive on the gravelly parcels composed of quartz and rolled pebbles whereas Merlot is best-suited to the cooler, sandy-clay parcels.
With distinctive harmonious spicy character, Château Ormes de Pez is true to its terroir. Wine lovers appreciate its opulence, elegance and well-rounded structure. Its powerful, rich and excellent tannic backbone allows graceful ageing.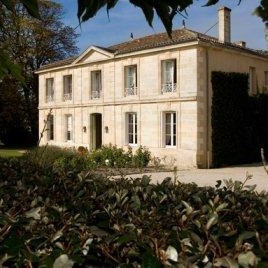 Name
Price Low
Price High
Year (Old)
Year (New)
Prices:
Product Name
Region
Qty
Score
Price

Bordeaux
2
-

Inc. VAT

£166.80

Bordeaux
1
-

Inc. VAT

£432.58

Bordeaux
1
86 (WA)

Inc. VAT

£566.98

Wine Advocate (86)

I am tempted to say this wine is too obviously commercial, but it is still and attractive soft, round, medium to dark ruby-colored claret with herb, black cherry, and currant fruit notes. Lush, with some elegance, medium body, soft tannin, and an easy-going finish, this wine should be drunk during its first 7-8 years of life.

More Info

Bordeaux
1
85-88 (VN (ST))

Inc. VAT

£448.87

Vinous - Stephen Tanzer (85-88)

(60% cabernet sauvignon, 30% merlot and 10% cabernet franc) Bright ruby-red. Slightly reduced aromas of blackberry, black cherry, violet and licorice. Fairly dense if a bit chunky, with moderately sweet flavors of dark berries, licorice and shoe polish. Could use a bit more cut, but offers good fruit and texture, and finishes with reasonably sweet tannins.

More Info

Bordeaux
1
93 (WE)

Inc. VAT

£417.67

Wine Enthusiast (93)

92-94 A gorgeous, opulently surfaced wine. The freshness cuts through the tannins to give the ripest of plum juice fruits. Powerful, while also deliciously juicy

More Info

Bordeaux
1
94 (WE)

Inc. VAT

£392.47

Wine Enthusiast (94)

This powerful wine is dense with rich tannins and black fruits that are balanced. Full and concentrated, it's a wine with great potential.

More Info

Bordeaux
1
93 (JS)

Inc. VAT

£558.07

James Suckling (93)

Earthy and savory, this starts rich and mellow then slowly turns in the stern direction. A lot of personality and character, and power for long ageing. Try in 2020.

More Info

Bordeaux
1
94 (WE)

Inc. VAT

£408.07

Wine Enthusiast (94)

This dense wine is full of generous fruits and a fine structure. Already balanced, notes of blackberry are hit with touches of spice and dark chocolate. Made by the team at Lynch-Bages, this has similar elegance.

More Info

Bordeaux
1
94 (WE)

Inc. VAT

£291.64

Wine Enthusiast (94)

This dense wine is full of generous fruits and a fine structure. Already balanced, notes of blackberry are hit with touches of spice and dark chocolate. Made by the team at Lynch-Bages, this has similar elegance.

More Info

Bordeaux
3
92-93 (JS)

Inc. VAT

£438.07

James Suckling (92-93)

The density for the vintage is impressive with dark-berry and cherry character. Medium to full body, velvety tannins and a fresh and bright finish. Linear and driven.

More Info

Bordeaux
2
92-93 (JS)

Inc. VAT

£244.24

James Suckling (92-93)

The density for the vintage is impressive with dark-berry and cherry character. Medium to full body, velvety tannins and a fresh and bright finish. Linear and driven.

More Info

Bordeaux
1
93-94 (JS)

Inc. VAT

£474.07

James Suckling (93-94)

This is very dense and lively with blueberry and blackberry character. Lots of purple fruit at the end. Full body and powerful tannins. Spicy undertones with hints of black tea.

More Info

Bordeaux
1
94 (DC)

Inc. VAT

£359.47

Decanter (94)

Intense nose, smells powerful, strong and structured. Excellent energy, this is good quality, quite bold and rich, velvety and clearly powerful with tannins that are at the fore right now and totally cover the mouth. This has a juicy appeal though with bright strawberry and cherry fruit flavours and a minty fresh finish. Lovely overall appeal. One to hold on to for a few years before opening.

More Info

Bordeaux
2
94 (DC)

Inc. VAT

£244.24

Decanter (94)

Intense nose, smells powerful, strong and structured. Excellent energy, this is good quality, quite bold and rich, velvety and clearly powerful with tannins that are at the fore right now and totally cover the mouth. This has a juicy appeal though with bright strawberry and cherry fruit flavours and a minty fresh finish. Lovely overall appeal. One to hold on to for a few years before opening.

More Info

Bordeaux
2
93 (DC)

Inc. VAT

£231.64

Decanter (93)

Blueberry, raspberry and cassis, there is concentration but also juice. Merlot-dominant (following a restructuring of the vineyard to better align grapes with terroir) with bite and freshness. A lovely smoky edge here, this is another successful vintage for Ormes de Pez. 4% Petit Verdot completes the blend. 3.69ph. 45% new oak. A yield of 42hl/ha which was not as low here as at Lynch Bages because of more clay in the soils, and because the Merlot was less impacted by the drought than the Cabernet Sauvignon.

More Info
Product Name
Region
Qty
Score
Price

Bordeaux
2
-

Inc. VAT

£166.80

Bordeaux
1
-

In Bond

£322.00

Bordeaux
1
86 (WA)

In Bond

£434.00

Wine Advocate (86)

I am tempted to say this wine is too obviously commercial, but it is still and attractive soft, round, medium to dark ruby-colored claret with herb, black cherry, and currant fruit notes. Lush, with some elegance, medium body, soft tannin, and an easy-going finish, this wine should be drunk during its first 7-8 years of life.

More Info

Bordeaux
1
85-88 (VN (ST))

In Bond

£342.00

Vinous - Stephen Tanzer (85-88)

(60% cabernet sauvignon, 30% merlot and 10% cabernet franc) Bright ruby-red. Slightly reduced aromas of blackberry, black cherry, violet and licorice. Fairly dense if a bit chunky, with moderately sweet flavors of dark berries, licorice and shoe polish. Could use a bit more cut, but offers good fruit and texture, and finishes with reasonably sweet tannins.

More Info

Bordeaux
1
93 (WE)

In Bond

£316.00

Wine Enthusiast (93)

92-94 A gorgeous, opulently surfaced wine. The freshness cuts through the tannins to give the ripest of plum juice fruits. Powerful, while also deliciously juicy

More Info

Bordeaux
1
94 (WE)

In Bond

£295.00

Wine Enthusiast (94)

This powerful wine is dense with rich tannins and black fruits that are balanced. Full and concentrated, it's a wine with great potential.

More Info

Bordeaux
1
93 (JS)

In Bond

£433.00

James Suckling (93)

Earthy and savory, this starts rich and mellow then slowly turns in the stern direction. A lot of personality and character, and power for long ageing. Try in 2020.

More Info

Bordeaux
1
94 (WE)

In Bond

£308.00

Wine Enthusiast (94)

This dense wine is full of generous fruits and a fine structure. Already balanced, notes of blackberry are hit with touches of spice and dark chocolate. Made by the team at Lynch-Bages, this has similar elegance.

More Info

Bordeaux
1
94 (WE)

In Bond

£227.00

Wine Enthusiast (94)

This dense wine is full of generous fruits and a fine structure. Already balanced, notes of blackberry are hit with touches of spice and dark chocolate. Made by the team at Lynch-Bages, this has similar elegance.

More Info

Bordeaux
3
92-93 (JS)

In Bond

£333.00

James Suckling (92-93)

The density for the vintage is impressive with dark-berry and cherry character. Medium to full body, velvety tannins and a fresh and bright finish. Linear and driven.

More Info

Bordeaux
2
92-93 (JS)

In Bond

£187.50

James Suckling (92-93)

The density for the vintage is impressive with dark-berry and cherry character. Medium to full body, velvety tannins and a fresh and bright finish. Linear and driven.

More Info

Bordeaux
1
93-94 (JS)

In Bond

£363.00

James Suckling (93-94)

This is very dense and lively with blueberry and blackberry character. Lots of purple fruit at the end. Full body and powerful tannins. Spicy undertones with hints of black tea.

More Info

Bordeaux
1
94 (DC)

In Bond

£267.50

Decanter (94)

Intense nose, smells powerful, strong and structured. Excellent energy, this is good quality, quite bold and rich, velvety and clearly powerful with tannins that are at the fore right now and totally cover the mouth. This has a juicy appeal though with bright strawberry and cherry fruit flavours and a minty fresh finish. Lovely overall appeal. One to hold on to for a few years before opening.

More Info

Bordeaux
2
94 (DC)

In Bond

£187.50

Decanter (94)

Intense nose, smells powerful, strong and structured. Excellent energy, this is good quality, quite bold and rich, velvety and clearly powerful with tannins that are at the fore right now and totally cover the mouth. This has a juicy appeal though with bright strawberry and cherry fruit flavours and a minty fresh finish. Lovely overall appeal. One to hold on to for a few years before opening.

More Info

Bordeaux
2
93 (DC)

In Bond

£177.00

Decanter (93)

Blueberry, raspberry and cassis, there is concentration but also juice. Merlot-dominant (following a restructuring of the vineyard to better align grapes with terroir) with bite and freshness. A lovely smoky edge here, this is another successful vintage for Ormes de Pez. 4% Petit Verdot completes the blend. 3.69ph. 45% new oak. A yield of 42hl/ha which was not as low here as at Lynch Bages because of more clay in the soils, and because the Merlot was less impacted by the drought than the Cabernet Sauvignon.

More Info
Name
Price Low
Price High
Year (Old)
Year (New)