Philip Togni
About Philip Togni
Philip Togni is a living legend who produced Chappellet Cabernet Sauvignon 1969, "one of the most extraordinary California Cabernet Sauvignon" that Robert Parker has ever tasted. His eponymous winery hardly needs any introduction to lovers of fine Napa Valley Cabernet Sauvignon. There are very few wineries in the US like Philip Togni, whose wines have a classically Californian sense of independence but a decisively old-world sense of style.
Philip Togni was a former student of the great Émile Peynaud at the University of Bordeaux, where he was entranced by the perfumed, refined style of wines produced by the best of the Bordelais. Following his formative inspiration, his estate-grown Cabernet Sauvignon follows this style to this day, and his wines have been consistently likened to Saint-Julien and Margaux's top-classed growths more so than fellow Napa neighbours.
Today, the winery is still in the capable hands of the Togni family - Philip's talented daughter Lisa Togni has taken charge of the estate's management. Sharing her father's aspiration, they continue to produce an unbroken string of world-class Margaux-styled Cabernets.
Philip Togni's Wines
The estate produces three wines only. The estate's flagship wine, Cabernet Sauvignon, is a very age-worthy Margaux-type blend of mainly Cabernet Sauvignon, with Merlot, Cabernet Franc and Petit Verdot. Tanbark Hill Vineyard Cabernet is made from certain Cabernet Sauvignon blocks of our vineyard and is a wine that is more approachable when young. Finally, Ca' Togni is a very sweet red wine inspired by Constantia, the great South African wine of the 19th century. It has always been made from our small planting of the rare table grape Black Hamburgh.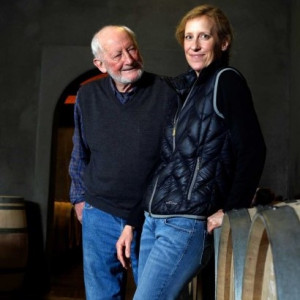 Name
Price Low
Price High
Year (Old)
Year (New)
Prices:
Product Name
Region
Qty
Score
Price

California
1
97 (WA)

Inc. VAT

£5,101.27

Wine Advocate (97)

The 2001 Cabernet Sauvignon Estate is deep garnet-purple colored with a gorgeous, meat and yeast extract-laced nose with notions of ceps and truffles over a core of crème de cassis, blackberry compote and star anise plus hints of camphor and potpourri. Medium-bodied, fine, fresh and delicately played with loads of spice and savory layers, it finishes on a compelling perfumed note.

More Info

California
1
93+ (WA)

Inc. VAT

£1,118.47

Wine Advocate (93+)

Dramatically better, the dark ruby/plum/garnet-hued 2008 Cabernet Sauvignon Estate exhibits a subtly herbaceous nose with hints of sweet raspberries and black currants in the background. More backward than other great vintages such as 2007, 2005, 2004, 2002 and 2001, this medium to full-bodied, substantial 2008 needs 3-4 years of cellaring and should age for 15-20+ years. Although it is not one of his greatest classics, it is still a very fine effort, and will be very long-lived.

More Info

California
1
95+ (WA)

Inc. VAT

£1,504.87

Wine Advocate (95+)

The 2009 Cabernet Sauvignon is stunningly beautiful and seductive in its red fruit, mint and tobacco. This is a surprisingly accessible vintage for the Cabernet Sauvignon. Today it looks like an excellent choice for readers who want to explore the wines of this iconic producer – as long as it doesn't close down in bottle. Togni's 2009 is notable for its exceptional elegance, finesse and pedigree. There is plenty of Spring Mountain structure, but today the 2009 is disarmingly sexy and radiant for such a young wine. Anticipated maturity: 2017-2029.

More Info

California
1
97 (VN)

Inc. VAT

£1,902.07

Vinous (97)

The 2012 Cabernet Sauvignon is stunningly beautiful, especially in the way it brings together intense, voluptuous fruit and structure. Racy and polished in the glass, the 2012 races across the palate with intense dark red stone fruit, spice, cedar, tobacco and floral notes, all in an energetic, vibrant style that suggests 25-30 years of aging will be a breeze. What a gorgeous wine this is.

More Info

California
1
97 (VN)

Inc. VAT

£388.09

Vinous (97)

Togni's 2014 Cabernet Sauvignon Estate is quite dark and powerful, but also very much medium in body. Graphite, smoke, savory herbs, mint, leather and a core of inky dark red and purplish fruit infuse this deep, beautifully layered Cabernet Sauvignon. The 2014 is a wine built on energy and aromatics that won't hit its stride until at least age ten.

More Info

California
2
96+ (WA)

Inc. VAT

£200.00

Wine Advocate (96+)

Medium to deep garnet-purple colored, the 2018 Cabernet Sauvignon Estate offers up intense notes of crushed black currants, fresh blackberries and ripe red plums with hints of pencil lead, black raspberries, underbrush and unsmoked cigars plus a touch of tapenade. Medium to full-bodied, the palate delivers bold, crunchy black and red berry layers with a lively backbone and firm, grainy tannins, finishing long and energetic. 1,470 cases were made.

More Info

California
1
96+ (WA)

Inc. VAT

£1,150.84

Wine Advocate (96+)

Medium to deep garnet-purple colored, the 2018 Cabernet Sauvignon Estate offers up intense notes of crushed black currants, fresh blackberries and ripe red plums with hints of pencil lead, black raspberries, underbrush and unsmoked cigars plus a touch of tapenade. Medium to full-bodied, the palate delivers bold, crunchy black and red berry layers with a lively backbone and firm, grainy tannins, finishing long and energetic. 1,470 cases were made.

More Info

California
1
92 (VN)

Inc. VAT

£955.78

Vinous (92)

The 2015 Cabernet Sauvignon Tanbark Hill is soft, succulent and inviting, all of which make it a super-appealing wine to drink now and over the next decade or so. The radiance and fruit intensity of the year comes through nicely, and yet the wine retains its classic, mid-weight sense of structure and overall feel. Crushed flowers and sweet spice add lift in this gracious, pretty wine from Togni.

More Info
Product Name
Region
Qty
Score
Price

California
1
97 (WA)

In Bond

£4,219.00

Wine Advocate (97)

The 2001 Cabernet Sauvignon Estate is deep garnet-purple colored with a gorgeous, meat and yeast extract-laced nose with notions of ceps and truffles over a core of crème de cassis, blackberry compote and star anise plus hints of camphor and potpourri. Medium-bodied, fine, fresh and delicately played with loads of spice and savory layers, it finishes on a compelling perfumed note.

More Info

California
1
93+ (WA)

In Bond

£900.00

Wine Advocate (93+)

Dramatically better, the dark ruby/plum/garnet-hued 2008 Cabernet Sauvignon Estate exhibits a subtly herbaceous nose with hints of sweet raspberries and black currants in the background. More backward than other great vintages such as 2007, 2005, 2004, 2002 and 2001, this medium to full-bodied, substantial 2008 needs 3-4 years of cellaring and should age for 15-20+ years. Although it is not one of his greatest classics, it is still a very fine effort, and will be very long-lived.

More Info

California
1
95+ (WA)

In Bond

£1,222.00

Wine Advocate (95+)

The 2009 Cabernet Sauvignon is stunningly beautiful and seductive in its red fruit, mint and tobacco. This is a surprisingly accessible vintage for the Cabernet Sauvignon. Today it looks like an excellent choice for readers who want to explore the wines of this iconic producer – as long as it doesn't close down in bottle. Togni's 2009 is notable for its exceptional elegance, finesse and pedigree. There is plenty of Spring Mountain structure, but today the 2009 is disarmingly sexy and radiant for such a young wine. Anticipated maturity: 2017-2029.

More Info

California
1
97 (VN)

In Bond

£1,553.00

Vinous (97)

The 2012 Cabernet Sauvignon is stunningly beautiful, especially in the way it brings together intense, voluptuous fruit and structure. Racy and polished in the glass, the 2012 races across the palate with intense dark red stone fruit, spice, cedar, tobacco and floral notes, all in an energetic, vibrant style that suggests 25-30 years of aging will be a breeze. What a gorgeous wine this is.

More Info

California
1
97 (VN)

In Bond

£317.00

Vinous (97)

Togni's 2014 Cabernet Sauvignon Estate is quite dark and powerful, but also very much medium in body. Graphite, smoke, savory herbs, mint, leather and a core of inky dark red and purplish fruit infuse this deep, beautifully layered Cabernet Sauvignon. The 2014 is a wine built on energy and aromatics that won't hit its stride until at least age ten.

More Info

California
2
96+ (WA)

In Bond

£164.00

Wine Advocate (96+)

Medium to deep garnet-purple colored, the 2018 Cabernet Sauvignon Estate offers up intense notes of crushed black currants, fresh blackberries and ripe red plums with hints of pencil lead, black raspberries, underbrush and unsmoked cigars plus a touch of tapenade. Medium to full-bodied, the palate delivers bold, crunchy black and red berry layers with a lively backbone and firm, grainy tannins, finishing long and energetic. 1,470 cases were made.

More Info

California
1
96+ (WA)

In Bond

£943.00

Wine Advocate (96+)

Medium to deep garnet-purple colored, the 2018 Cabernet Sauvignon Estate offers up intense notes of crushed black currants, fresh blackberries and ripe red plums with hints of pencil lead, black raspberries, underbrush and unsmoked cigars plus a touch of tapenade. Medium to full-bodied, the palate delivers bold, crunchy black and red berry layers with a lively backbone and firm, grainy tannins, finishing long and energetic. 1,470 cases were made.

More Info

California
1
92 (VN)

In Bond

£758.00

Vinous (92)

The 2015 Cabernet Sauvignon Tanbark Hill is soft, succulent and inviting, all of which make it a super-appealing wine to drink now and over the next decade or so. The radiance and fruit intensity of the year comes through nicely, and yet the wine retains its classic, mid-weight sense of structure and overall feel. Crushed flowers and sweet spice add lift in this gracious, pretty wine from Togni.

More Info
Name
Price Low
Price High
Year (Old)
Year (New)