Robert Weil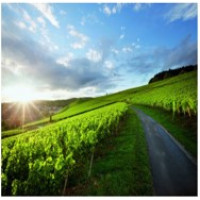 Robert Weil
is the
star producer
in Rheingau. Founded in 1875, the estate has deep roots in German
Riesling tradition
. The estate today is run by Wilhelm Weil, the great-grandson of the estate's founder. Across their 90ha they grow only Riesling, which grows on angles of up to 60 degrees on the steep banks of the Rhine River. And all picking is done by hand!
Robert Weil Rieslings express the
mineral-rich
soils of the vineyards. They are elegant and complex, with pronounced fruit and nuanced flavors and aromas. They embody a perfect interplay of fine yet firm acidity with natural sweetness and extract.
Prices:
Year
Wine
Region
Format
Qty
Score
Price
Wishlist

Robert Weil Kiedrich Gräfenberg Riesling Auslese 2010 (12x37.5cl)

Inc. VAT: £421.67

2010
Rheingau
12x37.5cl
1
-
Inc. VAT: £421.67

Robert Weil Kiedrich Gräfenberg Riesling Auslese 2013 (6x75cl)

Inc. VAT: £384.47

2013
Rheingau
6x75cl
1
-
Inc. VAT: £384.47

Robert Weil Kiedricher Grafenberg Riesling Spatlese 2018 (6x75cl)

Inc. VAT: £370.67

2018
Rheingau
6x75cl
1
96 (JS)

Read Review/Description

Inc. VAT: £370.67
Year
Wine
Region
Format
Qty
Score
Price
Wishlist

Robert Weil Kiedrich Gräfenberg Riesling Auslese 2010 (12x37.5cl)

In Bond: £338.00

2010
Rheingau
12x37.5cl
1
-
In Bond: £338.00

Robert Weil Kiedrich Gräfenberg Riesling Auslese 2013 (6x75cl)

In Bond: £307.00

2013
Rheingau
6x75cl
1
-
In Bond: £307.00

Robert Weil Kiedricher Grafenberg Riesling Spatlese 2018 (6x75cl)

In Bond: £295.50

2018
Rheingau
6x75cl
1
96 (JS)

Read Review/Description

In Bond: £295.50