Roberto Voerzio
About Roberto Voerzio
Roberto Voerzio is undeniably one of the greatest winemakers in Piedmont, his "Barolos are some of the richest, deepest and most texturally beautiful wines" (Antonio Galloni, Vinous). Voerzio's name, not to mention his labels, is one of the most recognisable in Italy and these exceedingly sought-after bottlings have acquired one of the largest cult followings in Piedmont.
The Roberto Voerzio estate was born in 1987 in the heart of the Langhe, and has since built a collection of La Morra's most prized vineyards, rivalled by few other growers. Described by Antonio Galloni, Vinous as 'one of the world's most talented and passionate winemakers', Voerzio is a staunch perfectionist, only bottling his wines if they match his exacting standards.
Viniculture
Voerzio's yields are also the lowest in the region (500g of fruit per vine for the Crus), giving the utmost intensity and generosity to his wines. The freshness he obtains from these radical green harvesting methods allows his masterpieces to age with a unique style. It is this avant-garde approach that has given him a modernist reputation, yet taking his greatest inspiration from the masters; Giacosa, Conterno and Rinaldi, he expertly bridges the gap to the traditional school. This incredible attention to detail and immaculate vineyard management not only results in stunning quality, but also tiny volumes being produced.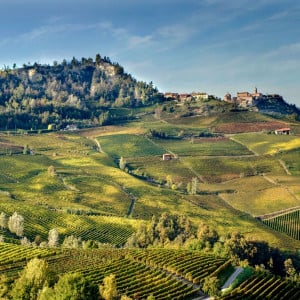 Name
Price Low
Price High
Year (Old)
Year (New)
Prices:
Product Name
Region
Qty
Score
Price

Piedmont
1
96 (VN)

Inc. VAT

£1,264.84

Vinous (96)

A magnum of Roberto Voerzio's 2000 Barbera d'Alba Pozzo, from David Stout's cellar, was magnificent. Gloriously ripe and seamless, the wine showed extraordinary purity and enough freshness to drink well for at least another decade. It was magnificent, and on its own the most impressive of these three wines.

More Info

Piedmont
1
95 (VN)

Inc. VAT

£741.89

Vinous (95)

The 2007 Barbera d'Alba Riserva Vigneto Pozzo dell'Annunziata (magnum) shows off gorgeous, silky fruit, finessed tannins and superb length. Dark fruit, graphite and spices emerge over time, adding further shades of complexity and depth. This shows marvelous intensity, but it is years away from showing its hand. The Pozzo usually starts drinking well around age ten, but given the sheer concentration of the 2007 and the magnum format, that may turn out to be an overly optimistic view. This is an abslolutely beautiful, harmonious Barbera that only requires patience.

More Info

Piedmont
5
-

Inc. VAT

£422.89

Piedmont
1
98 (JS)

Inc. VAT

£3,354.58

James Suckling (98)

Blackberry, black truffles, red fruits, minerals and flowers. This is superb with a dense and powerful palate of dark fruits and minerals. Goes on for minutes. Tight and racy. Try after 2014.

More Info

Piedmont
1
97 (JS)

Inc. VAT

£1,353.14

James Suckling (97)

Vivid aromas of ripe, almost dry strawberries with fresh roses. Perfumes transform in the glass. Full body plus dusty tannins that are velvety and caressing. Tangy finish. A rich and structured red with a long future. Better in 2020.

More Info

Piedmont
2
97 (JS)

Inc. VAT

£776.42

James Suckling (97)

Very subtle aromas of dried strawberry with cedar and flowers that follow through to a full body with tight, linear tannins that are focused and polished. Earth, spice and stone undertones. Extremely firm and long. Succulent. Racy and driven. Needs four or five years to open.

More Info

Piedmont
1
97 (JS)

Inc. VAT

£1,344.04

James Suckling (97)

Very subtle aromas of dried strawberry with cedar and flowers that follow through to a full body with tight, linear tannins that are focused and polished. Earth, spice and stone undertones. Extremely firm and long. Succulent. Racy and driven. Needs four or five years to open.

More Info

Piedmont
1
98 (WA)

Inc. VAT

£2,316.07

Wine Advocate (98)

Voerzio's 2007 Barolo Cerequio is a wonderful counter to the virile, imposing Brunate. Sweet red fruit, flowers and menthol are woven into a nuanced, textured fabric of notable class and elegance. The Cerequio possesses dazzling inner perfume, silky tannins and phenomenal length. It is a stunning, beautifully articulated Barolo blessed with tons of intensity and compelling overall balance. A final burst of red berries informs the long, explosive, perfumed finish. Anticipated maturity: 2017-2027.

More Info

Piedmont
1
97 (JS)

Inc. VAT

£1,065.64

James Suckling (97)

This is a very perfumed red with cherry, strawberry and rose petal aromas that follow through to a full body, ultra-fine tannins and a fresh finish. Pretty and energetic acidity gives focus and backbone to the wine. So delicious already but better in 2021.

More Info

Piedmont
1
94 (VN)

Inc. VAT

£1,113.64

Vinous (94)

The 2013 Barolo Cerequio is soft, delicate and understated, with a creamy expression of fruit, silky tannins and exceptional overall balance. Sweet floral notes, bright red stone fruits, mint and cinnnamon give the wine its aromatic lift and presence. The only thing the 2013 is missing is the fruit intensity and exuberance of the very best years. Today, the Cerequio comes across as not fully formed and still recovering from its bottling about two months before this tasting. It will be interesting to see if more vineyard signatures develop over time.

More Info

Piedmont
1
100 (JS)

Inc. VAT

£1,759.24

James Suckling (100)

Wow. This is archetypal Barolo with a solid cylinder of polished tannins running through the center of the wine from start to finish. Full-bodied and wonderfully constructed with the tannins and beautiful fruit in all the right places. Dark fruit, dried earth and mushrooms with mild, hazelnut notes. Fantastic is the word to describe it. Endless finish. Drink after 2024 and onwards.

More Info

Piedmont
1
98 (JS)

Inc. VAT

£776.42

James Suckling (98)

Extremely perfumed and beautiful, offering rose-petal and lavender aromas with some tar to the ripe cherries. Some spice, such as nutmeg, as well as light hazelnut. Fresh. Full-bodied, very tight and compact with firmness and wonderful length and focus. Consistent drive through the center of the wine. Better after 2025.

More Info

Piedmont
1
98 (JS)

Inc. VAT

£1,347.64

James Suckling (98)

Extremely perfumed and beautiful, offering rose-petal and lavender aromas with some tar to the ripe cherries. Some spice, such as nutmeg, as well as light hazelnut. Fresh. Full-bodied, very tight and compact with firmness and wonderful length and focus. Consistent drive through the center of the wine. Better after 2025.

More Info

Piedmont
1
95 (JS)

Inc. VAT

£631.24

James Suckling (95)

This is incredibly deep and tight with dried rose petals, cedar and light plums and strawberries on the nose. The palate is refined and firm with precise balance of fruit, tannin and acidity. This is the first vintage. 50% of this comes from Voerzio crus and the rest comes from an area called Boiolo, near Brunate and Rocche dell'Annunziata. Wonderful balance and depth. Drink after 2022.

More Info

Piedmont
1
97 (JS)

Inc. VAT

£608.44

James Suckling (97)

Dried strawberry with asphalt, dried meat and acorns. Lots of flowers as well. Full-bodied and powerful with fantastic depth of fruit and layers of chewy, ripe tannins. An extremely powerful and muscular wine, yet it maintains its energy and verve. Try after 2024.

More Info

Piedmont
5
-

Inc. VAT

£576.49

Piedmont
3
95 (VN)

Inc. VAT

£793.22

Vinous (95)

Voerzio's 2015 Barolo Fossati is gorgeous. As always, the Fossati has a slightly nervous quality to its tannins. In this vintage, that's a plus, as it gives the wine tension, energy and focus, all of which work so well in balancing the natural radiance of the fruit. This mid-weight Barolo packs plenty of punch and depth/

More Info

Piedmont
1
95 (VN)

Inc. VAT

£1,498.84

Vinous (95)

Voerzio's 2015 Barolo Fossati is gorgeous. As always, the Fossati has a slightly nervous quality to its tannins. In this vintage, that's a plus, as it gives the wine tension, energy and focus, all of which work so well in balancing the natural radiance of the fruit. This mid-weight Barolo packs plenty of punch and depth/

More Info

Piedmont
9
-

Inc. VAT

£1,300.84

A little closed initially but allow it time and broad, plump but fresh ripe fruits soon sweep across the palate. Initial impressions are of cool berry flavours with a brambly earthiness to the fruit. The palate gradually unfurls with a mix of bright and dark tayberry and loganberry notes with cooling hints of moss and undergrowth, whilst a lingering suggestion of plum sits in the background. Overall this feels like one of the breezier, fresher wines in this cellar albeit in a solidly built style - crisp fruits in a full and gripping structure. Fossati sits mostly in the Barolo commune, tipping into La Morra at its steepest western end. The slope is relatively gentle and the soil is mainly deep and clay influenced, though is much stonier at its steepest part at the top of the hill. As well as soil depth, the vineyard is also characterised by its very uniform east/south east exposure and its high altitude of 340 to 480m above sea level. Voerzio have a small plot planted with 35-40 year old vines.

More Info

Piedmont
2
-

Inc. VAT

£865.94

Piedmont
2
94 (VN)

Inc. VAT

£864.02

Vinous (94)

The 2011 Barolo Riserva 10 Anni Case Nere wraps around the palate with stunning, utterly sensual beauty. Sweet floral notes meld into expressive red stone fruits in a lifted, perfumed Barolo built on aromatics and silkiness. Exotic orange peel and tangerine notes add brightness on the finish.

More Info

Piedmont
1
94 (VN)

Inc. VAT

£1,346.44

Vinous (94)

The 2014 Barolo La Serra is bright, floral and energetic, with all of the sinewy tension that is typical of this site. I would cellar the 2014 for at least a few years to allow some of the angular contours to soften. There is a good deal of inner sweetness that will emerge in time. Cedar, sweet pipe tobacco, mint and dried cherry all grace this expressive, savory Barolo from Roberto Voerzio.

More Info

Piedmont
2
98 (JS)

Inc. VAT

£776.42

James Suckling (98)

Sweet berry with light tar and hazelnut on the nose. It's full-bodied with creamy, chewy tannins that are fine-grained and lead you down to a long, energetic finish. It goes on and on. Drink after 2025.

More Info

Piedmont
6
98 (JS)

Inc. VAT

£1,287.64

James Suckling (98)

Sweet berry with light tar and hazelnut on the nose. It's full-bodied with creamy, chewy tannins that are fine-grained and lead you down to a long, energetic finish. It goes on and on. Drink after 2025.

More Info

Piedmont
1
98 (JS)

Inc. VAT

£1,495.49

James Suckling (98)

Complex aromas of dried spices, petals and dark fruits. Some porcini mushrooms as well. Opens up in the end to sensational fruit. Full body, ripe and chewy tannins and great depth. The pureness and beauty is breathtaking. Drink in 2020.

More Info

Piedmont
1
98 (JS)

Inc. VAT

£1,048.84

James Suckling (98)

Amazing aromas of flowers from lilacs and violets to raspberries and blackberries. Full-bodied, yet ultra-elegant. So much fruit that lasts for minutes on the palate. Tangy acidity. Truly a great wine. Better in 2019 but a joy to taste now.

More Info

Piedmont
1
97 (JD)

Inc. VAT

£1,513.24

Jeb Dunnuck (97)

Similar notes of mulled black cherries, menthol, toasted spices, tobacco, and licorice emerge from the 2015 Barolo Rocche dell'Annunziata. It has the ripe, sexy style of the vintage, medium to full-bodied richness, an elegant, seamless texture, and a great finish. There are plenty of tannins here, yet they're sweet and polished, and this beauty already offers pleasure. Nevertheless, it's going to benefit from 4-5 years of bottle age and should have three decades of overall longevity.

More Info

Piedmont
5
95 (JS)

Inc. VAT

£1,300.84

James Suckling (95)

Enticing aromas of orange peel, mushrooms and plums with hints of stone and dark chocolate. This is a very tight wine with chewy, focused tannins that hit you just at the end. It's tight and reserved now. Give it two or three years to start to open up. Try after 2023 and onwards.

More Info

Piedmont
8
90 (VN)

Inc. VAT

£1,300.84

Vinous (90)

The 2017 Barolo Rocche dell'Annunziata is a pleasant, easygoing Barolo from Roberto Voerzio. Lifted, perfumed Rocche aromatics meld into a core of crushed red berry fruit, rose petal, blood orange and spice. The 2017 is a bit more nervy than most vintages, but the brisk tannins help convey a measure of freshness that is quite welcome in this vintage. The 2017 is a solid wine, but far from inspiring.

More Info

Piedmont
1
-

Inc. VAT

£864.02
Product Name
Region
Qty
Score
Price

Piedmont
1
96 (VN)

In Bond

£1,038.00

Vinous (96)

A magnum of Roberto Voerzio's 2000 Barbera d'Alba Pozzo, from David Stout's cellar, was magnificent. Gloriously ripe and seamless, the wine showed extraordinary purity and enough freshness to drink well for at least another decade. It was magnificent, and on its own the most impressive of these three wines.

More Info

Piedmont
1
95 (VN)

In Bond

£599.00

Vinous (95)

The 2007 Barbera d'Alba Riserva Vigneto Pozzo dell'Annunziata (magnum) shows off gorgeous, silky fruit, finessed tannins and superb length. Dark fruit, graphite and spices emerge over time, adding further shades of complexity and depth. This shows marvelous intensity, but it is years away from showing its hand. The Pozzo usually starts drinking well around age ten, but given the sheer concentration of the 2007 and the magnum format, that may turn out to be an overly optimistic view. This is an abslolutely beautiful, harmonious Barbera that only requires patience.

More Info

Piedmont
5
-

In Bond

£346.00

Piedmont
1
98 (JS)

In Bond

£2,757.00

James Suckling (98)

Blackberry, black truffles, red fruits, minerals and flowers. This is superb with a dense and powerful palate of dark fruits and minerals. Goes on for minutes. Tight and racy. Try after 2014.

More Info

Piedmont
1
97 (JS)

In Bond

£1,118.00

James Suckling (97)

Vivid aromas of ripe, almost dry strawberries with fresh roses. Perfumes transform in the glass. Full body plus dusty tannins that are velvety and caressing. Tangy finish. A rich and structured red with a long future. Better in 2020.

More Info

Piedmont
2
97 (JS)

In Bond

£639.00

James Suckling (97)

Very subtle aromas of dried strawberry with cedar and flowers that follow through to a full body with tight, linear tannins that are focused and polished. Earth, spice and stone undertones. Extremely firm and long. Succulent. Racy and driven. Needs four or five years to open.

More Info

Piedmont
1
97 (JS)

In Bond

£1,104.00

James Suckling (97)

Very subtle aromas of dried strawberry with cedar and flowers that follow through to a full body with tight, linear tannins that are focused and polished. Earth, spice and stone undertones. Extremely firm and long. Succulent. Racy and driven. Needs four or five years to open.

More Info

Piedmont
1
98 (WA)

In Bond

£1,898.00

Wine Advocate (98)

Voerzio's 2007 Barolo Cerequio is a wonderful counter to the virile, imposing Brunate. Sweet red fruit, flowers and menthol are woven into a nuanced, textured fabric of notable class and elegance. The Cerequio possesses dazzling inner perfume, silky tannins and phenomenal length. It is a stunning, beautifully articulated Barolo blessed with tons of intensity and compelling overall balance. A final burst of red berries informs the long, explosive, perfumed finish. Anticipated maturity: 2017-2027.

More Info

Piedmont
1
97 (JS)

In Bond

£872.00

James Suckling (97)

This is a very perfumed red with cherry, strawberry and rose petal aromas that follow through to a full body, ultra-fine tannins and a fresh finish. Pretty and energetic acidity gives focus and backbone to the wine. So delicious already but better in 2021.

More Info

Piedmont
1
94 (VN)

In Bond

£912.00

Vinous (94)

The 2013 Barolo Cerequio is soft, delicate and understated, with a creamy expression of fruit, silky tannins and exceptional overall balance. Sweet floral notes, bright red stone fruits, mint and cinnnamon give the wine its aromatic lift and presence. The only thing the 2013 is missing is the fruit intensity and exuberance of the very best years. Today, the Cerequio comes across as not fully formed and still recovering from its bottling about two months before this tasting. It will be interesting to see if more vineyard signatures develop over time.

More Info

Piedmont
1
100 (JS)

In Bond

£1,450.00

James Suckling (100)

Wow. This is archetypal Barolo with a solid cylinder of polished tannins running through the center of the wine from start to finish. Full-bodied and wonderfully constructed with the tannins and beautiful fruit in all the right places. Dark fruit, dried earth and mushrooms with mild, hazelnut notes. Fantastic is the word to describe it. Endless finish. Drink after 2024 and onwards.

More Info

Piedmont
1
98 (JS)

In Bond

£639.00

James Suckling (98)

Extremely perfumed and beautiful, offering rose-petal and lavender aromas with some tar to the ripe cherries. Some spice, such as nutmeg, as well as light hazelnut. Fresh. Full-bodied, very tight and compact with firmness and wonderful length and focus. Consistent drive through the center of the wine. Better after 2025.

More Info

Piedmont
1
98 (JS)

In Bond

£1,107.00

James Suckling (98)

Extremely perfumed and beautiful, offering rose-petal and lavender aromas with some tar to the ripe cherries. Some spice, such as nutmeg, as well as light hazelnut. Fresh. Full-bodied, very tight and compact with firmness and wonderful length and focus. Consistent drive through the center of the wine. Better after 2025.

More Info

Piedmont
1
95 (JS)

In Bond

£510.00

James Suckling (95)

This is incredibly deep and tight with dried rose petals, cedar and light plums and strawberries on the nose. The palate is refined and firm with precise balance of fruit, tannin and acidity. This is the first vintage. 50% of this comes from Voerzio crus and the rest comes from an area called Boiolo, near Brunate and Rocche dell'Annunziata. Wonderful balance and depth. Drink after 2022.

More Info

Piedmont
1
97 (JS)

In Bond

£491.00

James Suckling (97)

Dried strawberry with asphalt, dried meat and acorns. Lots of flowers as well. Full-bodied and powerful with fantastic depth of fruit and layers of chewy, ripe tannins. An extremely powerful and muscular wine, yet it maintains its energy and verve. Try after 2024.

More Info

Piedmont
5
-

In Bond

£474.00

Piedmont
3
95 (VN)

In Bond

£653.00

Vinous (95)

Voerzio's 2015 Barolo Fossati is gorgeous. As always, the Fossati has a slightly nervous quality to its tannins. In this vintage, that's a plus, as it gives the wine tension, energy and focus, all of which work so well in balancing the natural radiance of the fruit. This mid-weight Barolo packs plenty of punch and depth/

More Info

Piedmont
1
95 (VN)

In Bond

£1,233.00

Vinous (95)

Voerzio's 2015 Barolo Fossati is gorgeous. As always, the Fossati has a slightly nervous quality to its tannins. In this vintage, that's a plus, as it gives the wine tension, energy and focus, all of which work so well in balancing the natural radiance of the fruit. This mid-weight Barolo packs plenty of punch and depth/

More Info

Piedmont
9
-

In Bond

£1,068.00

A little closed initially but allow it time and broad, plump but fresh ripe fruits soon sweep across the palate. Initial impressions are of cool berry flavours with a brambly earthiness to the fruit. The palate gradually unfurls with a mix of bright and dark tayberry and loganberry notes with cooling hints of moss and undergrowth, whilst a lingering suggestion of plum sits in the background. Overall this feels like one of the breezier, fresher wines in this cellar albeit in a solidly built style - crisp fruits in a full and gripping structure. Fossati sits mostly in the Barolo commune, tipping into La Morra at its steepest western end. The slope is relatively gentle and the soil is mainly deep and clay influenced, though is much stonier at its steepest part at the top of the hill. As well as soil depth, the vineyard is also characterised by its very uniform east/south east exposure and its high altitude of 340 to 480m above sea level. Voerzio have a small plot planted with 35-40 year old vines.

More Info

Piedmont
2
-

In Bond

£712.00

Piedmont
2
94 (VN)

In Bond

£712.00

Vinous (94)

The 2011 Barolo Riserva 10 Anni Case Nere wraps around the palate with stunning, utterly sensual beauty. Sweet floral notes meld into expressive red stone fruits in a lifted, perfumed Barolo built on aromatics and silkiness. Exotic orange peel and tangerine notes add brightness on the finish.

More Info

Piedmont
1
94 (VN)

In Bond

£1,106.00

Vinous (94)

The 2014 Barolo La Serra is bright, floral and energetic, with all of the sinewy tension that is typical of this site. I would cellar the 2014 for at least a few years to allow some of the angular contours to soften. There is a good deal of inner sweetness that will emerge in time. Cedar, sweet pipe tobacco, mint and dried cherry all grace this expressive, savory Barolo from Roberto Voerzio.

More Info

Piedmont
2
98 (JS)

In Bond

£639.00

James Suckling (98)

Sweet berry with light tar and hazelnut on the nose. It's full-bodied with creamy, chewy tannins that are fine-grained and lead you down to a long, energetic finish. It goes on and on. Drink after 2025.

More Info

Piedmont
6
98 (JS)

In Bond

£1,057.00

James Suckling (98)

Sweet berry with light tar and hazelnut on the nose. It's full-bodied with creamy, chewy tannins that are fine-grained and lead you down to a long, energetic finish. It goes on and on. Drink after 2025.

More Info

Piedmont
1
98 (JS)

In Bond

£1,227.00

James Suckling (98)

Complex aromas of dried spices, petals and dark fruits. Some porcini mushrooms as well. Opens up in the end to sensational fruit. Full body, ripe and chewy tannins and great depth. The pureness and beauty is breathtaking. Drink in 2020.

More Info

Piedmont
1
98 (JS)

In Bond

£858.00

James Suckling (98)

Amazing aromas of flowers from lilacs and violets to raspberries and blackberries. Full-bodied, yet ultra-elegant. So much fruit that lasts for minutes on the palate. Tangy acidity. Truly a great wine. Better in 2019 but a joy to taste now.

More Info

Piedmont
1
97 (JD)

In Bond

£1,245.00

Jeb Dunnuck (97)

Similar notes of mulled black cherries, menthol, toasted spices, tobacco, and licorice emerge from the 2015 Barolo Rocche dell'Annunziata. It has the ripe, sexy style of the vintage, medium to full-bodied richness, an elegant, seamless texture, and a great finish. There are plenty of tannins here, yet they're sweet and polished, and this beauty already offers pleasure. Nevertheless, it's going to benefit from 4-5 years of bottle age and should have three decades of overall longevity.

More Info

Piedmont
5
95 (JS)

In Bond

£1,068.00

James Suckling (95)

Enticing aromas of orange peel, mushrooms and plums with hints of stone and dark chocolate. This is a very tight wine with chewy, focused tannins that hit you just at the end. It's tight and reserved now. Give it two or three years to start to open up. Try after 2023 and onwards.

More Info

Piedmont
8
90 (VN)

In Bond

£1,068.00

Vinous (90)

The 2017 Barolo Rocche dell'Annunziata is a pleasant, easygoing Barolo from Roberto Voerzio. Lifted, perfumed Rocche aromatics meld into a core of crushed red berry fruit, rose petal, blood orange and spice. The 2017 is a bit more nervy than most vintages, but the brisk tannins help convey a measure of freshness that is quite welcome in this vintage. The 2017 is a solid wine, but far from inspiring.

More Info

Piedmont
1
-

In Bond

£712.00