Maison Tardieu-Laurent
About Maison Tardieu-Laurent
Established as recently as 1994, Maison Tardieu-Laurent was the brainchild of an ambitious winemaker and a pastry chef! A relatively young vinous enterprise compared to many of its illustrious Northern Rhône rivals, the formidable négociant produces tremendous wines from several appellations.
A pure négociant, Tardieu-Laurent neither owns vineyards nor buys in grapes. Instead, this house sends out specific oak barrels, with certain wood and toasting levels, to the most rigorous and trusted growers in the Northern Rhône. Sending back freshly pressed and newly vinified juice, the négociant then ages and blends the wines in their facility before bottling.
Very much an artisan producer, Tardieu-Laurent craft a mere six to 20 barrels-worth of each of their wines, meaning supply is lower than global demand. Aged entirely in small oak casks once blended, their wines are bottled with no fining nor filtration. Having gone their separate ways a few years ago now, Michel Tardieu is now in full control. He is a self-proclaimed "terroirist", focusing unrelentingly on powerful expressions of his chosen fruit and sense of place.
Viniculture
The sublime Hermitage Blanc is sourced from vines planted in the Beaumes, Murets and Pierrelles lieux-dits of the appellation. The terroir in these sites is predominantly clay with ancient granite bedrock. Their Hermitage Rouge is similarly sourced from Pierrelles but also Roumeas. The same soil composition is found on these steep, rocky hillside sites. The gorgeous Côte-Rôtie has a varied origin of the lieux-dits of Moulin, Chavaroche, Landonne and Rozier.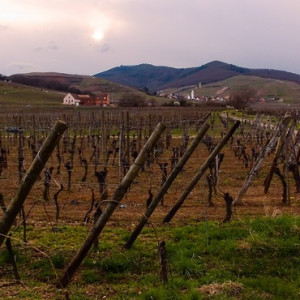 Name
Price Low
Price High
Year (Old)
Year (New)
Prices:
Product Name
Region
Qty
Score
Price

Rhone
1
-

Inc. VAT

£863.09

Rhone
1
-

Inc. VAT

£186.25

Rhone
1
-

Inc. VAT

£1,651.78

Rhone
1
91-93 (VN)

Inc. VAT

£544.87

Vinous - Josh Raynolds (91-93)

Ruby-red. Explosively perfumed bouquet of spicy red berries and cherry, with suave minerality. Vibrant red fruit flavors are finely etched and gain sweetness with air, finishing with great sappy persistence. This boasts impressive balance.

More Info

Rhone
2
91-93 (VN)

Inc. VAT

£222.49

Vinous - Josh Raynolds (91-93)

Ruby-red. Explosively perfumed bouquet of spicy red berries and cherry, with suave minerality. Vibrant red fruit flavors are finely etched and gain sweetness with air, finishing with great sappy persistence. This boasts impressive balance.

More Info

Rhone
1
94 (VN)

Inc. VAT

£1,369.27

Vinous (94)

Ruby-red. Knockout nose combines raspberry, woodsmoke, pepper, minerals and baking spices. Big, silky and expansive; offers a quintessential, though all-too-rare, combination of sappiness, vibrancy and sheer clarity of flavor. A wine of impressive extract: saline, peppery and strongly mineral. Finishes with superb precision, perfume and peppery persistence. A dead person could identify this as Cote-Rotie.

More Info

Rhone
2
93-95 (VN)

Inc. VAT

£1,151.38

Vinous (93-95)

Youthful violet. Ripe black and blue fruits, candied flowers and star anise on the deeply perfumed nose; a bright mineral overtone adds vivacity. Velvety, sweet and seamless in the mouth, offering concentrated blueberry, violet, licorice and spicecake flavors that tighten up slowly on the back half. Weighty but energetic, showing impressive closing thrust and sneaky tannins on the very long, blue-fruit-dominated finish.

More Info

Rhone
1
93 (VN)

Inc. VAT

£2,184.07

Vinous (93)

(aged in Dominique Laurent's magic casks) Medium ruby. Wonderfully aromatic nose of cassis, smoked meat, gunflint and violet. Silky-sweet and pliant; considerably more generous in the mouth today than the Cote-Rotie. But then this is more a wine of the sun, says Tardieu, from vines facing full south. Suave and superb. Finishes with lush tanins and lovely subtle sweetness from the oak.

More Info

Rhone
5
92-94 (VN)

Inc. VAT

£187.45

Vinous (92-94)

(all old Serine vines and made with 50 percent whole clusters; raised in 50 percent new oak casks) Bright purple. A highly perfumed, complex bouquet evokes ripe black and blue fruits, licorice, vanilla and spicecake. Concentrated blackberry, cola and violet pastille flavors show excellent depth and clarity, and a spine of juicy acidity adds structure. Effortlessly marries richness and vivacity and finishes very long and gently sweet; supple tannins come in late and fold into the sappy dark fruit.

More Info
Product Name
Region
Qty
Score
Price

Rhone
1
-

In Bond

£700.00

Rhone
1
-

In Bond

£152.00

Rhone
1
-

In Bond

£1,338.00

Rhone
1
91-93 (VN)

In Bond

£422.00

Vinous - Josh Raynolds (91-93)

Ruby-red. Explosively perfumed bouquet of spicy red berries and cherry, with suave minerality. Vibrant red fruit flavors are finely etched and gain sweetness with air, finishing with great sappy persistence. This boasts impressive balance.

More Info

Rhone
2
91-93 (VN)

In Bond

£179.00

Vinous - Josh Raynolds (91-93)

Ruby-red. Explosively perfumed bouquet of spicy red berries and cherry, with suave minerality. Vibrant red fruit flavors are finely etched and gain sweetness with air, finishing with great sappy persistence. This boasts impressive balance.

More Info

Rhone
1
94 (VN)

In Bond

£1,109.00

Vinous (94)

Ruby-red. Knockout nose combines raspberry, woodsmoke, pepper, minerals and baking spices. Big, silky and expansive; offers a quintessential, though all-too-rare, combination of sappiness, vibrancy and sheer clarity of flavor. A wine of impressive extract: saline, peppery and strongly mineral. Finishes with superb precision, perfume and peppery persistence. A dead person could identify this as Cote-Rotie.

More Info

Rhone
2
93-95 (VN)

In Bond

£921.00

Vinous (93-95)

Youthful violet. Ripe black and blue fruits, candied flowers and star anise on the deeply perfumed nose; a bright mineral overtone adds vivacity. Velvety, sweet and seamless in the mouth, offering concentrated blueberry, violet, licorice and spicecake flavors that tighten up slowly on the back half. Weighty but energetic, showing impressive closing thrust and sneaky tannins on the very long, blue-fruit-dominated finish.

More Info

Rhone
1
93 (VN)

In Bond

£1,788.00

Vinous (93)

(aged in Dominique Laurent's magic casks) Medium ruby. Wonderfully aromatic nose of cassis, smoked meat, gunflint and violet. Silky-sweet and pliant; considerably more generous in the mouth today than the Cote-Rotie. But then this is more a wine of the sun, says Tardieu, from vines facing full south. Suave and superb. Finishes with lush tanins and lovely subtle sweetness from the oak.

More Info

Rhone
5
92-94 (VN)

In Bond

£153.00

Vinous (92-94)

(all old Serine vines and made with 50 percent whole clusters; raised in 50 percent new oak casks) Bright purple. A highly perfumed, complex bouquet evokes ripe black and blue fruits, licorice, vanilla and spicecake. Concentrated blackberry, cola and violet pastille flavors show excellent depth and clarity, and a spine of juicy acidity adds structure. Effortlessly marries richness and vivacity and finishes very long and gently sweet; supple tannins come in late and fold into the sappy dark fruit.

More Info
Name
Price Low
Price High
Year (Old)
Year (New)