Château Valandraud
About Château Valandraud
The current succession of exceptional wines produced by this Premier Grand Cru Classé B is the result of something of a career pivot. Owner Jean-Luc Thunevin was a highly successful négociant in the most important fine wine region on Earth until 1989, when he purchased a small 0.6-hectare plot of land close to Château Pavie Macquin with his wife Murielle Andraud. This was followed by another 1.6-hectare plot further East to forge Château Valandraud - a contraction of "Val", from Vallon de Fongaban where the vines are planted, and of course Murielle's surname "Andraud".
Valandraud is an estate that has had to work very hard indeed for its fabulous success. With almost no capital to spend on facilities in the early vintages, Murielle crafted barely 100 cases of wine from their 2.2 hectares in a borrowed garage – this was the original "garagiste" wine!
Things have changed dramatically over the past decades, and Château Valandraud has expanded in both its vineyard holdings and winemaking facilities. Today, 9 hectares are planted with 65% Merlot, 25% Cabernet Franc, 5% Cabernet Sauvignon and 5% Malbec. With no imperious castle designating their base of operations on their behalf, Jean-Luc and Murielle were free to purchase only the best, wherever that may have been dotted across the appellation. As a result, the estate encompasses a huge variety of Right-Bank terroirs, from thick clay to hard limestone.
Branded by the powers that be in the 1990s as something of an enfant terrible, Jean-Luc retains an air of rebellion that pervades the style of his and his wife's wines to this day. Rallying against the monolithic, austere wines of Bordeaux which, one assumes, he had himself been finding hard to sell as a négociant, from the very first vintage it was clear that Valandraud would be in the vanguard of fresher, riper and more approachable Bordeaux full of life and character. As certain as night follows day, style changes and this deeply concentrated yet the generous style is the norm and Valandraud has ascended to its rightful place in the official St-Émilion classification system.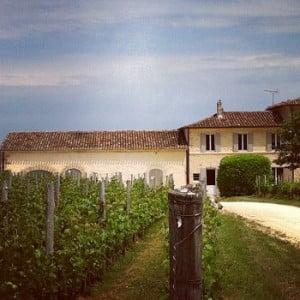 Name
Price Low
Price High
Year (Old)
Year (New)
Prices:
Product Name
Region
Qty
Score
Price

Bordeaux
3
-

Inc. VAT

£980.00

Bordeaux
1
95 (VN (ST))

Inc. VAT

£6,209.58

Vinous - Stephen Tanzer (95)

Superb, saturated dark ruby color. Knockout aromas of black raspberry, smoked duck and suave, smoky oak. Thick, sweet and velvety in the mouth; the fruit explodes with aeration, saturating those hard-to-reach places in the mouth. Really fabulous sweetness. A slightly roasted note suggests great ripeness (though I recall Thunevin telling me two years ago that this wine could have been even greater had he waited another few days to harvest!). Ultrasuave tannins are buried in a wave of fruit. One of the longest finishes of the vintage. Purists may argue that a wine like this cannot possible match such '95s as Latour or Margaux or Petrus for terroir character or class, but few wines can match the '95 Valandraud for sheer hedonistic pleasure.

More Info

Bordeaux
1
91-94 (WS)

Inc. VAT

£911.80

Wine Spectator (91-94)

A very, very pretty wine, with lovely fruit and berry character and hints of tobacco. Full-bodied, with well-integrated tannins and a fresh finish. Solid core of fruit. Score range: 91-94

More Info

Bordeaux
1
91-94 (WS)

Inc. VAT

£1,095.89

Wine Spectator (91-94)

A very, very pretty wine, with lovely fruit and berry character and hints of tobacco. Full-bodied, with well-integrated tannins and a fresh finish. Solid core of fruit. Score range: 91-94

More Info

Bordeaux
1
95 (WA)

Inc. VAT

£2,769.67

Wine Advocate (95)

Tasted at the Valandraud vertical at the property, the 2000 Valandraud has a very dark color with just a thin crimson rim. The bouquet is exquisite: intense black cherry and blackcurrant scents, sandalwood, cedar and spices, complex and involving, the aromatics appear to just grow and grow. The palate is medium-bodied with supple red and black fruit, fine tannins and perfect acidity. It feels backward but very tensile with a flow of energy towards the precise and deeply impressive finish. This is an outstanding millennial Saint Emilion from Jean-Luc Thunévin. Tasted December 2016.

More Info

Bordeaux
1
100 (VN (AG))

Inc. VAT

£3,702.07

Vinous - Antonio Galloni (100)

The 2005 Valandraud is off the charts. Easily one of the wines of the vintage, the 2005 Valandraud possesses tremendous richness from start to finish. Moreover, it has aged exquisitely. Inky red fruit, iron, smoke, dried herbs, menthol, licorice and blood orange infuse the 2005 with striking layers of nuance to play off all that unctuous fruit. This full-throttle Saint-Émilion is a prodigious effort from Jean-Luc Thunevin and Murielle Andraud.

More Info

Bordeaux
1
94 (VN (NM))

Inc. VAT

£2,491.27

Vinous - Neal Martin (94)

The 2008 Valandraud has a generous nose that is ripe, more animally and savory than its peers, touches of fennel developing and almost garrigues in style. The palate is sweet and candied on the entry with high-toned, iodine-tinged red fruit lavished in new wood. There is a fine line of acidity but it feels a little hard and short towards the pencil lead finish, possibly from the Cabernet Franc contribution. It took time to come around in the glass but it does open with flourish, so decanting is advisable. Tasted blind at Farr Vintners' 10-Year On tasting.

More Info

Bordeaux
1
97 (WA)

Inc. VAT

£4,297.78

Wine Advocate (97)

Deep garnet colored, the 2009 Valandraud is truly strutting its stuff right now with a bold, flamboyant nose of Black Forest cake, molten licorice, blackberry preserves and baked plums plus touches of kirsch, candied violets, star anise, unsmoked cigars, incense and a compelling waft of smoked meats. Full-bodied, the palate is a pedal-to-the-metal, fruit-n-spice blockbuster with a full-on sexy texture of beautifully plush, rounded tannins and tons of freshness to lift the very long, very perfumed finish.

More Info

Bordeaux
2
97 (WA)

Inc. VAT

£1,823.09

Wine Advocate (97)

Deep garnet colored, the 2009 Valandraud is truly strutting its stuff right now with a bold, flamboyant nose of Black Forest cake, molten licorice, blackberry preserves and baked plums plus touches of kirsch, candied violets, star anise, unsmoked cigars, incense and a compelling waft of smoked meats. Full-bodied, the palate is a pedal-to-the-metal, fruit-n-spice blockbuster with a full-on sexy texture of beautifully plush, rounded tannins and tons of freshness to lift the very long, very perfumed finish.

More Info

Bordeaux
2
97 (WA)

Inc. VAT

£3,442.18

Wine Advocate (97)

Deep garnet colored, the 2010 Valandraud comes bounding out of the glass with exuberant blueberry compote, Black Forest cake and plum preserves notions, plus hints of underbrush, camphor and licorice. Full-bodied, rich and seductive, it has a gorgeous velvety texture and great freshness supporting the decadent fruit through the long, energetic finish.

More Info

Bordeaux
2
97 (WA)

Inc. VAT

£1,988.69

Wine Advocate (97)

Deep garnet colored, the 2010 Valandraud comes bounding out of the glass with exuberant blueberry compote, Black Forest cake and plum preserves notions, plus hints of underbrush, camphor and licorice. Full-bodied, rich and seductive, it has a gorgeous velvety texture and great freshness supporting the decadent fruit through the long, energetic finish.

More Info

Bordeaux
2
95 (WA)

Inc. VAT

£1,820.47

Wine Advocate (95)

Tasted blind at the Valandraud vertical at the property, the 2012 Valandraud instantly demonstrated the wide gap in quality between itself and the previous vintage. It is a blend of 88% Merlot and 12% Cabernet Franc matured for 28 months in 100% new oak. It has a primal and concentrated bouquet with intense blackberry, bilberry and graphite aromas that gain intensity in the glass, and yet remain strict and linear. The palate is medium-bodied with brittle tannin that impart a chalky texture. There is plenty of clean and crisp blackberry and raspberry fruit here, pencil lead and a touch of chalk towards the precise and vivid finish. The energy is palpable in this Saint Emilion, a quite stupendous wine from Jean-Luc and Murielle that must stand as one of the best on the Right Bank. This comes strongly recommended, although it still needs plenty of time. Tasted December 2016.

More Info

Bordeaux
5
95 (VN (AG))

Inc. VAT

£788.44

Vinous - Antonio Galloni (95)

The 2014 Valandraud is laced with dark cherry compote, spice, new leather and chocolate notes. In 2014, Valandraud is marked by a super-appealing combination of intense dark fruit and fresher, more floral-driven nuances that beautifully express the freshness of the year. The 2014 is a wonderfully complete Valandraud to drink over the next 10-15 years, perhaps longer.

More Info

Bordeaux
1
99 (JD)

Inc. VAT

£1,610.98

Jeb Dunnuck (99)

A wine that will be a candidate for perfection at maturity, the 2015 Valandraud is a heavenly wine that exhibits a deep, saturated ruby/purple color as well as a sensational bouquet of blackcurrants, cassis, crème caramel, graphite, and chocolate. This full-bodied, expansive, super concentrated 2015 is a hedonistic dream and has exceptional purity, balance, and equilibrium. While it offers pleasure today, it needs short-term cellaring and will keep for 20+ years.

More Info

Bordeaux
2
99 (JD)

Inc. VAT

£987.89

Jeb Dunnuck (99)

A wine that will be a candidate for perfection at maturity, the 2015 Valandraud is a heavenly wine that exhibits a deep, saturated ruby/purple color as well as a sensational bouquet of blackcurrants, cassis, crème caramel, graphite, and chocolate. This full-bodied, expansive, super concentrated 2015 is a hedonistic dream and has exceptional purity, balance, and equilibrium. While it offers pleasure today, it needs short-term cellaring and will keep for 20+ years.

More Info

Bordeaux
1
99 (JD)

Inc. VAT

£836.69

Jeb Dunnuck (99)

A wine that will be a candidate for perfection at maturity, the 2015 Valandraud is a heavenly wine that exhibits a deep, saturated ruby/purple color as well as a sensational bouquet of blackcurrants, cassis, crème caramel, graphite, and chocolate. This full-bodied, expansive, super concentrated 2015 is a hedonistic dream and has exceptional purity, balance, and equilibrium. While it offers pleasure today, it needs short-term cellaring and will keep for 20+ years.

More Info

Bordeaux
18
98+ (JD)

Inc. VAT

£1,818.07

Jeb Dunnuck (98+)

Including 15% Cabernet Franc and 5% Cabernet Sauvignon, the Merlot-dominated 2016 Château Valandraud is a brilliant example of this cuvée that should match or exceed the incredible 2015 at maturity. Brought up all in new oak, its deep purple color is followed by a powerful bouquet of crème de cassis, graphite, smoked earth, and hints of earth. Possessing full-bodied richness, thrilling purity of fruit, ripe tannins, and just about perfect balance, it's another tour de force from the incredibly talented Jean-Luc Thunevin. It's slightly more elegant than the L'Interdit de Valandraud cuvée and will benefit from short-term cellaring and cruise for two decades or more.

More Info

Bordeaux
1
98+ (JD)

Inc. VAT

£909.04

Jeb Dunnuck (98+)

Including 15% Cabernet Franc and 5% Cabernet Sauvignon, the Merlot-dominated 2016 Château Valandraud is a brilliant example of this cuvée that should match or exceed the incredible 2015 at maturity. Brought up all in new oak, its deep purple color is followed by a powerful bouquet of crème de cassis, graphite, smoked earth, and hints of earth. Possessing full-bodied richness, thrilling purity of fruit, ripe tannins, and just about perfect balance, it's another tour de force from the incredibly talented Jean-Luc Thunevin. It's slightly more elegant than the L'Interdit de Valandraud cuvée and will benefit from short-term cellaring and cruise for two decades or more.

More Info

Bordeaux
1
98 (VN (AG))

Inc. VAT

£318.49

Vinous - Antonio Galloni (98)

One of the stars of the vintage, the 2017 Valandraud has turned out even better than I expected. It was magnificent in two separate tastings. Deep and sumptuous, the 2017 possesses off-the-charts intensity and power. Dark red cherry, red plum, chocolate, licorice and spice build as this explosive wine shows off its personality. There are only a few wines in 2017 that are truly exciting and viscerally thrilling. Valandraud is one of them. Don't miss it!

More Info

Bordeaux
1
98 (VN (AG))

Inc. VAT

£759.14

Vinous - Antonio Galloni (98)

One of the stars of the vintage, the 2017 Valandraud has turned out even better than I expected. It was magnificent in two separate tastings. Deep and sumptuous, the 2017 possesses off-the-charts intensity and power. Dark red cherry, red plum, chocolate, licorice and spice build as this explosive wine shows off its personality. There are only a few wines in 2017 that are truly exciting and viscerally thrilling. Valandraud is one of them. Don't miss it!

More Info

Bordeaux
9
98 (VN (AG))

Inc. VAT

£741.89

Vinous - Antonio Galloni (98)

One of the stars of the vintage, the 2017 Valandraud has turned out even better than I expected. It was magnificent in two separate tastings. Deep and sumptuous, the 2017 possesses off-the-charts intensity and power. Dark red cherry, red plum, chocolate, licorice and spice build as this explosive wine shows off its personality. There are only a few wines in 2017 that are truly exciting and viscerally thrilling. Valandraud is one of them. Don't miss it!

More Info

Bordeaux
1
97+ (VN (AG))

Inc. VAT

£953.86

Vinous - Antonio Galloni (97+)

The 2018 Valandraud is every bit as compelling as it was from barrel, maybe more. Power and vertical, with tons of explosive energy, the 2018 dazzles right out of the gate. Inky dark cherry, plum, chocolate, spice, new leather, licorice and chocolate all race across the palate. The 2018 is a wine of tremendous stature that distinguishes itself in a vintage peppered with stunning wines. I would allow for a few years in bottle to help the tannins soften. I loved it.

More Info

Bordeaux
1
99 (JD)

Inc. VAT

£1,394.11

Jeb Dunnuck (99)

The local bad boy of Bordeaux, Jean-Luc Thunevin, continues to fashion truly brilliant wines, and his 2019 is no exception. Based largely on Merlot with small amount of Cabernet Franc and Cabernet Sauvignon, the 2019 Château Valandraud is a deep purple-hued beauty offering up a kaleidoscope-like bouquet of black and blue fruits, scorched earth, chocolate, gravelly earth, spicy oak, and sappy flowers. Deep, rich, full-bodied, and wonderfully concentrated, it has insane purity of fruit, brilliant tannins, a stacked mid-palate, and just has everything in the right places. It's up with the top wines of the vintage and a tour de force that readers should snatch up. It shows a very different style than the sexier 2018, but it's every bit as good. It needs 4-5 years of bottle age and will evolve for 2-3 decades.

More Info

Bordeaux
1
99 (JD)

Inc. VAT

£674.86

Jeb Dunnuck (99)

The local bad boy of Bordeaux, Jean-Luc Thunevin, continues to fashion truly brilliant wines, and his 2019 is no exception. Based largely on Merlot with small amount of Cabernet Franc and Cabernet Sauvignon, the 2019 Château Valandraud is a deep purple-hued beauty offering up a kaleidoscope-like bouquet of black and blue fruits, scorched earth, chocolate, gravelly earth, spicy oak, and sappy flowers. Deep, rich, full-bodied, and wonderfully concentrated, it has insane purity of fruit, brilliant tannins, a stacked mid-palate, and just has everything in the right places. It's up with the top wines of the vintage and a tour de force that readers should snatch up. It shows a very different style than the sexier 2018, but it's every bit as good. It needs 4-5 years of bottle age and will evolve for 2-3 decades.

More Info

Bordeaux
1
99 (JS)

Inc. VAT

£1,760.98

James Suckling (99)

Very opulent and expressive aromas of black fruit and pine needles. So floral. Full-bodied with plush, velvety tannins and lots of fruit and texture. It goes on for minutes. Rich at the finish, but remains fresh and vivid. Superb. One of the great Valandrauds. Drink after 2027.

More Info

Bordeaux
20
99 (JS)

Inc. VAT

£791.09

James Suckling (99)

Very opulent and expressive aromas of black fruit and pine needles. So floral. Full-bodied with plush, velvety tannins and lots of fruit and texture. It goes on for minutes. Rich at the finish, but remains fresh and vivid. Superb. One of the great Valandrauds. Drink after 2027.

More Info

Bordeaux
1
96 (JA)

Inc. VAT

£893.09

Jane Anson Inside Bordeaux (96)

One of the most successful wines of the vintage. Welcoming aromatics, carefully handled, creamy raspberry and blackberry fruits, gentle toasted pine nuts and cigar box smoke. You still get the lemongrass, slate tannins and acidites that are so signature to 2021, but also a sense of pull-and-push movement of the fleshy but fresh fruits through the palate, and hidden power. Good stuff. This is a vintage where you need the warm hug of a softly smoked oak barrel, and Thunevin knows how to administer it. 29hl/h yield, 3.5ph.

More Info

Bordeaux
1
95-97 (JD)

Inc. VAT

£428.86

Jeb Dunnuck (95-97)

Another brilliant white from Jean-Luc Thunevin, the 2019 Château Valandraud Blanc has a stunning array of pineapple and melon fruit as well as complex notes of spice, white flowers, and a chalky, earthy mineral character. It's beautifully balanced, full-bodied, has integrated acidity, and a great, great finish. I'd put it up with the top whites in the vintage.

More Info

Bordeaux
3
92 (WA)

Inc. VAT

£421.49

Wine Advocate (92)

Abundant, ripe cherry and currant fruit, spice box, licorice and sweet tannin represent the inimitable Thunevin style. The wine has an expansive, medium to full-bodied mouthfeel, and beautiful purity. This is a gorgeous, sexy wine to drink over the next 10-15 years.

More Info

Bordeaux
19
93 (VN (NM))

Inc. VAT

£315.64

Vinous - Neal Martin (93)

The 2016 Virginie de Valandraud is well defined and focused on the nose of blackberry, raspberry, crushed stone and rose petal aromas that burst from the glass. The palate is medium-bodied with fine tannins, very poised and harmonious, and supremely well-assimilated oak toward the poised, persistent finish. Superb. Tasted blind at the annual Southwold tasting.

More Info
Product Name
Region
Qty
Score
Price

Bordeaux
3
-

In Bond

£814.00

Bordeaux
1
95 (VN (ST))

In Bond

£5,149.00

Vinous - Stephen Tanzer (95)

Superb, saturated dark ruby color. Knockout aromas of black raspberry, smoked duck and suave, smoky oak. Thick, sweet and velvety in the mouth; the fruit explodes with aeration, saturating those hard-to-reach places in the mouth. Really fabulous sweetness. A slightly roasted note suggests great ripeness (though I recall Thunevin telling me two years ago that this wine could have been even greater had he waited another few days to harvest!). Ultrasuave tannins are buried in a wave of fruit. One of the longest finishes of the vintage. Purists may argue that a wine like this cannot possible match such '95s as Latour or Margaux or Petrus for terroir character or class, but few wines can match the '95 Valandraud for sheer hedonistic pleasure.

More Info

Bordeaux
1
91-94 (WS)

In Bond

£747.00

Wine Spectator (91-94)

A very, very pretty wine, with lovely fruit and berry character and hints of tobacco. Full-bodied, with well-integrated tannins and a fresh finish. Solid core of fruit. Score range: 91-94

More Info

Bordeaux
1
91-94 (WS)

In Bond

£894.00

Wine Spectator (91-94)

A very, very pretty wine, with lovely fruit and berry character and hints of tobacco. Full-bodied, with well-integrated tannins and a fresh finish. Solid core of fruit. Score range: 91-94

More Info

Bordeaux
1
95 (WA)

In Bond

£2,276.00

Wine Advocate (95)

Tasted at the Valandraud vertical at the property, the 2000 Valandraud has a very dark color with just a thin crimson rim. The bouquet is exquisite: intense black cherry and blackcurrant scents, sandalwood, cedar and spices, complex and involving, the aromatics appear to just grow and grow. The palate is medium-bodied with supple red and black fruit, fine tannins and perfect acidity. It feels backward but very tensile with a flow of energy towards the precise and deeply impressive finish. This is an outstanding millennial Saint Emilion from Jean-Luc Thunévin. Tasted December 2016.

More Info

Bordeaux
1
100 (VN (AG))

In Bond

£3,053.00

Vinous - Antonio Galloni (100)

The 2005 Valandraud is off the charts. Easily one of the wines of the vintage, the 2005 Valandraud possesses tremendous richness from start to finish. Moreover, it has aged exquisitely. Inky red fruit, iron, smoke, dried herbs, menthol, licorice and blood orange infuse the 2005 with striking layers of nuance to play off all that unctuous fruit. This full-throttle Saint-Émilion is a prodigious effort from Jean-Luc Thunevin and Murielle Andraud.

More Info

Bordeaux
1
94 (VN (NM))

In Bond

£2,044.00

Vinous - Neal Martin (94)

The 2008 Valandraud has a generous nose that is ripe, more animally and savory than its peers, touches of fennel developing and almost garrigues in style. The palate is sweet and candied on the entry with high-toned, iodine-tinged red fruit lavished in new wood. There is a fine line of acidity but it feels a little hard and short towards the pencil lead finish, possibly from the Cabernet Franc contribution. It took time to come around in the glass but it does open with flourish, so decanting is advisable. Tasted blind at Farr Vintners' 10-Year On tasting.

More Info

Bordeaux
1
97 (WA)

In Bond

£3,543.00

Wine Advocate (97)

Deep garnet colored, the 2009 Valandraud is truly strutting its stuff right now with a bold, flamboyant nose of Black Forest cake, molten licorice, blackberry preserves and baked plums plus touches of kirsch, candied violets, star anise, unsmoked cigars, incense and a compelling waft of smoked meats. Full-bodied, the palate is a pedal-to-the-metal, fruit-n-spice blockbuster with a full-on sexy texture of beautifully plush, rounded tannins and tons of freshness to lift the very long, very perfumed finish.

More Info

Bordeaux
2
97 (WA)

In Bond

£1,500.00

Wine Advocate (97)

Deep garnet colored, the 2009 Valandraud is truly strutting its stuff right now with a bold, flamboyant nose of Black Forest cake, molten licorice, blackberry preserves and baked plums plus touches of kirsch, candied violets, star anise, unsmoked cigars, incense and a compelling waft of smoked meats. Full-bodied, the palate is a pedal-to-the-metal, fruit-n-spice blockbuster with a full-on sexy texture of beautifully plush, rounded tannins and tons of freshness to lift the very long, very perfumed finish.

More Info

Bordeaux
2
97 (WA)

In Bond

£2,830.00

Wine Advocate (97)

Deep garnet colored, the 2010 Valandraud comes bounding out of the glass with exuberant blueberry compote, Black Forest cake and plum preserves notions, plus hints of underbrush, camphor and licorice. Full-bodied, rich and seductive, it has a gorgeous velvety texture and great freshness supporting the decadent fruit through the long, energetic finish.

More Info

Bordeaux
2
97 (WA)

In Bond

£1,638.00

Wine Advocate (97)

Deep garnet colored, the 2010 Valandraud comes bounding out of the glass with exuberant blueberry compote, Black Forest cake and plum preserves notions, plus hints of underbrush, camphor and licorice. Full-bodied, rich and seductive, it has a gorgeous velvety texture and great freshness supporting the decadent fruit through the long, energetic finish.

More Info

Bordeaux
2
95 (WA)

In Bond

£1,485.00

Wine Advocate (95)

Tasted blind at the Valandraud vertical at the property, the 2012 Valandraud instantly demonstrated the wide gap in quality between itself and the previous vintage. It is a blend of 88% Merlot and 12% Cabernet Franc matured for 28 months in 100% new oak. It has a primal and concentrated bouquet with intense blackberry, bilberry and graphite aromas that gain intensity in the glass, and yet remain strict and linear. The palate is medium-bodied with brittle tannin that impart a chalky texture. There is plenty of clean and crisp blackberry and raspberry fruit here, pencil lead and a touch of chalk towards the precise and vivid finish. The energy is palpable in this Saint Emilion, a quite stupendous wine from Jean-Luc and Murielle that must stand as one of the best on the Right Bank. This comes strongly recommended, although it still needs plenty of time. Tasted December 2016.

More Info

Bordeaux
5
95 (VN (AG))

In Bond

£641.00

Vinous - Antonio Galloni (95)

The 2014 Valandraud is laced with dark cherry compote, spice, new leather and chocolate notes. In 2014, Valandraud is marked by a super-appealing combination of intense dark fruit and fresher, more floral-driven nuances that beautifully express the freshness of the year. The 2014 is a wonderfully complete Valandraud to drink over the next 10-15 years, perhaps longer.

More Info

Bordeaux
1
99 (JD)

In Bond

£1,304.00

Jeb Dunnuck (99)

A wine that will be a candidate for perfection at maturity, the 2015 Valandraud is a heavenly wine that exhibits a deep, saturated ruby/purple color as well as a sensational bouquet of blackcurrants, cassis, crème caramel, graphite, and chocolate. This full-bodied, expansive, super concentrated 2015 is a hedonistic dream and has exceptional purity, balance, and equilibrium. While it offers pleasure today, it needs short-term cellaring and will keep for 20+ years.

More Info

Bordeaux
2
99 (JD)

In Bond

£804.00

Jeb Dunnuck (99)

A wine that will be a candidate for perfection at maturity, the 2015 Valandraud is a heavenly wine that exhibits a deep, saturated ruby/purple color as well as a sensational bouquet of blackcurrants, cassis, crème caramel, graphite, and chocolate. This full-bodied, expansive, super concentrated 2015 is a hedonistic dream and has exceptional purity, balance, and equilibrium. While it offers pleasure today, it needs short-term cellaring and will keep for 20+ years.

More Info

Bordeaux
1
99 (JD)

In Bond

£678.00

Jeb Dunnuck (99)

A wine that will be a candidate for perfection at maturity, the 2015 Valandraud is a heavenly wine that exhibits a deep, saturated ruby/purple color as well as a sensational bouquet of blackcurrants, cassis, crème caramel, graphite, and chocolate. This full-bodied, expansive, super concentrated 2015 is a hedonistic dream and has exceptional purity, balance, and equilibrium. While it offers pleasure today, it needs short-term cellaring and will keep for 20+ years.

More Info

Bordeaux
18
98+ (JD)

In Bond

£1,483.00

Jeb Dunnuck (98+)

Including 15% Cabernet Franc and 5% Cabernet Sauvignon, the Merlot-dominated 2016 Château Valandraud is a brilliant example of this cuvée that should match or exceed the incredible 2015 at maturity. Brought up all in new oak, its deep purple color is followed by a powerful bouquet of crème de cassis, graphite, smoked earth, and hints of earth. Possessing full-bodied richness, thrilling purity of fruit, ripe tannins, and just about perfect balance, it's another tour de force from the incredibly talented Jean-Luc Thunevin. It's slightly more elegant than the L'Interdit de Valandraud cuvée and will benefit from short-term cellaring and cruise for two decades or more.

More Info

Bordeaux
1
98+ (JD)

In Bond

£741.50

Jeb Dunnuck (98+)

Including 15% Cabernet Franc and 5% Cabernet Sauvignon, the Merlot-dominated 2016 Château Valandraud is a brilliant example of this cuvée that should match or exceed the incredible 2015 at maturity. Brought up all in new oak, its deep purple color is followed by a powerful bouquet of crème de cassis, graphite, smoked earth, and hints of earth. Possessing full-bodied richness, thrilling purity of fruit, ripe tannins, and just about perfect balance, it's another tour de force from the incredibly talented Jean-Luc Thunevin. It's slightly more elegant than the L'Interdit de Valandraud cuvée and will benefit from short-term cellaring and cruise for two decades or more.

More Info

Bordeaux
1
98 (VN (AG))

In Bond

£259.00

Vinous - Antonio Galloni (98)

One of the stars of the vintage, the 2017 Valandraud has turned out even better than I expected. It was magnificent in two separate tastings. Deep and sumptuous, the 2017 possesses off-the-charts intensity and power. Dark red cherry, red plum, chocolate, licorice and spice build as this explosive wine shows off its personality. There are only a few wines in 2017 that are truly exciting and viscerally thrilling. Valandraud is one of them. Don't miss it!

More Info

Bordeaux
1
98 (VN (AG))

In Bond

£623.00

Vinous - Antonio Galloni (98)

One of the stars of the vintage, the 2017 Valandraud has turned out even better than I expected. It was magnificent in two separate tastings. Deep and sumptuous, the 2017 possesses off-the-charts intensity and power. Dark red cherry, red plum, chocolate, licorice and spice build as this explosive wine shows off its personality. There are only a few wines in 2017 that are truly exciting and viscerally thrilling. Valandraud is one of them. Don't miss it!

More Info

Bordeaux
9
98 (VN (AG))

In Bond

£599.00

Vinous - Antonio Galloni (98)

One of the stars of the vintage, the 2017 Valandraud has turned out even better than I expected. It was magnificent in two separate tastings. Deep and sumptuous, the 2017 possesses off-the-charts intensity and power. Dark red cherry, red plum, chocolate, licorice and spice build as this explosive wine shows off its personality. There are only a few wines in 2017 that are truly exciting and viscerally thrilling. Valandraud is one of them. Don't miss it!

More Info

Bordeaux
1
97+ (VN (AG))

In Bond

£775.00

Vinous - Antonio Galloni (97+)

The 2018 Valandraud is every bit as compelling as it was from barrel, maybe more. Power and vertical, with tons of explosive energy, the 2018 dazzles right out of the gate. Inky dark cherry, plum, chocolate, spice, new leather, licorice and chocolate all race across the palate. The 2018 is a wine of tremendous stature that distinguishes itself in a vintage peppered with stunning wines. I would allow for a few years in bottle to help the tannins soften. I loved it.

More Info

Bordeaux
1
99 (JD)

In Bond

£1,122.00

Jeb Dunnuck (99)

The local bad boy of Bordeaux, Jean-Luc Thunevin, continues to fashion truly brilliant wines, and his 2019 is no exception. Based largely on Merlot with small amount of Cabernet Franc and Cabernet Sauvignon, the 2019 Château Valandraud is a deep purple-hued beauty offering up a kaleidoscope-like bouquet of black and blue fruits, scorched earth, chocolate, gravelly earth, spicy oak, and sappy flowers. Deep, rich, full-bodied, and wonderfully concentrated, it has insane purity of fruit, brilliant tannins, a stacked mid-palate, and just has everything in the right places. It's up with the top wines of the vintage and a tour de force that readers should snatch up. It shows a very different style than the sexier 2018, but it's every bit as good. It needs 4-5 years of bottle age and will evolve for 2-3 decades.

More Info

Bordeaux
1
99 (JD)

In Bond

£542.50

Jeb Dunnuck (99)

The local bad boy of Bordeaux, Jean-Luc Thunevin, continues to fashion truly brilliant wines, and his 2019 is no exception. Based largely on Merlot with small amount of Cabernet Franc and Cabernet Sauvignon, the 2019 Château Valandraud is a deep purple-hued beauty offering up a kaleidoscope-like bouquet of black and blue fruits, scorched earth, chocolate, gravelly earth, spicy oak, and sappy flowers. Deep, rich, full-bodied, and wonderfully concentrated, it has insane purity of fruit, brilliant tannins, a stacked mid-palate, and just has everything in the right places. It's up with the top wines of the vintage and a tour de force that readers should snatch up. It shows a very different style than the sexier 2018, but it's every bit as good. It needs 4-5 years of bottle age and will evolve for 2-3 decades.

More Info

Bordeaux
1
99 (JS)

In Bond

£1,429.00

James Suckling (99)

Very opulent and expressive aromas of black fruit and pine needles. So floral. Full-bodied with plush, velvety tannins and lots of fruit and texture. It goes on for minutes. Rich at the finish, but remains fresh and vivid. Superb. One of the great Valandrauds. Drink after 2027.

More Info

Bordeaux
20
99 (JS)

In Bond

£640.00

James Suckling (99)

Very opulent and expressive aromas of black fruit and pine needles. So floral. Full-bodied with plush, velvety tannins and lots of fruit and texture. It goes on for minutes. Rich at the finish, but remains fresh and vivid. Superb. One of the great Valandrauds. Drink after 2027.

More Info

Bordeaux
1
96 (JA)

In Bond

£725.00

Jane Anson Inside Bordeaux (96)

One of the most successful wines of the vintage. Welcoming aromatics, carefully handled, creamy raspberry and blackberry fruits, gentle toasted pine nuts and cigar box smoke. You still get the lemongrass, slate tannins and acidites that are so signature to 2021, but also a sense of pull-and-push movement of the fleshy but fresh fruits through the palate, and hidden power. Good stuff. This is a vintage where you need the warm hug of a softly smoked oak barrel, and Thunevin knows how to administer it. 29hl/h yield, 3.5ph.

More Info

Bordeaux
1
95-97 (JD)

In Bond

£337.50

Jeb Dunnuck (95-97)

Another brilliant white from Jean-Luc Thunevin, the 2019 Château Valandraud Blanc has a stunning array of pineapple and melon fruit as well as complex notes of spice, white flowers, and a chalky, earthy mineral character. It's beautifully balanced, full-bodied, has integrated acidity, and a great, great finish. I'd put it up with the top whites in the vintage.

More Info

Bordeaux
3
92 (WA)

In Bond

£332.00

Wine Advocate (92)

Abundant, ripe cherry and currant fruit, spice box, licorice and sweet tannin represent the inimitable Thunevin style. The wine has an expansive, medium to full-bodied mouthfeel, and beautiful purity. This is a gorgeous, sexy wine to drink over the next 10-15 years.

More Info

Bordeaux
19
93 (VN (NM))

In Bond

£247.00

Vinous - Neal Martin (93)

The 2016 Virginie de Valandraud is well defined and focused on the nose of blackberry, raspberry, crushed stone and rose petal aromas that burst from the glass. The palate is medium-bodied with fine tannins, very poised and harmonious, and supremely well-assimilated oak toward the poised, persistent finish. Superb. Tasted blind at the annual Southwold tasting.

More Info