Vega Sicilia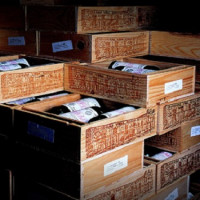 About Vega Sicilia
Ribera del Duero sits as Spain's premier winegrowing region today, with Vega-Sicilia being the jewel in the crown. Undoubtedly Spain's First Growth, Vega-Sicilia, has risen to the top of winemaking in Spain since its inception in 1864 when Don Eloy Lecanda y Chaves brought Cabernet and Merlot cuttings over from Bordeaux, planting them alongside the Spanish Tempranillo. It is also the only Spanish producer in the Liv-ex 'Power 100' list of the world's most collectable wine estates. In 2019, it even jumped to 26th place, where it is rated above Pétrus, Opus One and Le Pin.
The Winemaking and The Wines
Vega Sicilia speaks of the barren, hot, sunshine terraces of central Spain. These are complex wines that are a constant and enjoyable paradox: showing depth with brilliance, grace with power. Their top wine is the legendary Único. Crafted from some of the oldest vines in the appellation, Único is released after long periods of ageing at the estate. Mainly Tempranillo with a small portion of Cabernet Sauvignon, this Gran Reserva is only made in top vintages and accounts for as little as a third of the estate's entire production.