Vilafonté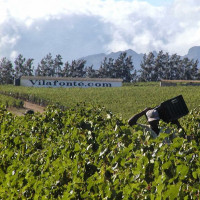 About Vilafonté
Founded as recently as 1996, Vilafonté; was the promising collaboration between Mike Ratcliffe of Warwick Estate, Zelma Long and Phil Freese, both former key members of the legendary Mondavi team behind Opus One. Few could have predicted just how remarkable this project would become in such a short space of time even with its talented parentage.
Representing the very first American/South African vinous partnership on the ancient continent, there was considerable excitement amongst the fine wine world as to what this meant for the future of South Africa. Well, playing more than a small role in demonstrating the true brilliance of Bokke terroir, Vilafonté; enjoyed an almost immediately incredible international reputation which spread to other great producers now sought-after globally.
Viniculture
This fabulous estate was very much at the forefront of a revolution in South Africa's (at the time) relatively unknown Paarl region. The trio's remarkable endeavours have shown that stunning, age-worthy fine wine can be crafted from this terroir – Paarl has emerged as a formidable region to rival any on Earth when at its absolute best.
Two flagship cuvées, Series C and Series M, are produced from this 1.5 million-year-old soil. Densely planted on the bench of the Simonsberg Mountains, the estate draws its name from the oldest document soil type in the world – on which its vines are planted – Vilafonté.