Coonawarra
Coonawarra is a renowned wine region located in South Australia, known for producing exceptional Cabernet Sauvignon wines. The region's unique terroir, characterized by its terra rossa soil, provides ideal growing conditions for this grape variety.

One of the most famous vineyards in Coonawarra is the Wynns Coonawarra Estate, which has been producing wines in the region since 1891. The estate produces a range of high-quality wines, including Black Label Cabernet Sauvignon and John Riddoch Cabernet Sauvignon, and is committed to sustainable farming practices.

Another well-known vineyard in Coonawarra is the Katnook Estate, which produces a range of exceptional Cabernet Sauvignon wines. The estate is committed to minimal intervention winemaking techniques and is dedicated to producing wines that reflect the unique terroir of the region.

In addition to these famous vineyards, Coonawarra is home to many other wineries that produce exceptional wines. The region is particularly known for its Cabernet Sauvignon wines, which are characterized by their depth of flavor, complexity, and structure.
Coonawarra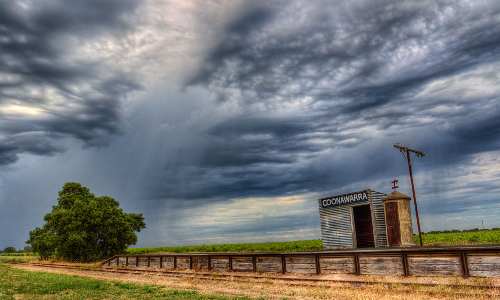 Name
Price Low
Price High
Year (Old)
Year (New)
Product Name
Region
Qty
Score
Price

South Australia
1
-

Inc. VAT

£741.67

South Australia
1
-

Inc. VAT

£1,161.64

South Australia
1
98 (JS)

Inc. VAT

£1,056.04

James Suckling (98)

The regional stamp is embedded deeply here. Redcurrant, blackcurrant, mint and leafy aromas with a core of very fine, lithe tannins that really chisel the palate into shape. The florals are here in red and violet shades, together with purple-olive tapenade, sweeter red berries and an almost raspberry-like core. The palate is bright, long and powerful with an elegant core of fine, assertive tannins in play. The warm wave of spicy oak into the finish is delivered with class and finesse. Long and regal. This is superb cabernet sauvignon and the shining star of this year's collection. Drink from 2022 and for two decades at least.

More Info

South Australia
1
98 (TRR)

Inc. VAT

£908.44

The Real Review (98)

Very deep, dark, youthful purple/red colour, impressive in the glass. The bouquet is reserved and understated, with more earthy, savoury aromas coming first followed by cassisy cabernet-like nuances, the palate more elegant than expected with lovely purity of concentrated blackberry, blackcurrant cabernet fruit skilfully welded to neatly integrated oak characters. A cracking wine, concentrated but in no way heavy or overwrought. Indeed, it has real elegance. A delicious wine, and there's much more to come for those who are patient.

More Info

South Australia
-
-

Expected Price Range

£733 - £879

South Australia
3
96 (VN)

Inc. VAT

£1,368.80

Vinous (96)

Glass-staining purple. Heady floral, spicy aromas of black raspberry, cherry-cola and mocha, with notes of licorice and vanilla adding depth. Sappy, palate-coating dark fruit liqueur and floral pastille flavors show an alluring sweetness and seamless texture, gaining weight as well as energy and smokiness with air. Sweet and lively for its sheer mass, with a wallop of sweet oak and blue fruits dominating the wonderfully long, youthfully tannic finish. Not much of this to go around, and it ain't cheap.

More Info

South Australia
30
96 (JS)

Inc. VAT

£404.44

James Suckling (96)

Cabernet just has the upper hand in the blend at 53%; this continues as a rising star in the Penfolds family of reds, showing a very attractive fusion of cabernet and shiraz. Cassis, blackberry, red plums and red currant fruits, the palate isn't overplayed in terms of weight or extract, but it's very complete and nicely rendered. Best from 2020-2030+.

More Info

South Australia
13
17 (JR)

Inc. VAT

£412.84

Jancis Robinson (17)

Wrattonbully doing very well for Penfolds. Slightly green note on the end. Gamey note too, but you know that all the holes on the palate will eventually be filled. Lifted fruit. Masses of tannins underneath really pushing up through the fruit. Minty note too. This seems much more youthful than most. Lip-smacking but pretty embryonic. High kicking and attention-grabbing but needs time.

More Info

South Australia
18
94 (VN)

Inc. VAT

£354.04

Vinous (94)

Saturated ruby. Displays an array of spice-accented black and blue fruit and floral scents, along with suggestions of coconut, pipe tobacco and woodsmoke. Broad and fleshy on entry, offering appealingly sweet cherry liqueur, cassis, bitter chocolate and exotic spice flavors that firm up steadily through the back half. Shows fine definition and spicy cut on a long, smoke- and floral- driven finish.

More Info

South Australia
2
92 (VN)

Inc. VAT

£2,194.80

Vinous (92)

Saturated bright, deep ruby. Captivating aromas of blackcurrant, lead pencil, tar, vanilla, mint and bourbon; the oak contributes an incense quality without overpowering the wine other aromatic components. Supple, juicy and intensely flavored, with bright, ripe acids framing the fruit and giving the wine lovely inner-mouth perfume. Lively and consistent from start to finish. Finishes very long, with ripe tannins and a note of bitter chocolate. A particularly strong vintage for this wine.

More Info

South Australia
2
93+ (WA)

Inc. VAT

£2,059.24

Wine Advocate (93+)

Made from Coonawarra, Padthaway, Barossa, Wrattonbully and Adelaide Hills fruit and aged 14 months is 100% new American oak hogsheads, the deep, vibrant purple colored 2012 Bin 707 Cabernet Sauvignon opens to lovely crème de cassis notes with some kirsch accents plus violets, cedar and menthol nuances. At the moment the oak stands out on the palate so it needs more time to integrate, but otherwise it is quite minty, has balanced acid though is very punchy and it is bursting with fruit through the very long, firm finish.

More Info

South Australia
1
98 (WA)

Inc. VAT

£2,167.24

Wine Advocate (98)

Aged in American oak, the 2016 Cabernet Sauvignon Bin 707 stands out for its bold aromas of vanilla, tobacco and cassis. This year, it's close to 40% each from Coonawarra and McLaren Vale, with smaller proportions from Barossa Valley and the Adelaide Hills. It's full-bodied and rich, with a velvety mouthfeel, great intensity and super length. Yes, it's embryonic, but it's not unapproachable, much like any other high-quality New World Cabernet these days, with the ability to age for two decades or more.

More Info

South Australia
1
97 (WA)

Inc. VAT

£1,861.24

Wine Advocate (97)

Sourced from McLaren Vale (41%), Coonawarra, Barossa Valley and Padthaway this vintage, the 2019 Cabernet Sauvignon Bin 707 spent 18 months in 100% new American oak hogsheads prior to bottling. Scents of vanilla, cedar and celery seed seamlessly swirl around dark notions of cassis, plum, coffee and cocoa. There's a touch of mint, but it fits well within the context of the wine. Full-bodied, concentrated and rich, this wine looks to have at least two decades ahead of it. The finish is truly special, with beguiling hints of maple syrup balanced by a smooth, enveloping wash of softly dusty tannins.

More Info

South Australia
1
97 (WS)

Inc. VAT

£2,194.80

Wine Spectator (97)

A massive wine, majestic in its proportions,combining power and grace in equal measure. Flavors of plum, blackberry, chocolate and pepper, with hints of cedar, licorice and mint, swirl through the exotic finish. Tannins swarm but don't overwhelm the finish, which echoes all day and night. Best from 2004 through 2020. 9,800 cases made. -HS

More Info

South Australia
1
97.0

Inc. VAT

£2,300.40

South Australia
1
94.0

Inc. VAT

£1,036.01

South Australia
1
96 (HWC)

Inc. VAT

£2,412.04

Halliday Wine Companion (96)

Good depth to the colour; seamless blackberry fruit and vanilla/cedar oak; abundant power and concentration; sultry blackberry, dark chocolate and spice; persistent but balanced tannins. Exceptional outcome for an ordinary vintage; obviously strict selection criteria used. Stained cork broke on extraction.

More Info

South Australia
1
94 (WS)

Inc. VAT

£3,768.00

Wine Spectator (94)

Supple, ripe and generous with its blueberry, plum and mocha flavors, riding easily over finely wrought tannins and extending into the long, expressive finish. Rich, complex and evocative, this has plenty of flavor packed into a beautifully balanced package. Drink now through 2020. 680 cases imported. — HS

More Info

South Australia
1
100 (WA)

Inc. VAT

£3,741.64

Wine Advocate (100)

Very deep garnet-purple in color the 2008 Grange reveals a truly decadent nose with tons of spices, fruit cake and black & blue fruit compote notes along with nuances of chocolate and potpourri. The full and rich, multi-layered palate has a little oak still showing, it is going through a little bit of a structural stand-out stage, but it doesn't detract on the long and complex finish. It still needs a good few years to develop, though this very opulent, expressive Grange shows the very best of this vintage and the vineyards it hails from.

More Info

South Australia
1
97 (WA)

Inc. VAT

£4,064.47

Wine Advocate (97)

The 2009 Grange Shiraz is a comprised of 84% Barossa, 8% McLaren, and a little Clare Valley and a little Magill fruit with a small 2% of Cabernet Sauvignon in the blend. At this youthful stage, this deep garnet-purple colored wine puts forward a vivid expression of blackberry preserve aromas amid underlying cassis, black cherry, spice box, char-grilled meat and chocolate box notes. Surprisingly medium to full-bodied (it smells much fuller!) with taut flavors that are very closed in the mouth, it has firm, chewy tannins to structure through the long and earthy finish. 406 cases imported to the US. Drink it 2018 to 2035+.

More Info

South Australia
1
97 (WA)

Inc. VAT

£2,743.24

Wine Advocate (97)

The 2009 Grange Shiraz is a comprised of 84% Barossa, 8% McLaren, and a little Clare Valley and a little Magill fruit with a small 2% of Cabernet Sauvignon in the blend. At this youthful stage, this deep garnet-purple colored wine puts forward a vivid expression of blackberry preserve aromas amid underlying cassis, black cherry, spice box, char-grilled meat and chocolate box notes. Surprisingly medium to full-bodied (it smells much fuller!) with taut flavors that are very closed in the mouth, it has firm, chewy tannins to structure through the long and earthy finish. 406 cases imported to the US. Drink it 2018 to 2035+.

More Info

South Australia
1
100 (FS)

Inc. VAT

£2,743.24

Falstaff (100)

Deep dark ruby garnet, violet reflections, subtle lightening of the edges. Intense bouquet, intense sweet spices, sandalwood, nougat, incredibly multifaceted aroma. Full-bodied, almost port wine-like nuances, structured with finesse, perfectly integrated tannins, great length, already seems irresistible, ripe cherries in the aftertaste, if only one could stop there.

More Info

South Australia
1
93 (VN)

Inc. VAT

£2,833.24

Vinous (93)

(raised in new American oak hogsheads for 17 months): Deep ruby. Fragrant aromas of spice- and smoke-accented dark berries and cherry pit. Chewy and focused on the palate, offering subtly sweet bitter cherry and floral pastille flavors with hints of vanilla and mocha. Fine-grained tannins give structure to the long, penetrating finish, which leaves toasty oak and licorice notes behind. While nobody should confuse this edition of Grange with the legendary bottlings of years past, it's an impressive effort for such a cold, rainy vintage. Production of this Australian icon was 50% of normal in 2011.

More Info

South Australia
5
99 (WA)

Inc. VAT

£1,447.61

Wine Advocate (99)

Deep garnet-purple in color, the 2012 Grange sports an earthy/meaty nose with notes of tree bark, dusty earth, underbrush and chargrill over a core of dried mulberries and Christmas cake, plus hints of pepper and baking spices. Rich, medium to full-bodied and seductive, it has spicy layers and a long meaty/savory finish.

More Info

South Australia
1
99 (WA)

Inc. VAT

£4,971.67

Wine Advocate (99)

Deep garnet-purple in color, the 2012 Grange sports an earthy/meaty nose with notes of tree bark, dusty earth, underbrush and chargrill over a core of dried mulberries and Christmas cake, plus hints of pepper and baking spices. Rich, medium to full-bodied and seductive, it has spicy layers and a long meaty/savory finish.

More Info

South Australia
1
99 (WA)

Inc. VAT

£2,251.24

Wine Advocate (99)

Deep garnet-purple in color, the 2012 Grange sports an earthy/meaty nose with notes of tree bark, dusty earth, underbrush and chargrill over a core of dried mulberries and Christmas cake, plus hints of pepper and baking spices. Rich, medium to full-bodied and seductive, it has spicy layers and a long meaty/savory finish.

More Info

South Australia
1
100 (WA)

Inc. VAT

£2,584.84

Wine Advocate (100)

This vintage is a blend of 96% Shiraz and 4% Cabernet Sauvignon, coming from the Barossa Valley, McLaren Vale, Coonawarra and Magill Estate. Very deep inky purple-black colored, the 2013 Grange has a profoundly scented nose of crème de cassis, preserved black plums, blueberry pie and licorice over nuances of baker's chocolate, smoky bacon and fragrant earth, plus exotic spice wafts of cumin seed, cardamom, fenugreek and star anise. Unfurling and slowly building in the medium to full-bodied mouth with wonderful grace and depth, it reveals an incredible array of ripe black fruit, spice, meat and earth-inspired flavors, with a rock-solid frame to support this beauty (it should easily cellar for 40+ years!), while previously latent flavors emerge fully on the epically long finish, culminating in that ultimate Grange experience. Oh, yes.

More Info

South Australia
2
98 (WA)

Inc. VAT

£2,624.44

Wine Advocate (98)

Rich, concentrated and intense, the 2014 Grange delivers exactly what we've come to expect from this Penfolds icon wine. It's full-bodied, velvety in feel and loaded with plummy fruit, framed in vanilla and cedar. Dense, powerful and tannic, it should prove to be long lived, even by Grange standards. Gago doesn't rate the vintage overall that highly, but he says the selection this year for Grange was a bit more stringent and that production levels were just average. There are still over 1,000 cases for the United States.

More Info

South Australia
5
98 (WA)

Inc. VAT

£2,412.04

Wine Advocate (98)

Rich, concentrated and intense, the 2014 Grange delivers exactly what we've come to expect from this Penfolds icon wine. It's full-bodied, velvety in feel and loaded with plummy fruit, framed in vanilla and cedar. Dense, powerful and tannic, it should prove to be long lived, even by Grange standards. Gago doesn't rate the vintage overall that highly, but he says the selection this year for Grange was a bit more stringent and that production levels were just average. There are still over 1,000 cases for the United States.

More Info

South Australia
1
100 (JS)

Inc. VAT

£2,761.24

James Suckling (100)

Much anticipated vintage for Grange and it is a powerhouse of concentration and complexity. Aromas of orange and lemon peel to start, then graphite, blackberries, plum paste, black cherries, boundless sweet oak spice, fresh cedar, tar, mahogany, roasted coffee and chocolate - the list goes on. Such complexity. Classic Grange, offering such deep, dark intensity. The palate has immense richness and depth with a super succulent and very long, fleshy, deeply weighted array of dense, velvet-wrapped tannins that run so long. The fruit flavors sit in the blackberry, blood-plum and blueberry zone with succulent, long and assertive structure, carrying through in an utterly seamless mode. The finish is tightly wrenched, in spectacularly powerful style, locking this wine in for a very long haul. Best from 2030.

More Info
Product Name
Region
Qty
Score
Price

South Australia
1
-

In Bond

£586.00

South Australia
1
-

In Bond

£952.00

South Australia
1
98 (JS)

In Bond

£864.00

James Suckling (98)

The regional stamp is embedded deeply here. Redcurrant, blackcurrant, mint and leafy aromas with a core of very fine, lithe tannins that really chisel the palate into shape. The florals are here in red and violet shades, together with purple-olive tapenade, sweeter red berries and an almost raspberry-like core. The palate is bright, long and powerful with an elegant core of fine, assertive tannins in play. The warm wave of spicy oak into the finish is delivered with class and finesse. Long and regal. This is superb cabernet sauvignon and the shining star of this year's collection. Drink from 2022 and for two decades at least.

More Info

South Australia
1
98 (TRR)

In Bond

£741.00

The Real Review (98)

Very deep, dark, youthful purple/red colour, impressive in the glass. The bouquet is reserved and understated, with more earthy, savoury aromas coming first followed by cassisy cabernet-like nuances, the palate more elegant than expected with lovely purity of concentrated blackberry, blackcurrant cabernet fruit skilfully welded to neatly integrated oak characters. A cracking wine, concentrated but in no way heavy or overwrought. Indeed, it has real elegance. A delicious wine, and there's much more to come for those who are patient.

More Info

South Australia
-
-

Expected Price Range

£733 - £879

South Australia
3
96 (VN)

In Bond

£1,138.00

Vinous (96)

Glass-staining purple. Heady floral, spicy aromas of black raspberry, cherry-cola and mocha, with notes of licorice and vanilla adding depth. Sappy, palate-coating dark fruit liqueur and floral pastille flavors show an alluring sweetness and seamless texture, gaining weight as well as energy and smokiness with air. Sweet and lively for its sheer mass, with a wallop of sweet oak and blue fruits dominating the wonderfully long, youthfully tannic finish. Not much of this to go around, and it ain't cheap.

More Info

South Australia
30
96 (JS)

In Bond

£321.00

James Suckling (96)

Cabernet just has the upper hand in the blend at 53%; this continues as a rising star in the Penfolds family of reds, showing a very attractive fusion of cabernet and shiraz. Cassis, blackberry, red plums and red currant fruits, the palate isn't overplayed in terms of weight or extract, but it's very complete and nicely rendered. Best from 2020-2030+.

More Info

South Australia
13
17 (JR)

In Bond

£328.00

Jancis Robinson (17)

Wrattonbully doing very well for Penfolds. Slightly green note on the end. Gamey note too, but you know that all the holes on the palate will eventually be filled. Lifted fruit. Masses of tannins underneath really pushing up through the fruit. Minty note too. This seems much more youthful than most. Lip-smacking but pretty embryonic. High kicking and attention-grabbing but needs time.

More Info

South Australia
18
94 (VN)

In Bond

£279.00

Vinous (94)

Saturated ruby. Displays an array of spice-accented black and blue fruit and floral scents, along with suggestions of coconut, pipe tobacco and woodsmoke. Broad and fleshy on entry, offering appealingly sweet cherry liqueur, cassis, bitter chocolate and exotic spice flavors that firm up steadily through the back half. Shows fine definition and spicy cut on a long, smoke- and floral- driven finish.

More Info

South Australia
2
92 (VN)

Inc. VAT

£2,194.80

Vinous (92)

Saturated bright, deep ruby. Captivating aromas of blackcurrant, lead pencil, tar, vanilla, mint and bourbon; the oak contributes an incense quality without overpowering the wine other aromatic components. Supple, juicy and intensely flavored, with bright, ripe acids framing the fruit and giving the wine lovely inner-mouth perfume. Lively and consistent from start to finish. Finishes very long, with ripe tannins and a note of bitter chocolate. A particularly strong vintage for this wine.

More Info

South Australia
2
93+ (WA)

In Bond

£1,700.00

Wine Advocate (93+)

Made from Coonawarra, Padthaway, Barossa, Wrattonbully and Adelaide Hills fruit and aged 14 months is 100% new American oak hogsheads, the deep, vibrant purple colored 2012 Bin 707 Cabernet Sauvignon opens to lovely crème de cassis notes with some kirsch accents plus violets, cedar and menthol nuances. At the moment the oak stands out on the palate so it needs more time to integrate, but otherwise it is quite minty, has balanced acid though is very punchy and it is bursting with fruit through the very long, firm finish.

More Info

South Australia
1
98 (WA)

In Bond

£1,790.00

Wine Advocate (98)

Aged in American oak, the 2016 Cabernet Sauvignon Bin 707 stands out for its bold aromas of vanilla, tobacco and cassis. This year, it's close to 40% each from Coonawarra and McLaren Vale, with smaller proportions from Barossa Valley and the Adelaide Hills. It's full-bodied and rich, with a velvety mouthfeel, great intensity and super length. Yes, it's embryonic, but it's not unapproachable, much like any other high-quality New World Cabernet these days, with the ability to age for two decades or more.

More Info

South Australia
1
97 (WA)

In Bond

£1,535.00

Wine Advocate (97)

Sourced from McLaren Vale (41%), Coonawarra, Barossa Valley and Padthaway this vintage, the 2019 Cabernet Sauvignon Bin 707 spent 18 months in 100% new American oak hogsheads prior to bottling. Scents of vanilla, cedar and celery seed seamlessly swirl around dark notions of cassis, plum, coffee and cocoa. There's a touch of mint, but it fits well within the context of the wine. Full-bodied, concentrated and rich, this wine looks to have at least two decades ahead of it. The finish is truly special, with beguiling hints of maple syrup balanced by a smooth, enveloping wash of softly dusty tannins.

More Info

South Australia
1
97 (WS)

Inc. VAT

£2,194.80

Wine Spectator (97)

A massive wine, majestic in its proportions,combining power and grace in equal measure. Flavors of plum, blackberry, chocolate and pepper, with hints of cedar, licorice and mint, swirl through the exotic finish. Tannins swarm but don't overwhelm the finish, which echoes all day and night. Best from 2004 through 2020. 9,800 cases made. -HS

More Info

South Australia
1
97.0

Inc. VAT

£2,300.40

South Australia
1
94.0

In Bond

£858.00

South Australia
1
96 (HWC)

In Bond

£1,994.00

Halliday Wine Companion (96)

Good depth to the colour; seamless blackberry fruit and vanilla/cedar oak; abundant power and concentration; sultry blackberry, dark chocolate and spice; persistent but balanced tannins. Exceptional outcome for an ordinary vintage; obviously strict selection criteria used. Stained cork broke on extraction.

More Info

South Australia
1
94 (WS)

Inc. VAT

£3,768.00

Wine Spectator (94)

Supple, ripe and generous with its blueberry, plum and mocha flavors, riding easily over finely wrought tannins and extending into the long, expressive finish. Rich, complex and evocative, this has plenty of flavor packed into a beautifully balanced package. Drink now through 2020. 680 cases imported. — HS

More Info

South Australia
1
100 (WA)

In Bond

£3,102.00

Wine Advocate (100)

Very deep garnet-purple in color the 2008 Grange reveals a truly decadent nose with tons of spices, fruit cake and black & blue fruit compote notes along with nuances of chocolate and potpourri. The full and rich, multi-layered palate has a little oak still showing, it is going through a little bit of a structural stand-out stage, but it doesn't detract on the long and complex finish. It still needs a good few years to develop, though this very opulent, expressive Grange shows the very best of this vintage and the vineyards it hails from.

More Info

South Australia
1
97 (WA)

In Bond

£3,355.00

Wine Advocate (97)

The 2009 Grange Shiraz is a comprised of 84% Barossa, 8% McLaren, and a little Clare Valley and a little Magill fruit with a small 2% of Cabernet Sauvignon in the blend. At this youthful stage, this deep garnet-purple colored wine puts forward a vivid expression of blackberry preserve aromas amid underlying cassis, black cherry, spice box, char-grilled meat and chocolate box notes. Surprisingly medium to full-bodied (it smells much fuller!) with taut flavors that are very closed in the mouth, it has firm, chewy tannins to structure through the long and earthy finish. 406 cases imported to the US. Drink it 2018 to 2035+.

More Info

South Australia
1
97 (WA)

In Bond

£2,270.00

Wine Advocate (97)

The 2009 Grange Shiraz is a comprised of 84% Barossa, 8% McLaren, and a little Clare Valley and a little Magill fruit with a small 2% of Cabernet Sauvignon in the blend. At this youthful stage, this deep garnet-purple colored wine puts forward a vivid expression of blackberry preserve aromas amid underlying cassis, black cherry, spice box, char-grilled meat and chocolate box notes. Surprisingly medium to full-bodied (it smells much fuller!) with taut flavors that are very closed in the mouth, it has firm, chewy tannins to structure through the long and earthy finish. 406 cases imported to the US. Drink it 2018 to 2035+.

More Info

South Australia
1
100 (FS)

In Bond

£2,270.00

Falstaff (100)

Deep dark ruby garnet, violet reflections, subtle lightening of the edges. Intense bouquet, intense sweet spices, sandalwood, nougat, incredibly multifaceted aroma. Full-bodied, almost port wine-like nuances, structured with finesse, perfectly integrated tannins, great length, already seems irresistible, ripe cherries in the aftertaste, if only one could stop there.

More Info

South Australia
1
93 (VN)

In Bond

£2,345.00

Vinous (93)

(raised in new American oak hogsheads for 17 months): Deep ruby. Fragrant aromas of spice- and smoke-accented dark berries and cherry pit. Chewy and focused on the palate, offering subtly sweet bitter cherry and floral pastille flavors with hints of vanilla and mocha. Fine-grained tannins give structure to the long, penetrating finish, which leaves toasty oak and licorice notes behind. While nobody should confuse this edition of Grange with the legendary bottlings of years past, it's an impressive effort for such a cold, rainy vintage. Production of this Australian icon was 50% of normal in 2011.

More Info

South Australia
5
99 (WA)

In Bond

£1,201.00

Wine Advocate (99)

Deep garnet-purple in color, the 2012 Grange sports an earthy/meaty nose with notes of tree bark, dusty earth, underbrush and chargrill over a core of dried mulberries and Christmas cake, plus hints of pepper and baking spices. Rich, medium to full-bodied and seductive, it has spicy layers and a long meaty/savory finish.

More Info

South Australia
1
99 (WA)

In Bond

£4,111.00

Wine Advocate (99)

Deep garnet-purple in color, the 2012 Grange sports an earthy/meaty nose with notes of tree bark, dusty earth, underbrush and chargrill over a core of dried mulberries and Christmas cake, plus hints of pepper and baking spices. Rich, medium to full-bodied and seductive, it has spicy layers and a long meaty/savory finish.

More Info

South Australia
1
99 (WA)

In Bond

£1,860.00

Wine Advocate (99)

Deep garnet-purple in color, the 2012 Grange sports an earthy/meaty nose with notes of tree bark, dusty earth, underbrush and chargrill over a core of dried mulberries and Christmas cake, plus hints of pepper and baking spices. Rich, medium to full-bodied and seductive, it has spicy layers and a long meaty/savory finish.

More Info

South Australia
1
100 (WA)

In Bond

£2,138.00

Wine Advocate (100)

This vintage is a blend of 96% Shiraz and 4% Cabernet Sauvignon, coming from the Barossa Valley, McLaren Vale, Coonawarra and Magill Estate. Very deep inky purple-black colored, the 2013 Grange has a profoundly scented nose of crème de cassis, preserved black plums, blueberry pie and licorice over nuances of baker's chocolate, smoky bacon and fragrant earth, plus exotic spice wafts of cumin seed, cardamom, fenugreek and star anise. Unfurling and slowly building in the medium to full-bodied mouth with wonderful grace and depth, it reveals an incredible array of ripe black fruit, spice, meat and earth-inspired flavors, with a rock-solid frame to support this beauty (it should easily cellar for 40+ years!), while previously latent flavors emerge fully on the epically long finish, culminating in that ultimate Grange experience. Oh, yes.

More Info

South Australia
2
98 (WA)

In Bond

£2,171.00

Wine Advocate (98)

Rich, concentrated and intense, the 2014 Grange delivers exactly what we've come to expect from this Penfolds icon wine. It's full-bodied, velvety in feel and loaded with plummy fruit, framed in vanilla and cedar. Dense, powerful and tannic, it should prove to be long lived, even by Grange standards. Gago doesn't rate the vintage overall that highly, but he says the selection this year for Grange was a bit more stringent and that production levels were just average. There are still over 1,000 cases for the United States.

More Info

South Australia
5
98 (WA)

In Bond

£1,994.00

Wine Advocate (98)

Rich, concentrated and intense, the 2014 Grange delivers exactly what we've come to expect from this Penfolds icon wine. It's full-bodied, velvety in feel and loaded with plummy fruit, framed in vanilla and cedar. Dense, powerful and tannic, it should prove to be long lived, even by Grange standards. Gago doesn't rate the vintage overall that highly, but he says the selection this year for Grange was a bit more stringent and that production levels were just average. There are still over 1,000 cases for the United States.

More Info

South Australia
1
100 (JS)

In Bond

£2,285.00

James Suckling (100)

Much anticipated vintage for Grange and it is a powerhouse of concentration and complexity. Aromas of orange and lemon peel to start, then graphite, blackberries, plum paste, black cherries, boundless sweet oak spice, fresh cedar, tar, mahogany, roasted coffee and chocolate - the list goes on. Such complexity. Classic Grange, offering such deep, dark intensity. The palate has immense richness and depth with a super succulent and very long, fleshy, deeply weighted array of dense, velvet-wrapped tannins that run so long. The fruit flavors sit in the blackberry, blood-plum and blueberry zone with succulent, long and assertive structure, carrying through in an utterly seamless mode. The finish is tightly wrenched, in spectacularly powerful style, locking this wine in for a very long haul. Best from 2030.

More Info