Vietti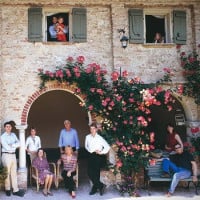 About Vietti
A stalwart of Barolo, Vietti is often mentioned in the same breath as other great Barolo producers like Elio Grasso and Aldo Conterno. Formerly a family farm, Patriarch Mario Vietti started bottling wines on his own in 1919. It is from here that they began to export exquisite wines from mighty cru Barolo to the excellent value Barbara d'Alba to the joyously sweet and light Moscato d'Asti.
Vietti is also a pioneer in the region. During a time when blending grapes from different vineyards was the prevalent practice, Vietti was also amongst some of the first to champion single-vineyard bottlings, drawing inspiration from the climats of Burgundy.
Each bottle of Vietti wine is truly unique. Since 1974, each label has been designed and signed by artists to reflect the character of the vintage.