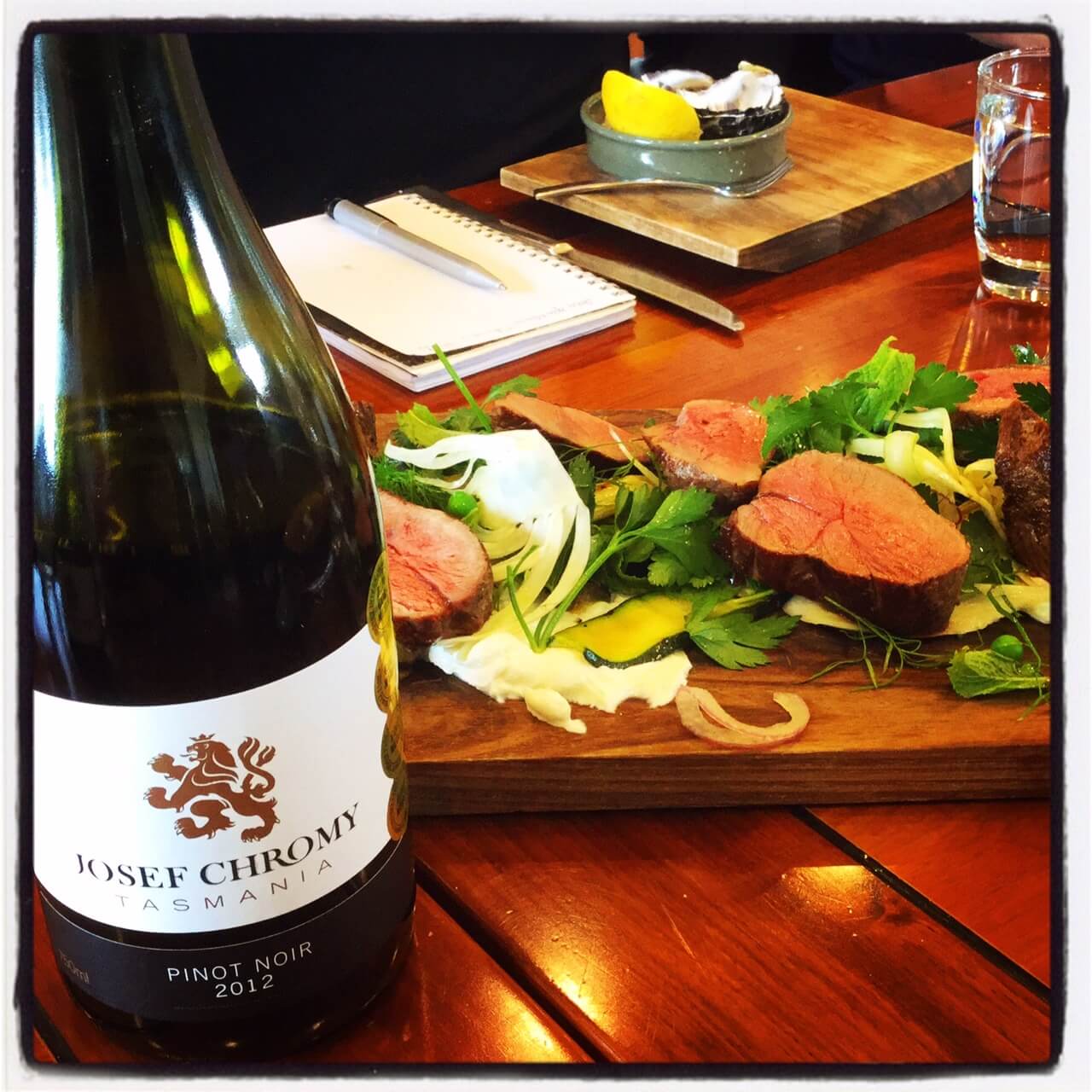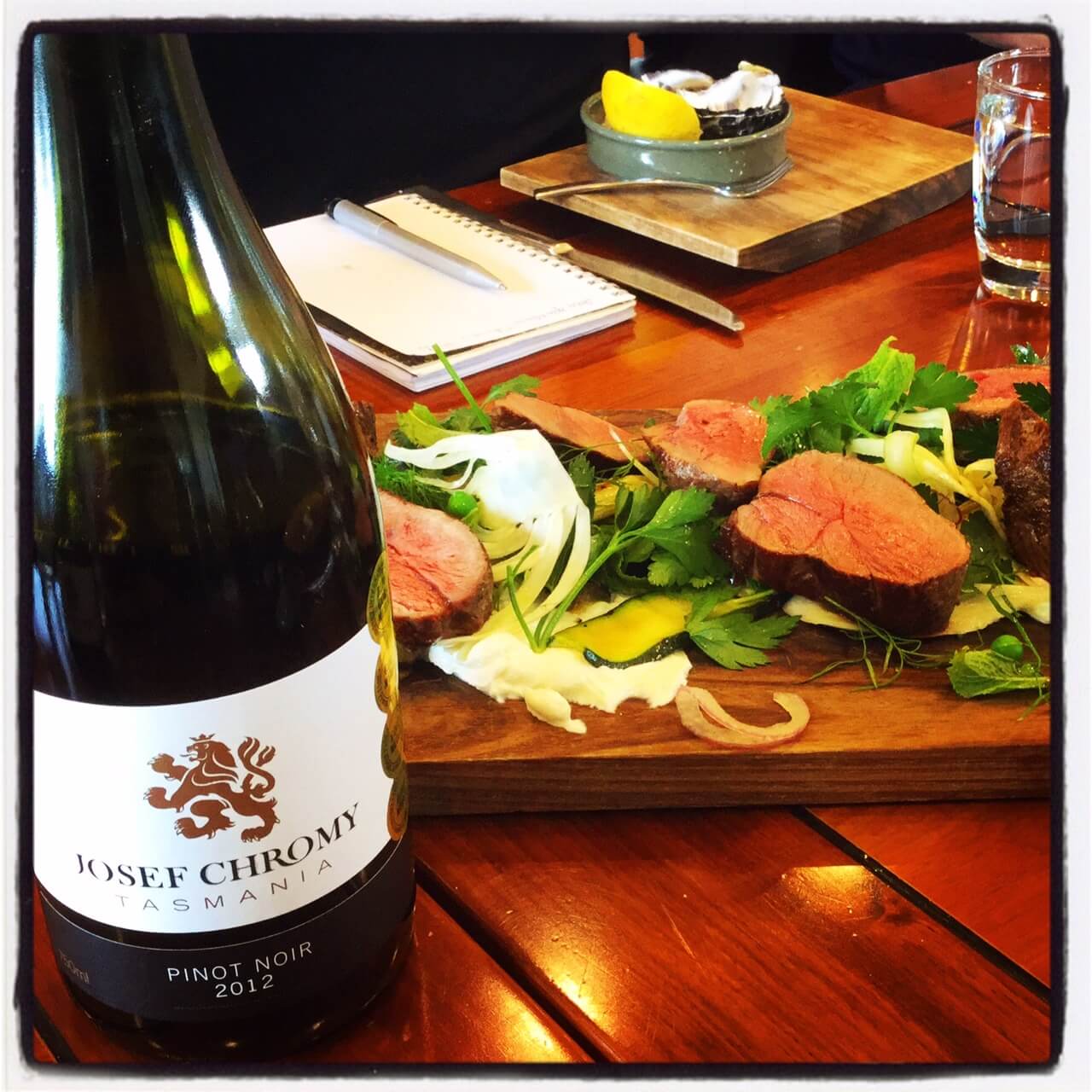 On her visit to Australia, Abigail Friedman visits Australia's coolest island, Tasmania, where she tastes the hottest names in Tasmanian Pinot Noir.
There has been much buzz about the wines coming out of Tasmania, Australia's newest hot spot to the south for food, arts and culture. Tasmania has an ideal moderate maritime climate, and is known for its incredible temperance. A mild growing season combined with cool evenings from the unobstructed westerly winds allow the grapes to ripen slowly and develop a refreshing amount of natural acidity, perfect for the most finicky of grapes like Pinot Noir. Although much of the pinot being grown here is being used in the spectacular sparkling wines, the shared dream of making the perfect table Pinot Noir has long been a driving force for winemakers all over the world and the ideal growing conditions of Tasmania has lured many of the its most devoted followers to this remote, picturesque island.
On our first day on the island, we were treated to a Tasmanian Pinot Noir masterclass by Nick Glaetzer which gave us an overview of various vintages and producers such as Josef Chromy, Domaine A, and Tolpuddle, and of course, his own effort. Leaving behind the family business of making some serious Shiraz over in Barossa, Nick was consistently impressed with the "old world" elegance of the Tasmanian Pinot Noirs which were popping upin blind tasting events more and more frequently.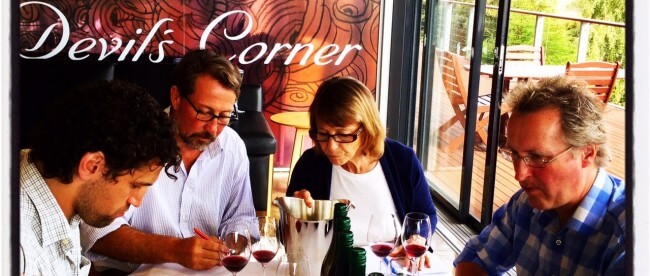 As a book end to this enlightening introduction to Tasmanian Pinot Noir, we concluded our stay on the island with a Pinot Noir blending session led by Will Adkins of Tamar Ridge and Devils Corner. We were given eight different samples from various Pinot clones and regions throughout Tasmania to taste and then have our hand at blending for optimum results.
The takeaway from each of these events was that there is some exceptional Pinot Noir being produced in Tasmania, but not only that, there is also an impressive amount of variation and nuance in style. We have only seen a small proportion of the world class wines being made in Tasmania, largely because production sizes are often smaller than their Burgundian counterparts, but they surely won't remain under wraps for too much longer.